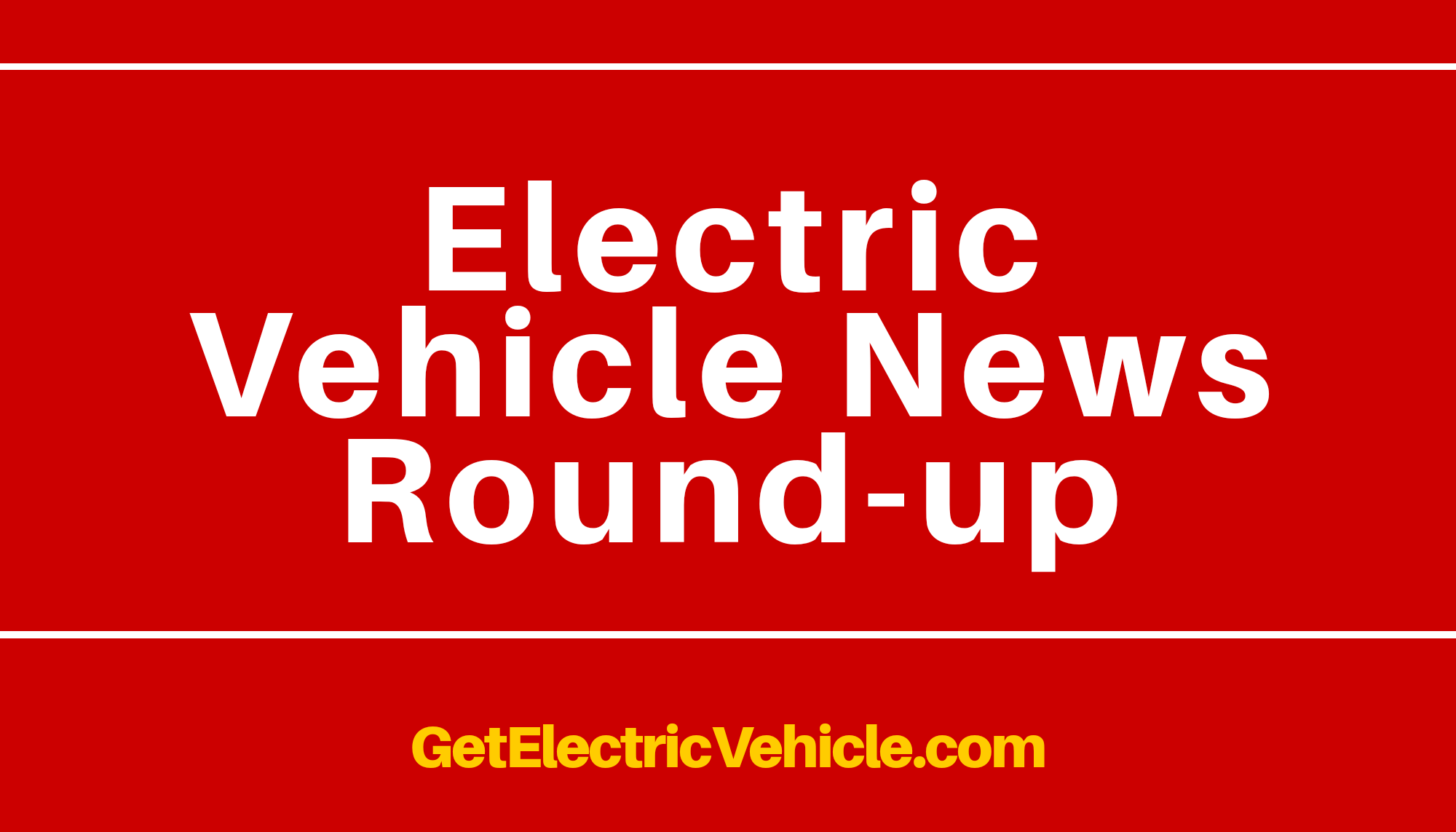 Welcome to another electric vehicle news round-up. Today we are checking out the important EV news for November 2020. We have news about VW EV software, Electrify America, Charging stations in India, Tesla Model S record range, and Porsche Taycan market share.
In case you missed the previous news roundup posts they are here
If you are new to GetElectricVehicle, here is the short introduction. We write about the basics of electric vehicles, electric vehicle articles, electric vehicle project ideas, reviews, and more.
#1 VW Focus on Software to Compete with Tesla in another 5 years
VW is one of the top car makers in Europe. They had launched electric cars like e-Golf, e-Up, ID.3, ID.4, etc. Now Volkswagen believes that the software plays an important role in electric vehicle.
They know that one place they don't seem to have edge is the software. VW sees Tesla as major rival and would like to close the gap with Tesla by focusing more on future software.
They have been working to sell some 26 million electric cars by 203o. To fuel the process, VW plans to allocate more money for digitalization, artificial intelligence, and autonomous cars.
The plan is, a 100% increase in the funding for software related efforts and 6% increase for battery electric car program.
Let's hope this helps VW to grow their business a lot in coming years. [Reference]
#2 Electrify America to install 19 more Fast Charging Stations
Unibail-Rodamco-Westfield (URW) is a global commercial real estate developer. The Electrify America come up with an agreement with URW to install 19 new fast charging stations at Westfield shopping centers in the US.
It's planned to install more than 100 individual chargers by end of 2021. So, it will be over 5 chargers per location.
California gets 12 charging stations and other 6 states get remaining 7 charging stations.
Electrify America currently has more than 500 charging stations and over 2200 chargers. [Reference]
#3 400 EV charging stations to set up across Andhra Pradesh
The state government had decided to set up 400 electric vehicle charging stations across Andhra Pradesh to boost the electric mobility. The energy secretary of Andhra Pradesh State Energy Conservation Mission (APSECM), Srikant Nagulapalli confirmed that the government is taking actions to establish charging infrastructure in every 25 km on national highways.
We have a video about how to start a charging station business in India. There we explained about the nodal agencies to set up the charging stations. The Non-Conventional Energy Development Corporation of Andhra Pradesh Limited was nominated as the nodal agency.
In addition to these efforts, the state government is considering a proposal to study the real time performance impact of providing electric two wheelers to ward and village secretariat staff.
These activities would help out to implement the plan of the GoI for Fast Adoption and Manufacturing of Electric Vehicles. [Reference]
#4 Tesla Model S gets a record range of 409 miles
The Model S Long Range Plus was the longest range electric car from Tesls that had a range of 402 miles (647km). Now, they are delivering newer versions that could travel more distance.
The latest model has a range of 409 miles (658km). It is 1.7% more than the previous version, the Electrek reports.
Tesla Model S Long Range Plus November version is the longest range electric car available on the market now.
Interestingly, the new car is slightly less efficient but gets more range. How does it happen?
It might be due to the use of higher energy density battery cells. Tesla has not revealed anything about this and let's wait for the news from them.
Earlier, the Lucid Air was the longest range electric car in the world. It has a range of 406 miles (653 km). Now, with this update, Tesla beats Lucid Air. [Reference]
#5 Porche Taycan sales to surpass the target of 20,000 this year
It is quite an achievement in this Corona Pandemic time to surpass the target sales of electric vehicles.
During the first nine months of 2020, Porsche sold 10955 Taycans globally. They are planning to sell over 9000 units this quarter to meet the target.
The company has some other plans to increase the plug-in car sales up 50% of overall car sales by 2025. [Reference]
Conclusion
We have discussed the top 5 electric vehicle related news for the month of November 2020.
#1 VW Focus on Software to Compete with Tesla in another 5 years
#2 Electrify America to install 19 more Fast Charging Stations
#3 400 EV charging stations to set up across Andhra Pradesh
#4 Tesla Model S gets a record range of 409 miles
#5 Porche Taycan sales to surpass the target of 20,000 this year