Tata Nexon EV, MG ZS EV, etc. are some of the electric cars that are there in the Indian automotive market. In the coming years, some other electric cars are launching to the Indian market. We are going to check out the top 8 electric cars to be launched in near future.
Upcoming electric cars in India 2021-2022
We have picked up 8 electric cars to be launched in India.
8. Strom R3
Strom R3 is one of the affordable electric cars in India. The 2 door 2 seater IoT enabled electric car could travel around 200 km on a single charge.
The vehicle is a three-wheel electric car that has a top speed of 80km/h. Other technical specifications of the car are the following. It uses a 15kW high-efficiency AC induction motor that could provide a maximum torque of 90Nm. It has an integrated high-performance single reduction gearbox and it uses an electrical reverse.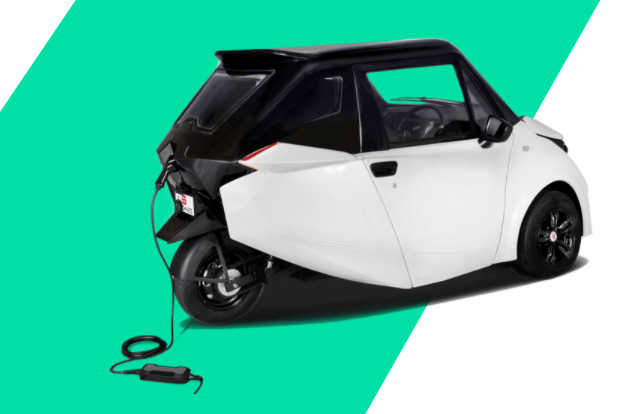 There are three modes of regenerative braking in the car – Aggressive, Normal, and Off.
In one of our previous videos about electric cars in cold weather, we have explained the importance of using the aggressive mode of regenerative braking during winter drives to get maximum out of the electric car.
The infotainment system of the car is equipped with a vehicle assist feature, voice-controlled navigation and user interface, and onboard music systems.
The car has a warranty of 3 years or 100,000 km whichever comes first and they claim a battery life of more than 100,000 km.
The warranty period, in my opinion, is not that great. [Reference: Strom R3]
7. Ora R1
The Great Wall Motors is a Chinese automaker who plans to launch the all-electric car Ora R1 in India. The 4 door all-electric car has a 351 km range and a 35 kWh battery. The price range of the car is expected to be in the range of 6.2 to 8 lacks.
The car has a maximums speed of 102 km/h and an NEDC range of 301 km. Ora R1 uses a front positioned permanent magnet electric motor that has 36kW power and 125 Nm torque.
Even though they claim that it would be the cheapest electric car in the World it is costlier than Strom R3.  The market research shows that the average IC engine car in India costs 7.7 lack. Here the base model of the all-electric car is in the range of the average price of an IC engine car.
[Reference: Ora R1]
6.  Mahindra eKUV 100
Mahindra & Mahindra launches its first electric SUV in India. The eKUV 100  is an all-electric version of KUV 100. It comes with connected car solutions such as remoter door lock/unlock, cabin precooling, location tracking, remote diagnostics, driving pattern monitor, etc.
Mahindra eKUV 100 uses a 15.9 kW electric motor that has a power of 54.4hp and 120Nm torque.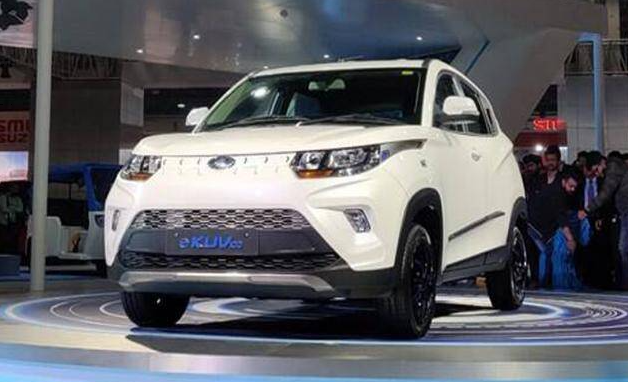 The liquid-cooled Li-ion battery pack helps out to travel around 150 km on a single charge. The car is redesigned in such a way as to reduce the drag coefficient and energy consumption.
5. Mahindra XUV300 EV
XUV300 EV is another electric car from Mahindra. They already have launched electric cars such as eVerito and e2o plus.
It is reported that the Mahindra XUV300 EV would be powered by a 40kWh battery and provide a range of over 300km on a single charge. Mahindra is likely to use an electric motor of about 150hp to drive connecting to the front wheels. [Reference]
4. TATA Altroz EV
TATA motor develops all-electric Atroz EV hatchback. The Altoz EV would use TATA's Ziptron power train that comprises a permanent magnet AC motor that powers the front wheels through a single-speed gearbox.
Tata says the battery pack of the car could provide a range of 250-300km and can be charged to 80% in 60 minutes using DC fast charging. The expected ex-showroom price of the vehicle is 14 lack Indian Rupees. All other details about the vehicle are yet to release. [Reference]
3. Kia Soul EV
Kia is planning to launch Soul EV in India soon. Kia began the prototype testing of the Soul EV in 2014. And the vehicle was unveiled at Chicago Auto show in 2013. The latest version of Soul EV uses Michelin tires with reduced rolling resistance to achieve better range.
We have a video about the impact of ties on the range of EVs on this channel. I will share the link to the video in the description below.
The South Korean manufacture could sell over 5000 EVs in 2015 itself.
The vehicle has a high range and high power battery of 64 kWh that can charge up to 50% in 30 minutes. The maximum range of the newer models is 452km per single charge. The vehicle accelerates from 0 to 100km/h in 7.6 seconds and travels at a maximum speed of 167km/h.
Kia Soul EV has an efficient single-pedal driving mode that decelerates the vehicle to a standstill without activating the brake pedal.
Other features of the car are the Smart Cruise Control, Lane-keeping assistant, lane following assistant, Blind spot collision warning, and forward collision avoidance assist. [Reference: Kia Soul EV]
2. Nissan Leaf
Nissan Leaf is one of the best-selling electric cars in the world. The Japanese automaker Nissan Motors says that they launch Nissan Leaf in India. Nissan Leaf SL plus has a 160 kW AC Synchronous motor that provides 214 hp power and 338 Nm torque.
It uses a 62 kWh li-ion battery and has a maximum range of 215 miles. [Reference: Nissan Leaf]
1. Audi e-tron
E-tron is the first all-electric car from Audi. They had unveiled the concept car in 2016 Frankfurt auto show.
Now, they are launching the car in India.
It uses two motors in the vehicle and accelerates from 0 to 100 km/h in 4.5 seconds. The motor is so powerful to produce power up to 320 kW.
The top speed of the car is 210 km/h and the Audi e-tron could travel up to 500 km on a single charge.
 [Reference: Audi]
Conclusion
We have listed the top upcoming electric cars in India 2021-2022. The GoI is trying to promote the installation of charging stations across the country to help the faster adoption of electric vehicles.
Don't forget to share the post with your friends and follow us on Facebook, LinkedIn, Twitter, Instagram, and YouTube!
Key Points
8. Strom R3
7. Ora R1
6.  Mahindra eKUV 100
5. Mahindra XUV300 EV
4. TATA Altroz EV
3. Kia Soul EV
2. Nissan Leaf
1. Audi e-tron
You may also like