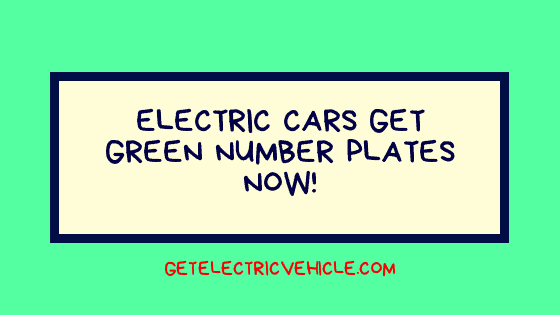 Have you ever noticed electric vehicle number plates? We discuss about the green number plate for EVs today.
Electric cars are zero tailpipe emission vehicles that do not result in any air pollution. Future transport would mainly focus on electric mobility to reduce environmental pollution. Along with the zero-emission property, the technical features also enhance the faster adoption of Electric Vehicles.
The United Kingdom had decided to use special green number plates for electric cars.
Have you read the interesting fact that the number of EV charging stations outnumbered gas stations in Britain?
Why do EV need Green Number plates?
The green number plates make it easy to identify less polluting electric vehicle.
The aim of green number plates for EVs to make it possible for the local authorities to allow zero-emission vehicles to benefit from incentives such as cheaper parking.
The UK has an aim to have zero-emission vehicles on road by 2050. The benefits and incentives for EVs might boost the adaption of EVs further.
There are some ideas to allow us to use bus infrastructures by electric cars. It includes the usage of bus lanes as well.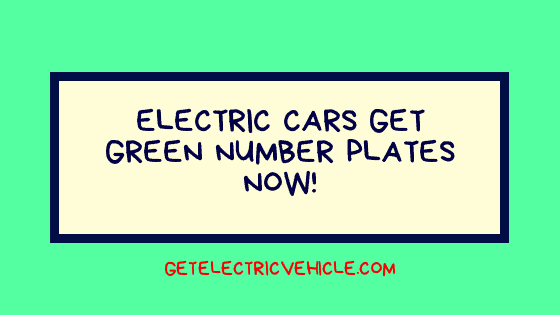 Who else plans to use Green number plates?
Along with the UK, Canada and India are also planning to use green number plates for electric vehicles.
The Government of India had proposed the green number plates for electric vehicles earlier and now it asked the state transport departments to make it mandatory for all EVs to use the green number plates, irrespective of the year in which they were bought.
Do hybrid vehicles also have to use green number plates? The authorities started discussion on the topic that which are the vehicles to use green number plates.
It is already confirmed for battery electric vehicles.
Read more interesting facts about electric vehicles here
Conclusion
The green vehicles now get green number plates in many countries. India, Canada, etc, are a few among them to introduce the green number plates to electric vehicles.
Don't forget to share the post!
You may also like