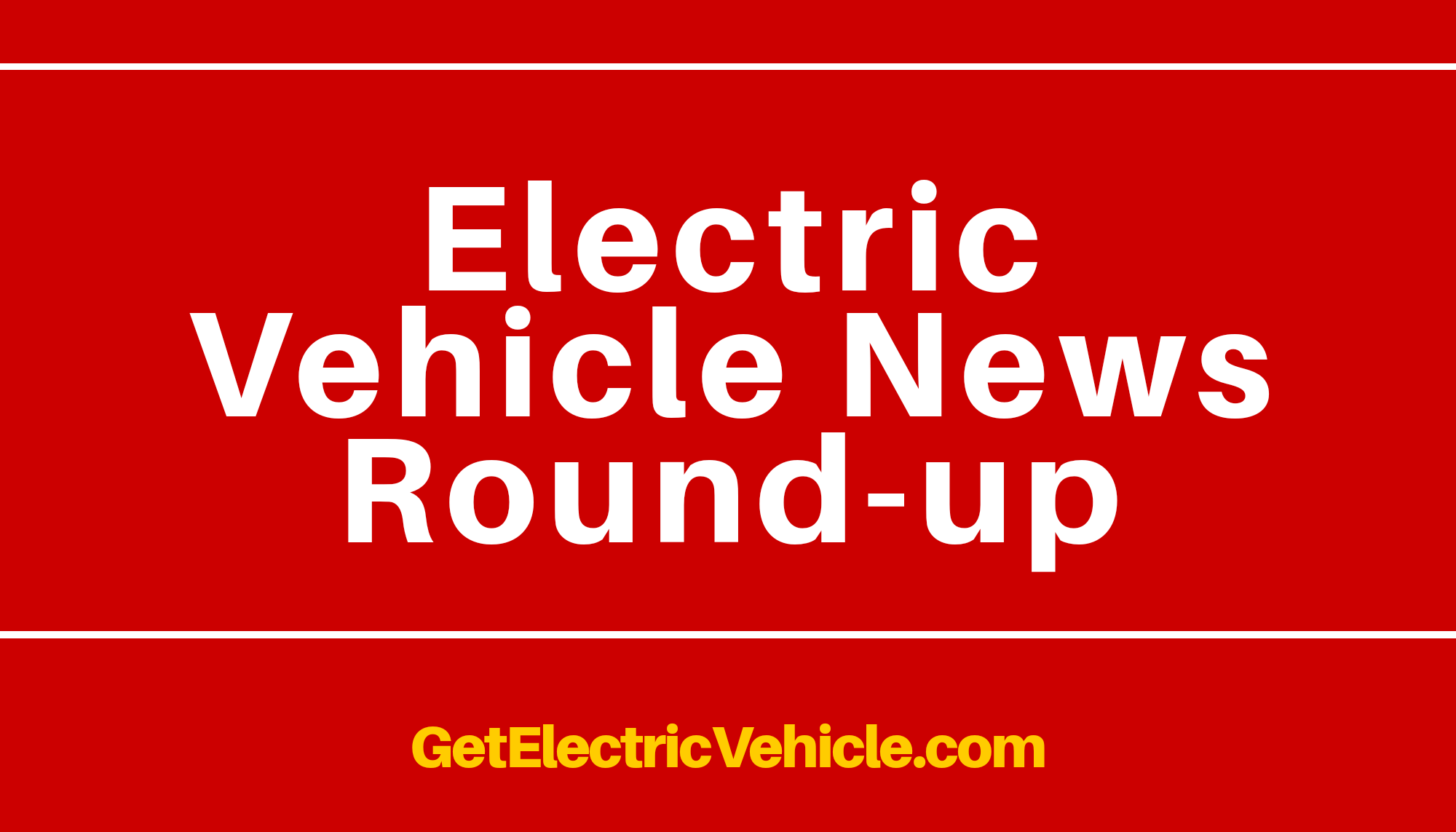 Welcome back to electric vehicle news round-up. Here are the top 5 electric vehicle news for the month of December 2020.
In case you missed the previous news roundup posts they are here
If you are new to GetElectricVehicle, here is the short introduction. We write about the basics of electric vehicles, electric vehicle articles, electric vehicle project ideas, reviews, and more.
#1 VW tests a DC Wallbox for bi-directional charging
Vehicle to grid technology allows the cars to charge from the power utility grid and discharge the power back into the grid whenever it is necessary.
Volkswagen now experiments with a bi-directional charging. They announced that it's testing a DC wallbox that allows vehicle to connect to the power utility grid and discharge power into the grid. VW is testing 20 charging stations between the five sites under the pilot program. [Reference]
We have a video about the vehicle to grid technology and the impact of electric vehicle charging on the power utility grid. Here is the link to the video.
#2 Survey shows 7 out of 10 Americans interest in getting an EV and want more vehicle choices and charging
Latest Consumer reports survey  shows that 7 out of 10 drivers in the US see a future in Electric Vehicle and thinks that the charging infrastructure and price remain barriers.
Interestingly, the drivers surveyed by the consumer reports, said that 71% were interested in getting an electric car.
27% said they would consider getting one for their next car.
And 4% had already planned on making their next car electric.
We knew that there are some drawbacks for the electric cars. 5 out of 10 drivers are concerned with that the unavailability of enough public charging stations.
They think that the public charging stations along highways would increase their interest in buying or leasing electric cars.
In addition to this the people are interested in greater variety of electric vehicle models from the manufacturers. 7 out 10 said that they need electric powertrains in more vehicle types such as pickup trucks, SUVs, etc.
Only 4% opposed this idea of electrification of more vehicle types. It would help out the automakers to decide where to focus in the future.
#3 Sun Mobility to set up 100 EV battery Swapping stations
EV solution and services startup Sun mobility announced that it will set up 100 electric vehicle battery swapping stations across Bengaluru in another 12 months. [Reference]
The company is planning to replicate an EV swapping station network similar to the 85 LPG stations that serve 180,000 three-wheelers.  We discussed battery swapping for electric vehicles in detail in another post.
Sun mobility is trying to make the EV battery refill faster. Their solution can now work with 2 wheelers, 3-wheelers, and even small 4-wheelers.
#4 Apple is planning to launch Self-driving Electric Car
Apple is planning to launch an electric car in 2024 that uses new battery technology. The project is referred to as "Project Titan". According to the report, the iPhone maker is moving ahead with plans for a complete car that will be sold to consumers. [Reference]
The key feature of the car is the novel "monocell" design that will involve larger individual cells in the battery pack. It will help to free up space occupied by the smaller individual cells in EV battery packs.
They will use Lithium-Iron-Phosphate (LFP) battery chemistry that could provide more range with reduced cost.
#5 EV Battery pack prices fell 13% in 2020
It is a piece of great news that the EV battery pack price has been falling day by day. The battery is one of the most expensive components in an electric vehicle. The reduction in price can result in a drop in the price of the vehicle itself.
According to a report by Bloomberg New Energy Finance (BNEF), the battery price have fallen 13% in 2020. [Reference]
In the past decade, the average prices have dropped from $1100 per kWh to $137 per kWh. It is around 89%!
Battery pack prices of less than $100 per kWh were also reported for the first time. It was the price pointed by the analysts when EV will achieve true affordability.
The BNEF predicts that the average battery pack prices will be $101 per kWh by 2023.
That's all in this post.
Don't forget to share the post with your friends and follow us on Facebook, LinkedIn, Twitter, Instagram, and YouTube!
Conclusion
Here are the top 5 news for the month of December 2020
VW tests a DC Wallbox for bi-directional charging
Survey shows 7 out of 10 Americans interest in getting an EV and want more vehicle choices and charging
Sun Mobility to set up 100 EV battery Swapping stations
Apple is planning to launch Self-driving Electric Car
EV Battery pack prices fell 13% in 2020