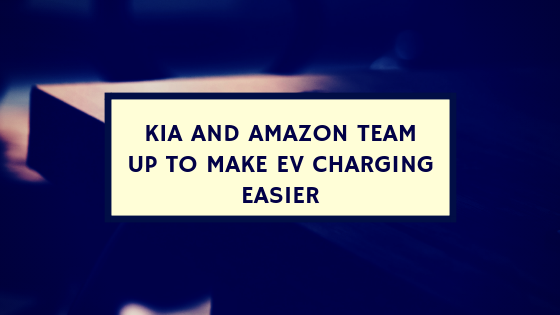 The Kia Motors is the South Korea's second largest automobile manufactures following the Hyundai Motor Company. Kia Motors America (KMA) is the American sales, marketing and distribution arm of Kia Motors Corporation.
Kia motors manufactures electric cars such as Soul EV.
Kia Motors America (KMA) is now signed Amazon as their distributor for electric vehicle charging stations. The partnership makes amazon sell and install electric vehicle charging stations for the customers.
Kia charging stations are now easy to get installed from Amazon!
Amazon has been already selling online electric charging station long ago.
The installation offer is part of the Amazon Home Services which is the market place for everything around home. Now the vehicle charging stations are directly comes via Amazon from the manufacturers itself.
By this initiative, the customers would buy and install home charging stations for KIA vehicle online.
The installation service from Amazon added value to the facility. If any of Kia customers need a charging station at any location, they can buy and install it from Amazon.
Once the customers buy an electric car form Kia, they can also purchase Level 2 charging station (if necessary) from Amazon. Then, Amazon would hand pick a licensed electrician to install the charging station at customers.
Isn't it interesting?
Why do you need a level 2 charger?
Kia Motors's Soul EV takes 33 hours for a full charge from standard level 1 charger. But it takes around 5.1 to 6 hours to charg from a level 2 charger.
How the initiative would affect automotive market?
Do you think the online availability and installation of charging stations affects electric vehicle market?
We believe the move from automobile manufacturers enhance the EVs wider acceptance.
Buying and installing charging stations for electric vehicle is now as simple as buying any other products online.
Customers might not hesitate to buy electric vehicles once the charging stations available everywhere.
Did you read Why you should not buy an electric car?
Conclusion
Amazon and KIA try together to help out the customers of their vehicle to easily install EV charging stations at their home.
EV charging stations become the same as that of any other products that you can buy online!
Don't forget to share the post with your friends and follow us on Facebook, LinkedIn, Twitter, and Instagram!