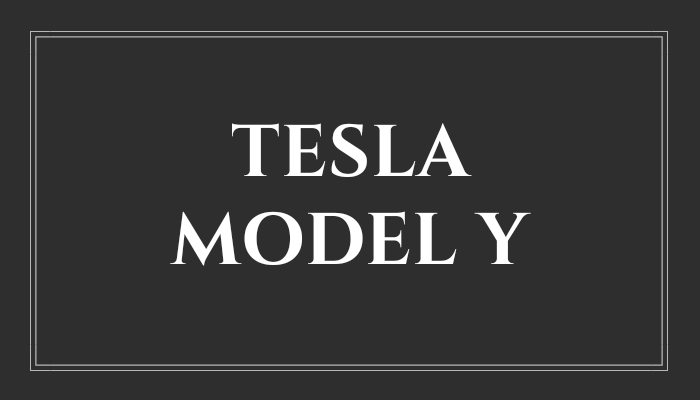 The long-range electric car – Model Y – has been launched by Tesla motors to reach wider customers for electric cars. Model Y – the electric SUV launched by Elon Musk is expected to come to the market by 2020.
"Compact SUVs are among the most popular vehicle class in the world"
And vehicle manufacturers started to produce Battery Electric SUVs to meet the customers' requirements and capture the automotive market.
The more expensive Model Y would travel 300 miles with a fully charged battery. The standard model is expected to have a range of 230 miles per charge.
The standard model is expected to be on road by 2021.
Elon Musk said "This will be the safest mid-sized SUV by far.."
Tesla had launched Model X earlier, which was one of the most expensive models that they have ever produced. To get wider acceptance and market, model 3 was launched.
How much does Tesla Model Y cost?
The long-range version of the car has a price tag of $47000. The long-range version would be released by 2020.
The standard version of Tesla Model Y would be $39000 and available in the market by 2021.
Tesla model Y features and specifications
This is an electric SUV that comes in a reasonable price range. The long-range version costs $47000.
We can have a look at the specifications of Performance model of Tesla Model Y. (The other available models are Long range awd, long range rwd, standard range)
The seven-seater accelerates from 0 to 60 mph in 3.5 seconds.
At super charging stations Tesla Model Y recharges to 168 miles in 15 minutes.
The model with dual-motor all-wheel drive has a 280 miles range and a top speed of 150 mph. 15" center touch screen display, 66 cu ft cargo volume are other features of the car.
Rear, side, and forward-facing cameras provide a 360-degree view from the vehicle. They give 160 meters of visibility range to the driver. 12 ultrasonic sensors connected to the car help to avoid potential collisions and assist with parking.
According to Tesla motors
All new Tesla cars come standard with emergency braking, collision warning, blind-spot monitoring and more. Model Y will have Full Self-Driving capability, enabling automatic driving on city streets and highways pending regulatory approval, as well as the ability to come to find you anywhere in a parking lot.
The premium interior of Model Y has
12-way power-adjustable front and rear heated seats
Three independently folding 2nd-row seats
Premium audio – 14 speakers, 1 subwoofer, 2 amps, and immersive sound
Satellite-view maps with live traffic visualization and navigation
In-car internet streaming music & media
Internet browser
Location-aware automatic garage door opener
LED fog lamps
Tinted glass roof with ultraviolet and infrared protection
Auto-dimming, power-folding, heated side mirrors
Music and media over Bluetooth®
Custom driver profiles
Center console with storage, 4 USB ports, and docking for 2 smartphones
Comparison of Model Y with other models
Model Y is an electric SUV with a little more additional features than model 3. Model 3 was launched in 2017 and was the cheapest car with a lot of features.
Model Y is around 10% bigger than Model 3.
The interior of the car looks similar to the Model 3.
Key points
Model Y is a little advanced version of Model 3
The long-range model would cost $47000 and has a range of 300 miles (482 km) and a top speed of 130mph
The standard model would be expected in the market by 2021 costs $39000
The standard model will have a range of 230 miles and a top speed of 120mph
Model Y will be eventually capable of self-driving
You may also like
Don't forget to share the post with your friends and follow us on Facebook, LinkedIn, Twitter, and Instagram!