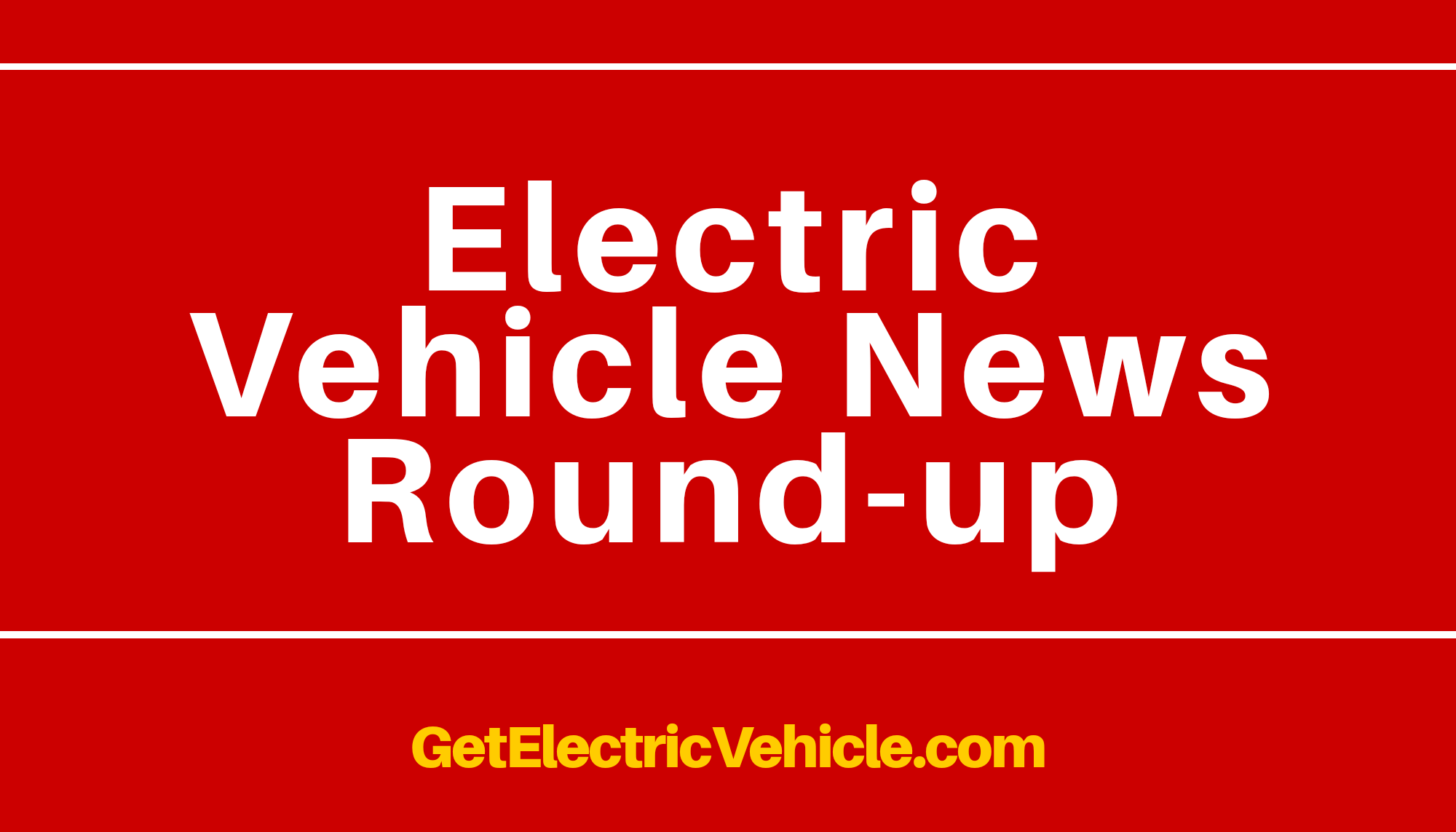 It's a new year. We share three latest news of January 2020 related to the electric vehicles today in this electric vehicle news round-up January 2020.
Eveymonth, GetElectricVehicle selects a few of the news about electric vehicles and share with you.
You can check the previous news round-up posts here
The below three news are collected from cnbc and greencarreports.
If you are interested to read more about electric vehiles, we have different catagory of posts.
electric vehicle news round-up January 2020
Following are the there EV news of the month January 2020.
Ford and EV start-up Rivian plan to produce an all-electric vehicle for Lincoln
Lincoln is the luxury brand of Ford Motors and they plan to develop the first all-electric vehicle along with the EV start-up Rivian.
The vehicle will use Rivian's "flexible skateboard platform," which underpins the vehicle, as part of a previously announced $500 million investment by Ford into the private company.
Joy Falotico, the precident of Lincoln said
"Working with Rivian marks a pivotal point for Lincoln as we move toward a future that includes fully electric vehicles"
The companies said last year they will partner to develop a vehicle but did not say it would be a Lincoln.
Details regarding what type of vehicle it will be, production and on-sale date were not released.
Rivian CEO RJ Scaringe said in a statement
"Our vehicle development partnership with Ford is an exciting opportunity to pair our technology with Lincoln's vision for innovation and refinement. We are proud to collaborate on Lincoln's first fully electric vehicle."
With Greely, Daimler sends smart electric car brand to China
Mercedes-Benz and Geely announced on Wednesday that its fully electric city-car brand, Smart, is going Chinese. 
The companies have secured the regulatory approvals to formally establish Smart as a global joint venture based in Hangzhou Bay, Ningbo, and will have sales organizations in China and Germany. 
Mercedes parent company Daimler, and Geely, the parent company of Volvo (and Lotus and Polestar) will both invest 2.7 billion yuan ($388 million) into the venture, with the total amount enough "to transform smart into a leading player in premium-and intelligent electrified vehicles," as stated by a joint press release. 
Development of the new-generation fully electric vehicles will be shared between the two companies, with the look of the vehicle from Mercedes-Benz Design and engineering by Geely and what it terms "the Geely global engineering network."
The companies had originally announced the plan in March, and have said that they would continue to market Smart globally—except for the U.S., as it announced shortly after that it was pulling the plug in the U.S. 
Smart had been a money-loser for Daimler for most if not all of its existence; as of 2013, it has already lost a cumulative $4.6 billion.
Just last month, Daimler and Geely launched a joint-venture ride-hailing company called StarRides.
That will initially use Mercedes-Benz models but could potentially be expanded to other brands—including vehicles from the new Smart on the way as soon as late 2022.
Karma plans the US built all-electric pickup and SUV
Fully electric pickups are suddenly all the rage—or, we should say, the possibility of them, as none of them have actually arrived.
Monday, news broke of another electric truck potentially in the works—this ­­­­one from California-based, Chinese-funded Karma Automotive. 
According to a Bloomberg report, directly citing Karma's COO, Kevin Pavlov, the Karma pickup would be built on a new all-wheel-drive platform and would cost less than the $135,000 Karma Revero, which is built on a design carried over from the Fisker Karma.
The pickup and a future SUV that would share the architecture would be produced at its factory in Moreno Valley, California. 
Pavlov led the supplier Magna International's E-Car Systems, which included development for the Ford Focus Electric. 
­­Karma has two platforms that it plans to continue work on in the future. One of them is the extended range EV configuration from the Revero; the other is a fully electric platform due as soon as 2021.
The plan doesn't preclude Karma's previously mentioned aim to shop its plug-in series-hybrid system, from the Revero, out to other companies—an EREV Conversion Project, as the company calls it—for potential development of an extended-range electric truck (EREV).
Karma confirmed to Green Car Reports that the fully-electric truck is separate from the EREV truck teased in November, and it emphasized that the extended-range tech is still a focus for the company.
"This Proof of Concept will show how flexible and viable EREV technology is across a wide range of vehicles, especially for the utility market—and it will demonstrate what Karma Technology can do for other companies," said spokesman Dave Barthmuss. "We believe extended-range powertrains represent a smart alternative to full battery systems, especially in larger vehicles used by businesses and fleets."
A fully electric Karma pickup might be a rival to the Rivian R1T, which is due to go into production in Illinois by the end of 2020; electric pickups are expected from both GM and Ford by the end of 2021. 
Conclusion
The three news about electric vehicles are shared here in the electric vehicle news round up January 2010.
Ford and EV start-up Rivian plan to produce an all-electric vehicle for Lincoln
With Greely, Daimler sends smart electric car brand to China
Karma plans the US-built all-electric pickup and SUV
You may also like