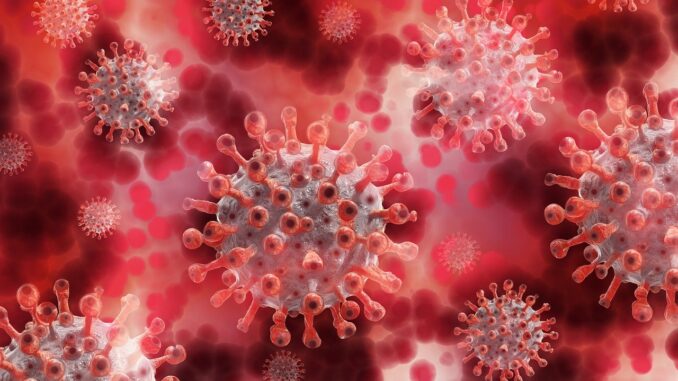 The Pandemic COVID-19 is still pretty strong and fatal in certain regions of the world. The COVID-19 control measures and the economical crisis that followed took a massive toll on the global automotive and manufacturing industries. As a result, a huge drop in sales in the automotive sector was reported worldwide. 
The main reasons for global automotive sales drop are,
The purchasing power of consumers decreased.
People went on to a 'savings mode' and became very cautious while spending money.
The lockdown and related restrictions disrupted the manufacturing plant's operations.
Maintaining the proper supplier network became very difficult and led to ambiguity in the industry.
Despite this general situation of the automotive industry, the EV sales have been stable and were even pretty good during the tough times. EV sales are expected to grow in the coming years and the pandemic has a certain role in its massive adaption.
COVID-19 & Global Electric Vehicle Market
It is expected that, with continuing innovations in the car industry, the electric vehicle market has seen steady growth. One of the key drivers driving the market's growth is favorable government policies and funding in the form of incentives and grants, tax rebates, and other non-financial advantages such as carpool lane access.
Now let us look a little deeper into those major factors one by one.
#1. Government policies and regulations
CO2-emission restrictions have a big impact on market conditions because they challenge automakers to make more fuel-efficient cars and the incentives from the state, such as buying price discounts and tax cuts, have a significant impact on market demand. As a result of the COVID-19 situation, several reforms in pollution controls and incentives have also been implemented.
Many municipal and federal governments, for example, have expanded consumer benefits for EV sales, mostly as part of stimulus efforts aimed at mitigating the pandemic's economic effect.
Few examples are,
Purchase-price subsidies for new EVs in Germany will reach more than $10,000 per car.
In China, depending on the car's range, the purchase-price subsidy varies from 16,200 to 22,500 renminbi (approximately $2,350 to $3,265).
These incentives will greatly influence the buying decisions of the customers since financial aid in any form in this period is not something people would disregard.
#2. Nurturing environment and related infrastructure
Several governments are investing in charging infrastructure as part of their economic recovery schemes, in addition to providing cash incentives for EV sales. They range from direct contributions in public charging stations to subsidies for private charging station construction at homes and workplaces.
For instance, on top of ongoing schemes to encourage the selling of electric vehicles, China pledged more than $1.4 billion in April 2020 to subsidise the installation of charging stations.
#3. The Growing Demand for EVs
As opposed to the demand for other cars, market demand for EVs has remained relatively steady in many countries despite the crisis. Although the total amount of electric vehicle purchases in China and Europe has decreased, the EV market share has increased. Public demand for electric vehicles, on the other hand, has decreased in the United States.
Since lockdown control measures to monitor the spread of COVID-19 have kept people at home, EV manufacturers who sell online, have experienced strong demand for their vehicles. For example, Tesla has been transitioning to an online-only business model, and in March 2020, it was the only OEM to increase sales in the sector.
Apart from the consumer end, some OEMs are also prioritising EV production as they plan to reopen, either to satisfy anticipated high demand or to meet regulatory requirements, such as the European Union's tight CO2 emissions target.
#4. Change in consumer behavior
Social distancing has completely arrested the emerging growth of shared mobility. Whereas the number of people opting for electric vehicles has increased. People rely on electric mobility in the events of an emergency, such as food or medication. COVID-19 will leave its imprint on mobility conduct, according to an ING survey, with a temporary reversal of the upward trend in car sharing due to social distancing.
When it comes to India the two-wheeler and three-wheeler segments will continue to boost the electric vehicle (EV) market. According to EV industry forecasts, e-rickshaws, e-autos, and e-two-wheelers are the most promising electrification segments in India, with over four million units planned by 2025.
#5. The short distance market
Electric scooters and E-Bikes are extremely helpful and make perfect economic sense when it comes to short-distance commutation or last-mile operations. A wide spectrum of EV vehicles is available in the market at affordable price ranges.
It paints a positive picture for the electric vehicle industry, especially for everyday city commuters who drive shorter distances throughout the city, such as service industry workers, homemakers, students, and so on. The segment will gain momentum in given days with increased demand because it is a cleaner and more cost-effective mode of transportation.
Conclusion
The EV market is expected to grow despite the drop in general automotive sales. Governments around the globe are making conscious efforts to facilitate the mass adaption of EVs into their roads. Since the economy is severely hit financial incentives will play a huge role in adapting EVs along with the flexibility and other unique advantages the EVs offer.
Though the above-mentioned factors are strong indicators of growth in the electric vehicle sector, there are certain variables that we haven't studied yet. That is mainly because the pandemic is not over yet and it is still going fiercely in certain parts of the globe. When the pandemic is over, then only we can study the real post-Covid scenario. It is very clear that once it is over, the market and industry equations will change just like a post-war scenario and hope for the best.
Don't forget to share this post with your friends and follow us on Facebook, LinkedIn, Twitter, Instagram, and YouTube!
You may also like