We don't have to stress the point that, the automobile industry is going all-electric. Earlier, electric vehicles were used extensively in manufacturing plants for material handling and stocking purposes. Then they entered into the highly competitive and demanding supercars and passenger car segments. Despite the challenges, they were hugely welcomed and loved by customers and governments all around the globe due to their unique characteristics.
Now they are to take over the skies and waters with futuristic electric planes and yachts being developed.
The freight movement industry is also expected to have a face shift that several automobile giants and startups are working their way into the highly profitable yet challenging job of electrifying the logistics industry.
Top 5 Truck Companies in the World
In this article, we are going to discuss about the top 5 electric truck companies in the world that have the potential to electrify the logistics industry.
#1. BYD
Unlike other firms aiming to challenge the long-haul trucking market, BYD is focusing on the short-haul cargo movement business, especially on the United States' ports, rail yards, and freight-handling facilities. BYD is based in Shenzhen, China, and has offices and an assembling facility in Lancaster, California.
In terms of vehicle production, BYD is the world's largest EV manufacturer (including buses, forklifts, cars and rail systems). This involves a Class 8 Day Cab with a long-range battery, a Class 6 truck, a terminal tractor, and two all-electric refuse trucks.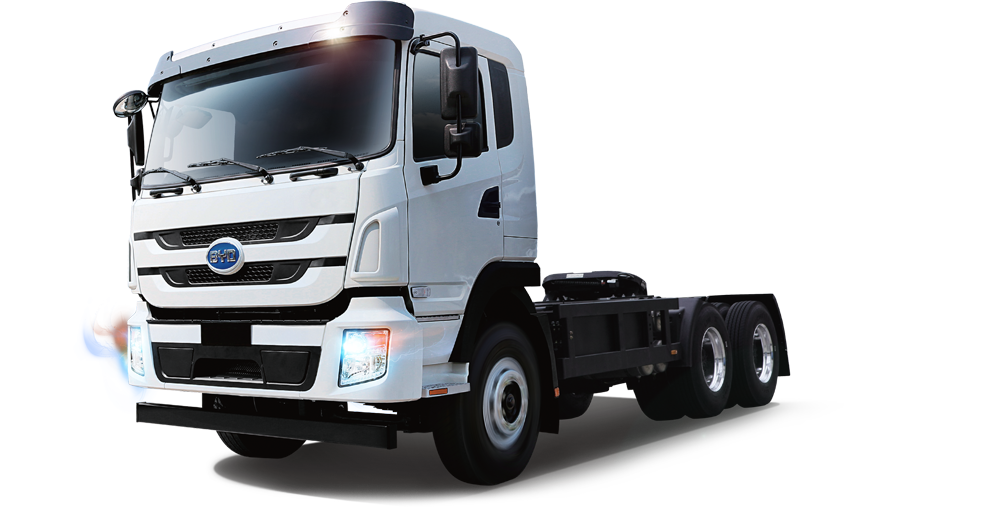 What makes the BYD the first in the list of top five electric truck companies in the world is their amazing truck portfolio.
The BYD's impressive truck portfolio consists of,
Using BYD trucks in class 5 to 7 weight segments, the firm currently sells medium-duty step vans, stake-bed, box, and refrigerated trucks.
It makes a Class 6 garbage truck and Class 8 tractors for the short-haul goods movement market.
Its step vans were built as part of a pilot project with UPS a delivery giant, which opens up a major potential market.
BYD has both the technological edge and price competence as it is already a pioneer in the industry and we can count on them in producing the best electric trucks in the world.
#2. Daimler Trucks
In 2018, Daimler, the world's biggest truck manufacturer, unveiled the Freightliner eCascadia, an all-electric 18-wheeler. The big rig was designed for regional transportation and port operation and has a 250-mile span. The Freightliner eM2 106, Daimler's other all-electric model, has a 230-mile range and is designed for more local delivery and deliveries.
Given that Daimler, which is better known for its Mercedes-Benz brand, controls 40% of the $39 billion North American heavy-duty truck market, it would be important to see if the group will be a pioneer or laggard in the race to all-electric delivery vehicles.
Daimler has certain advantages on the race and they are,
They are already the market leaders.
For them, it would be easy to find and get into new market opportunities.
They have a strong financial and technical backup.
#3. Chanje
With the focus on the last mile operations, Chanje, a Los Angeles-based, Chinese-backed startup has started to gain momentum and growth in the industry with their V8100 model.
Chanje's V8100 electric medium-duty panel van, which is approximately 30 feet long, can accommodate a 3-ton payload. Furthermore, the van's lithium-ion battery pack will have a 150-mile range. That's more than twice the amount of miles most commercial delivery vans travel in a day, according to the group.

Though it is a startup Chanje has already got few wins,
Their V8100s are already on the roads.
Ryder System announced it would buy 900 of Chanje's Class 5 electric vans to lease to FedEx.
Having their vehicle already on the roads and getting a direct entry to the last mile operations through FedEx on a larger scale, Chanje has all the potential to make it into the list of the top five electric truck companies in the world.
#4. Nikola Motors
Nikola Motors, a Phoenix-based startup has already got its hands on the market with its futuristic long haul truck line up and has emerged as a leader in this domain over the last five years.
Their current models, Nikola One and Nikola Two are designed for North American roads, while the Nikola Tre is designed for Asia, Australia, and Europe. Each semi-truck will be available in either fully electric or hydrogen fuel cell electric versions, with ranges ranging from 500 to 700 miles. For any of the three semi-truck types, the company has yet to officially announce exact pricing.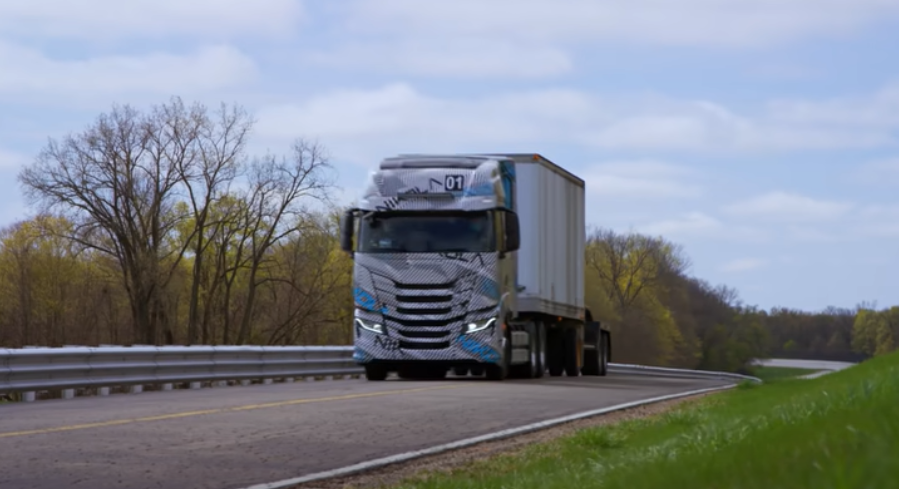 What makes Nikola one of the top five electric companies in the world is its business model and its hydrogen fuel cells.
There are pretty big advantages hydrogen cells has over lithium-ion batteries and a few of them are,
Renewable and readily available.
Fast charging times, hydrogen cells are fueled in a manner similar to that of an IC engine.
Hydrogen cell's weight will be reduced as it is being consumed thus gives more range.
#5. Volvo
Volvo Trucks has produced the VNR Electric, a zero-emission truck designed for regional use in North America. According to reports, the company started highway road testing in 2019 and launched commercial production and distribution in late 2020.
In North America, the VNR Electric is now commercially available. The Volvo VNR Electric is planned for local and regional delivery ranges, as well as consumer applications and driving cycles. Based on the truck's design, the 264-kWh lithium-ion batteries can charge up to 80% in 70 minutes and have a range of up to 240 kilometres.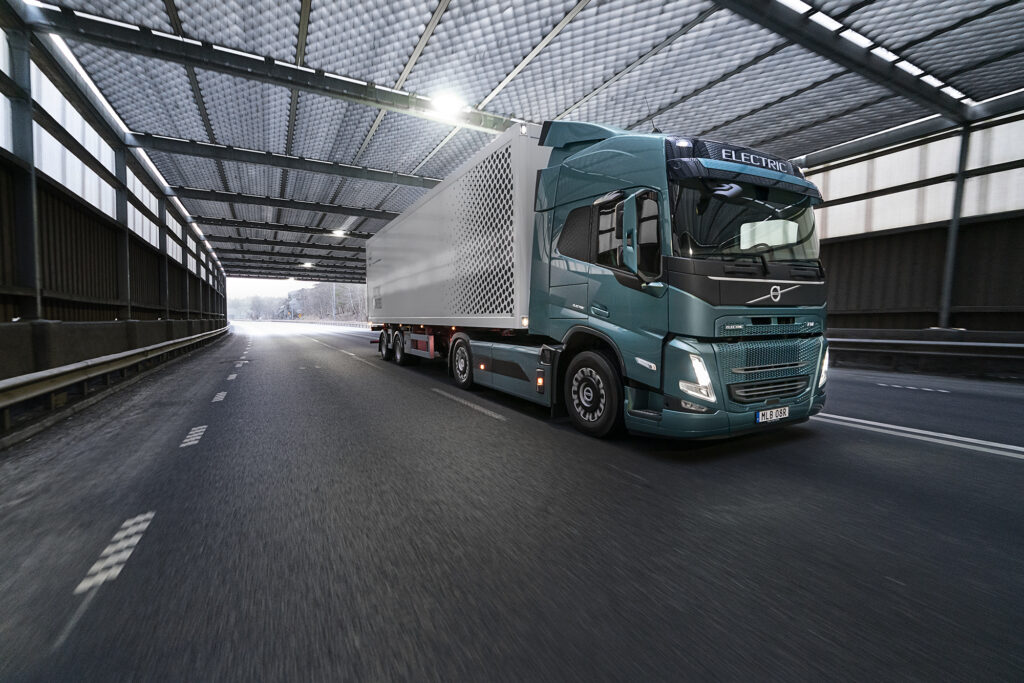 Volvo has a great legacy for providing the best quality and top of the notch safety measures to its truck and it will certainly be reflected on the VNR Electric as well. The company has many testimonials from the drivers on their website stating it's the best truck that they have ever driven in terms of safety, economical sense and riding pleasure.
Conclusion
There are several players out there getting into the freight movement and logistics industry. Some of you might ask why Tesla is not there on the list? and that is because the logistics industry is not about impressing the industry or the public but it is all about profitability and practicality. The above-mentioned companies already have a working business model which is both practical and profitable and they have great potential in electrifying the logistics industry all over the world.
You can let us know what do you think about the list and may add potential companies so that we can expand and improve the list for you.
Don't forget to share this post with your friends and follow us on Facebook, LinkedIn, Twitter, Instagram, and YouTube!
Key Points
The top 5 electric truck companies
BYD
Daimler Motors
Change
Nikola Motors
Volvo
You may also like