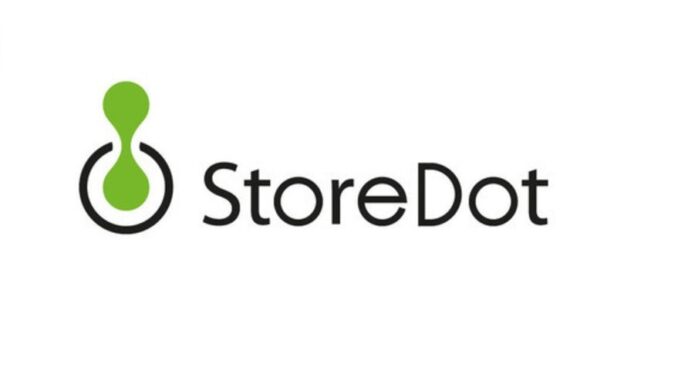 StoreDot, the pioneer of extreme fast charging (XFC) battery technology for electric vehicles (EVs), is furthering its mission to enhance the entire electric vehicle ecosystem with an approved patent for a transformational technology that gives automotive batteries fixed capacity and driving range throughout their lifespan, 
Marriage of The Two
This ground-breaking 'digital battery' breakthrough is made possible by a combination of patented software and cell chemistry management providing an EV owner with a fixed battery driving range for the duration of the battery's useful service life. This will alleviate another aspect of the well-known Range Anxiety. 
The technology balances charging voltages with StoreDot's XFC silicon-based cell chemistry to stress a battery-less at the start of its life and give a driving experience with predictable and consistent range throughout its life.
Battery capacity and the driving range declining during the life of the car until this StoreDot breakthrough was one of the biggest irritants of EV ownership. The stability and consistency provided by this development could boost car residual values, cutting leasing costs and benefiting both consumers and global automotive manufacturers who use the technology.
StoreDot is making this technology for improved driving experience available to other companies, as it has done with prior patented inventions, to assist accelerate the global adoption of electric vehicles and a future zero-emissions world.
StoreDot's latest digital battery patent comes only a few weeks after the company applied ground-breaking charging booster technology, which will shorten vehicle charging periods in low-capacity charging stations. The system continuously assesses charging station power, allowing the XFC battery to accept higher charging rates without overheating. The company is also releasing this technology open-source so that it can be used by other organizations.
"Our development of extreme fast-charging batteries is aligned with our commitment to the holistic improvement of the EV battery ecosystem. We want to make it more attractive for consumers to adopt zero-emissions electric vehicles. This new patent, which we will make available to any organization as open-source, is another great example of that commitment. Our new digital battery software, aligned with our leading silicon-based cell chemistry, will give all EV owners guaranteed battery performance and range throughout the ownership of their vehicles. Battery degradation is one of the main bugbears of long-term EV ownership and it's essential that we all do everything we can to promote the mass adoption of EVs, on our critical path to living in a cleaner world."

–Dr Doron Myersdorf, StoreDot CEO
StoreDot is already making great progress in the field of extremely fast-charging lithium-ion batteries for use in automobiles by increasing the number of kilometers per minute of charge. It is currently providing samples to major automakers for real-world testing and is on schedule to provide mass-produced XFC batteries by 2024, which will deliver a 50% reduction in charging times for the same price.
The company also lays out a detailed path for its next-generation XED, or extreme energy density solid-state, technologies, which are expected to go into mass production in 2028.
A Bit About The Company
StoreDot is a pioneer and market leader in extreme fast charging (XFC) batteries, which eliminates a major obstacle to EV adoption: range and charging anxiety. By inventing and synthesizing patented organic and inorganic chemicals, the firm has changed the traditional Li-ion battery, allowing an EV to be fully charged in about five minutes — the same time it takes to refuel a typical combustion engine vehicle. 
StoreDot's battery technology is tuned for the greatest driver experience with XFC in Li-ion batteries, as well as future energy-density technologies (XED). BP, Daimler, Samsung Ventures, and TDK are among StoreDot's strategic investors. In 2019, the business set a world record by displaying a five-minute live full charge of a two-wheeled electric vehicle.
In 2020, the business demonstrated the scalability of its XFC batteries for various industries by fully charging a commercial drone in five minutes for the first time in the world. StoreDot has released engineering samples of its Si dominating anode EV batteries that are made at scale using typical Li-ion manufacturing lines, bringing XFC battery technology from the lab to a commercially viable product for the first time.