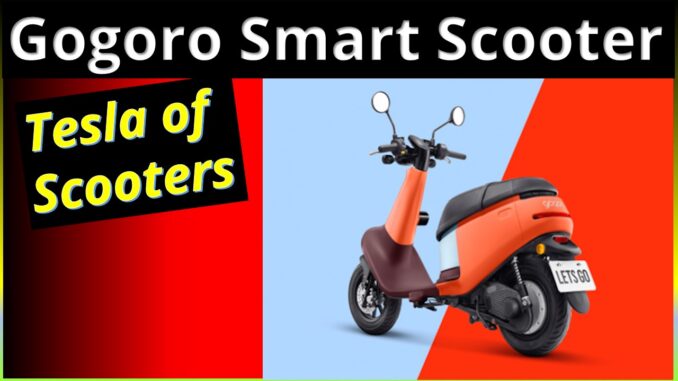 Gogoro is a Taiwanese company that developed a battery swapping refueling platform for urban electric two-wheel scooters, mopeds, and motorcycles. It also develops its electric Smart Scooters line (Gogoro Smart Scooters) and offers its vehicle innovations to vehicle maker partners like Hero, Yamaha, etc.
On April 21, 2021, Gogoro announced a strategic partnership with the world's top two-wheel vehicle maker, Hero MotoCorp, to roll out its Gogoro Network battery swapping in India.
Today we are going to discuss Gogoro and its smart scooters. Gogoro's mission is to "Transform power to create positive change"
Transform power to create positive change

Gogoro
Gogoro Electric Scooter & Their Features
The company that was established in 2011 has developed a series of smart scooters. They are named S-Performance, 1 Series, 2 Series, 3 Series, Gogoro VIVA, and Gogoro VIVA MIX.
The features are integrated into these scooters to bring you greater security, personalization, and control. These scooters will have automatic updates that keep getting smarter all the time.
First of all, these scooters are made up of swappable batteries. From the battery swapping network, you can replace the drained batteries in just 6 seconds.
Some of the smart features of the scooters from Gogoro are the following.
Unstealable
The smart batteries, Face-ID, and digital encrypted key cards make your vehicle truly secured.
App Connected
The smart scooters are connected to a mobile app that helps you out to have comfort and convenience. You will get quick access to vehicle status, battery levels, etc. You can customize the sound profiles, lighting effects, etc.

Always up-to-date
Gogoro iQ system will automatically keep you up-to-date with the latest smart features. So you can ride safer and enjoy more year after year. The Gogoro iQ system is the industry-leading smart vehicle technology that constantly monitors vehicle safety, optimizes performance, saves energy, and continuously updates with newer, smarter features.
There are Smart Wet Mode, Face-ID authentication, Two-step unlock, Siri integration, smart keyless, Silent mode, Efficiency control, color&sound setting, happy birthday feature that plays you a song to celebrate your birthday.
Gogoro 1 Series Electric Scooter
This is one of the electric scooters from Gogoro that accelerates from 0 – 50 km/h in less than 4 seconds. The vehicle could reach a maximum speed of 95 km/h. The motor controllers of the scooter have an efficiency of 98% that saves energy. They use an ultra-compact G1 motor in the scooter. It is a Gogoro designed liquid-cooled, permanent magnet synchronous motor that delivers a maximum of 9.65 hp at 5000 rpm.
The motor can provide a maximum of 7.2kW power at 5000 RPM. The motor is so powerful to make the vehicle climb the hills. It has a peak torque of 27 Nm at the motor level and 202 Nm at wheel.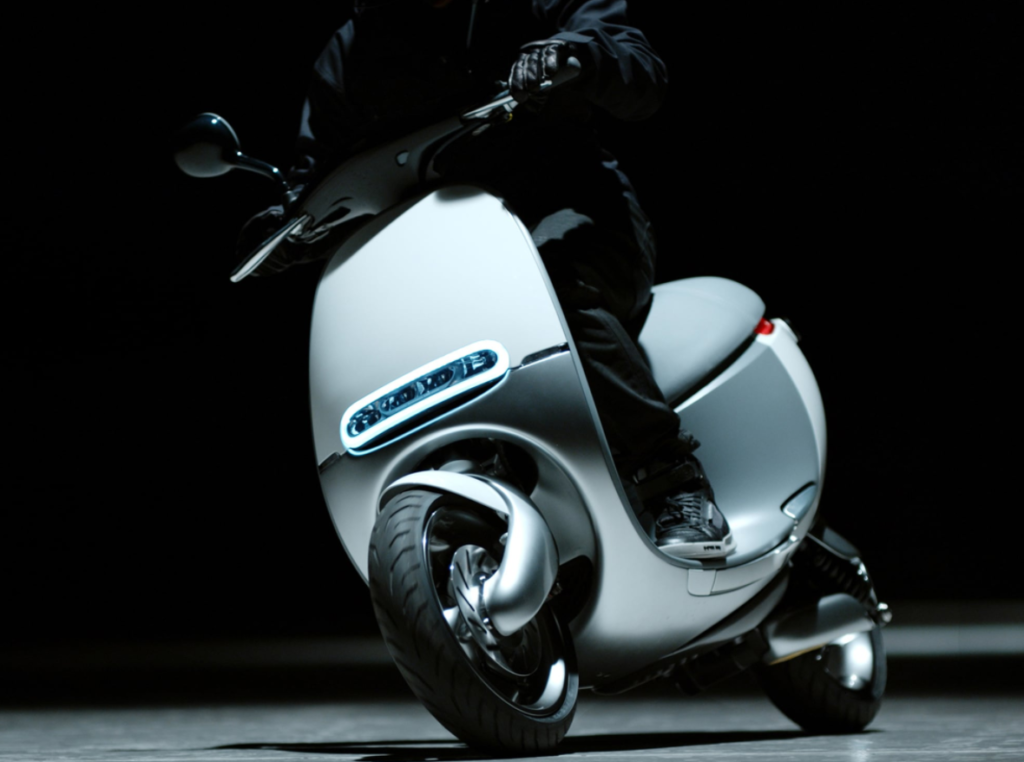 The hill climb ability is as follows.
It can climb
17° slope at 40km/h
11° slope at 50 km/h
6° slope at 70km/h
The approximate range of this vehicle is 150 km at a speed of 30km/h.
The racing-grade carbon belt drive makes this scooter a premium quality vehicle. The vehicle uses a water cooling system to ensure the high-efficiency operation of the scooter. More than 80 sensors constantly monitor this vehicle's health and performance.
Other features such as a synchronized braking system, hybrid racing tires, advanced front, and rear suspension, etc. make this vehicle safe and reliable. There are three modes of operation for this vehicle – Smart mode, Normal mode, and Super boost mode.
What do you think of these smart electric scooters from Gogoro?
Conclusion
In this post, we have discussed Gogoro smart electric scooters. Those are premium electric scooters that have a detachable battery and can be swapped at the Gogoro battery swapping stations. The good news for the Indian automotive industry is that Gogoro is teaming up with Hero MotoCorp to establish battery swapping stations across India.
Key points
Gogoro is a Taiwanese company that set up battery swapping stations and manufactures premium electric scooters
It is teaming up with Hero MotoCorp to setup battery swapping stations in India.
You may also like