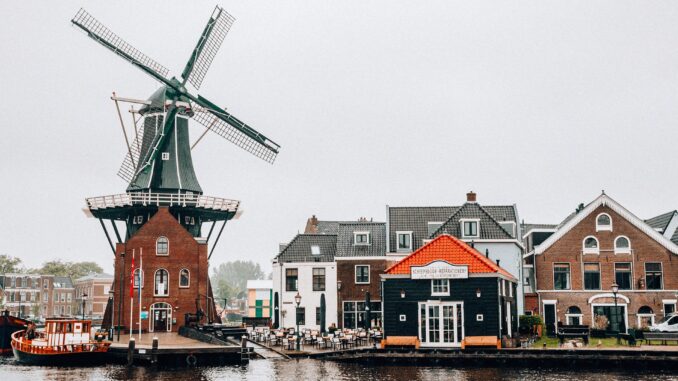 Today we have a collection of Electric Vehicle News (EV News) for you. The news is related to electric vehicle registration, the hyundai's plan to stop the development of gasoline powertrains, the PHEV market in the Netherlands.
#1 Chances for Waiving off Registration and Renewing Charges for Electric Vehicles in India
The Ministry of Road Transport and Highways (MoRTH) released a draft notification to amend the Central Motor Vehicles Rules, 1989 that proposes an exemption of fees for battery-operated vehicles to issue and renew registration certificates. The Ministry says that this step is to encourage e-mobility in India. The draft will be taken for further review after 30 days considering the objections and suggestions from the stakeholders.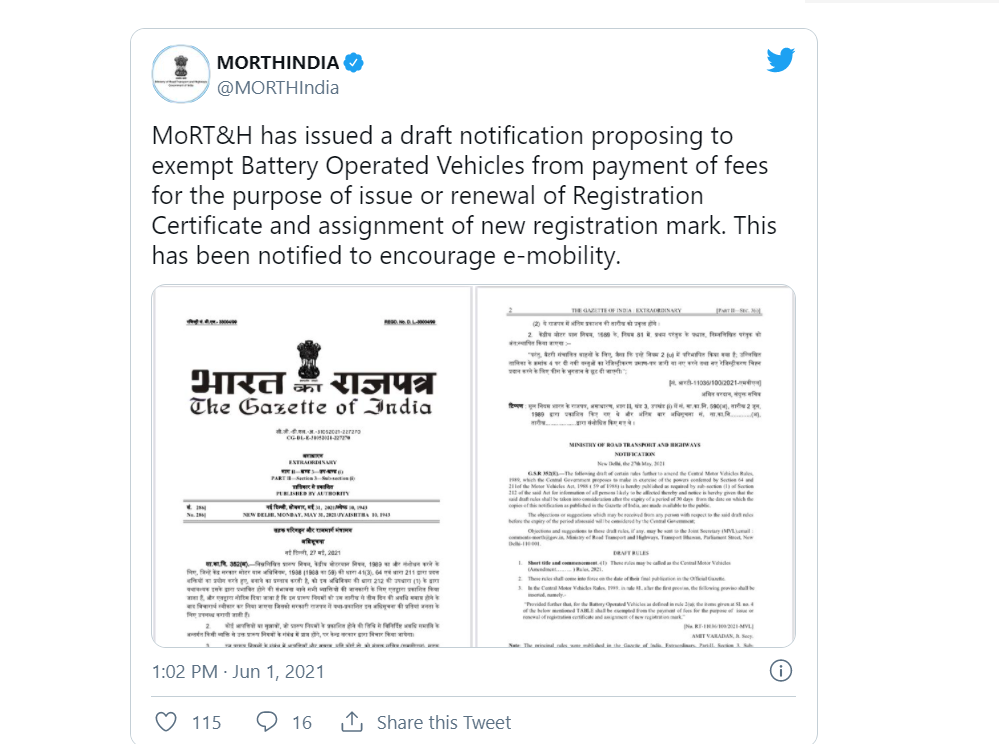 Certainly, this move would help out the potential electric vehicle buyers to think that the authorities are for them.
Economically thinking, this is not a money-saving proposal for the EV owners. The registration fees for the vehicle in India ranges from Rs. 300 to Rs. 1500 only.
#2 Hyundai to stop gasoline-vehicle powertrains development
Hyundai will slash the number of combustion engine vehicle models in its lineup to free up the resources to invest in electric vehicles. It will result in a 50% reduction of combustion engine vehicle models from the company. The report says that the plan has already been approved by the top management.
This is an important business move that first and foremost allows the release of R&D resources to focus on electric motors, batteries, and fuel cells.
In April, Hyundai said it would cut the number of its gasoline models in China to 14 from 21 by 2025 while launching new electric models every year starting in 2022.
Even though it's planning to stop the further development of gasoline vehicle powertrain it will try to improve the efficiency of its internal combustion engine vehicle line-up in emerging markets.
The Hyundai Motor Group aims to sell about one million EVS per year by 2025 to achieve a 10% share of the global EV market.
#3 Plug-in Electric Vehicle sales more than doubled in the Netherlands
The Netherlands is one of the top electric vehicle markets in the World. The plug-in electric passenger car registrations in the country increased in April 2021 by some 138% year over year. The total registrations are 5090 plug-in cars that make around 21% market share. It's great that out of this, 10% is only for Battery Electric Vehicles.
The top-selling electric car in the Netherlands is Kia Niro EV that could make 369 registrations in the month. Skoda Enyaq, Volvo XC40 PHEV, Ford Kuga PHEV and VW ID.4 follows the list.
If we check out the year-to-date number, Volvo XC40 PHEV is the lone leader with 1200 units sold ahead of Kia Niro EV with 682 units.
Conclusion
We have discussed some important electric vehicle news today,
Chances for Waiving off Registration and Renewing Charges for Electric Vehicles in India
Hyundai to stop gasoline-vehicle powertrains development
Plug-in electric vehicle sales more than doubled in the Netherlands
You may also like