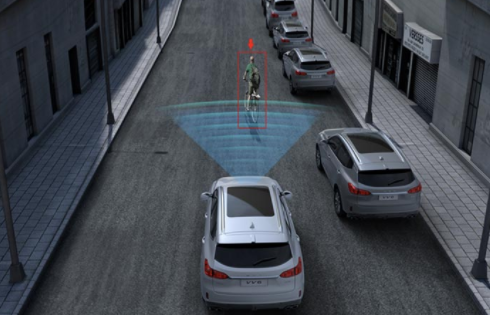 We all can agree that designing and building a vehicle from scratch is not an easy task. It requires a deep understanding of different technical aspects such as vehicle dynamics, fuel systems, aerodynamics, etc.
It is no doubt that Electric vehicles are far superior to their IC engine counterparts and one among many such things is the design flexibility an electric vehicle offers to the designer.
What Makes Designing An EV More Flexible
First, let us look at how an IC (Internal combustion) engine-powered vehicle operates. In simple terms, an IC engine works by burning fuel inside the engine cylinders. To do that the engine should have a fuel supply system(mechanical in nature) and since oxygen is essential to burn anything, an air intake system is required as well. Once the power is generated by burning the fuel in a very complex manner it is transferred to the axles through a power transmission system. An exhaust is also required along with efficient lubrication.
Integrating all these individual units without affecting the vehicle dynamics(the way the vehicle behaves while it runs, taking a turn, braking etc.) is a very difficult and painstaking job.
Whereas an Electric vehicle does not need such individual units such as air filters or fuel injection systems. For running an EV all it takes is a battery, motor and a managing system (In its most basic form). 
This flexibility helps and encourages the designer or engineer to come up with an ingenious design that can be a true engineering marvel and a piece of fine art at the same time.
Now let us look into the list of top 10 of the most weird and wonderful electric vehicles.
Note that we have given preference to the most practical and marketable vehicle designs.
#1 Icon E-Flyer II
Icon has expertly repaired and redesigned historic automobiles and trucks. They are the gold standard for small-batch, high-end automobile production. With the support of e-bike manufacturer Vintage Electric, the firm has recently shifted its focus to bikes. [Reference]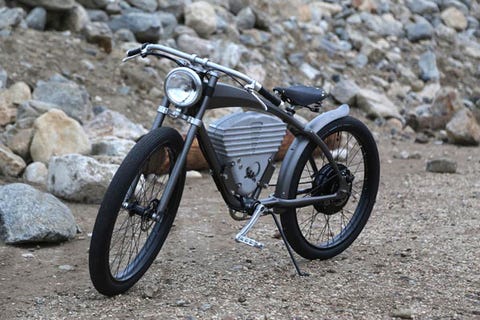 One of the exotic vehicles in their product line is Icon E-Flyer II its unique features are,
The new 57-pound Icon E-Flyer II is based on Vintage Electric's E-Tracker cycle.
E-Flyer II can cruise at 20 mph or race at 36 mph.
Beautiful leatherwork and an LED lighting make it futuristic and elegant when it comes to appearance.
You can select the colour of your preference from nine powder-coat finishes from Icon. 
The E-Flyer II has a range of 35 miles and can be recharged in about 2 hours.
#2 Specialized Turbo
The Specialized Turbo S is one of the slickest e-bikes and it's also one of the finest at integrating electric power into a bike. In full Turbo assist mode, the Turbo reaches a max speed of 27 mph.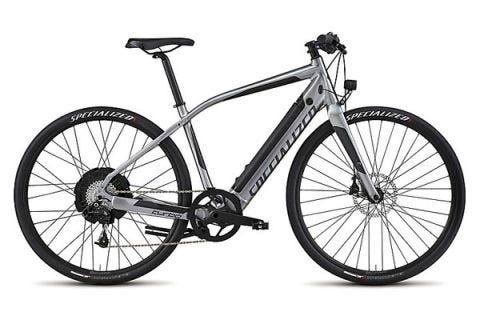 Other features are,
The Specialized Turbo features an Eco mode that allows you to control the amount of power drawn from the battery. 
Over a 21-mile ride, it can average 16.1 mph and used half the battery life on the bike in Eco mode.
Specialized has added two new models (Turbo and Turbo X) to the lineup, with smaller battery packs and less costly components.
#3 Urb-E
The Urb-E is a unique and intelligent electric scooter. It charges in three hours and has a range of 20 miles despite its little size. If you live in the city, this scooter may be your sole mode of transportation.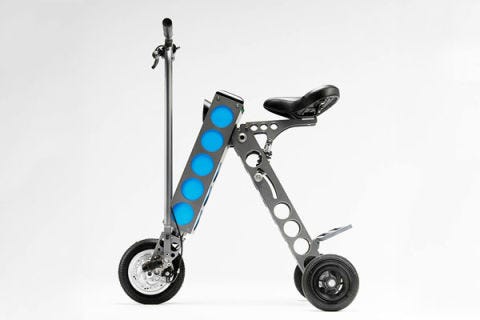 Urb-E's unique characteristics are,
The Urb-peak E's speed of 15 mph means it won't be able to keep up with real e-bikes. 
The Urb-E is foldable, so you can drag it behind you like baggage and leave it at your feet while riding the train or waiting for your turn to grab a burger.
The Urb-E is available in two-wheeled or three-wheeled versions.
#4 Zero S
Zero Motorcycles was a pioneer in two-wheeled electric mobility in the world, and PM was one of the first to ride the company's first off-road dirt bike. The business now offers four electric motorbikes, including the hot Zero S.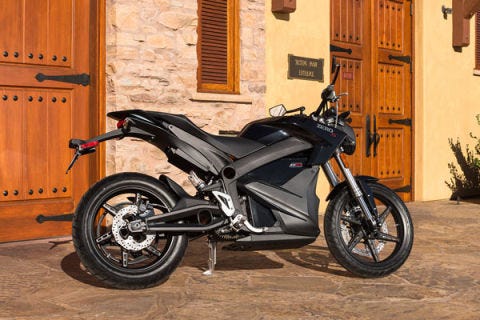 Zero S comes with a set of impressive specifications such as,
This bike has a max speed of 95 mph and can reach 60 mph in 4.8 seconds.
The Zero S has a city range of roughly 100 miles and a highway range of roughly 60 miles.
The S can travel 171 miles in the city or just over 100 miles at 55 mph with updated optional batteries.
In under 3.3 seconds, the Zero SR accelerates to 60 mph.
#5 Boosted Boards Skateboards
Since the 1970s, skilled technicians have been attaching tiny gasoline engines and chain drives to skateboards. The boards that resulted were cool, but they were also hefty and inconvenient. They also stank.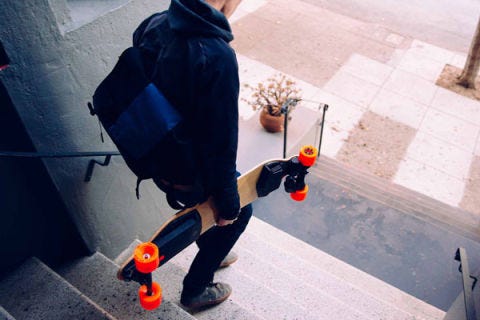 The Boosted Boars powers you with,
A 6-mile ride at up to 20 mph that can be recharged in 90 minutes. 
Lithium phosphate battery pack is mounted behind the front trucks and provides power to the rear electric motors. 
The wireless remote helps the rider to regulate the propulsion and regenerative brakes. When you power up particularly steep hills on the board.
#6 Marble skateboard
If you're looking for the quickest and lightest electric skateboard, look no further. Thanks to its carbon-fiber and Kevlar deck,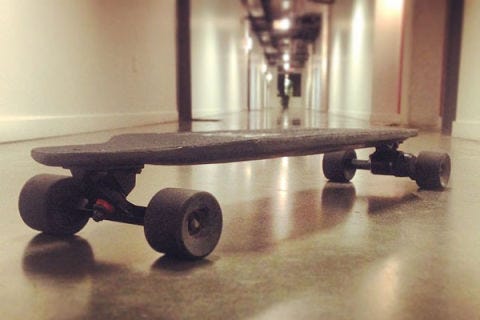 It comes with other jaw-dropping performances such as,
Marbel's board promises to climb a 15% incline.
It has a maximum speed of 25 mph while weighing only 9.9 pounds.
On a single charge, the Marbel can travel more than 10 kilometres.
A strong and lightweight electric skateboard like the Marbel is not only for entertaining the weekend but is also practical for short trips.
#7 Lightning Superbike
The Lightning Superbike, the world's fastest production electric motorbike, clocked in at 218.637 mph at Bonneville Speed Week. The Lightning LS-218 motorbikes are manufactured to order and include premium sportbike components such as complete Ohlins suspension, Marchesini magnesium wheels, and Brembo brakes. Only 45 will be made.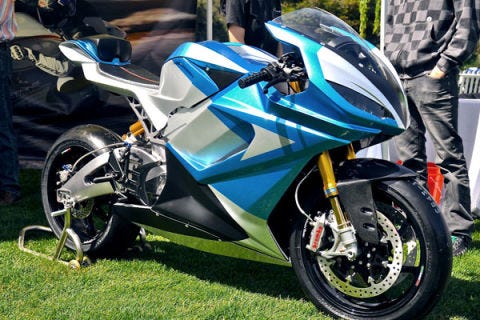 The specs are,
The bike's electric motor produces 200 horsepower and can travel up to 100 kilometres on a single charge. 
Upgraded battery packs may increase the bike's range to 180 miles, but they add to the 495-pound weight. 
A 240-volt Level 2 charger can charge the bike in around 2 hours, according to Lightning.
Yes, this motorbike is pricey, costing about $40,000. Only a Few motorcycles, electric or not, can match this one's incredible performance.
#8 Leiftech Technologies Snowboard
Say hello to one of the coolest, and oddest, new e-vehicles on the market. The Leiftech board is a hybrid of a skateboard and a snowboard that allows you to carve your way down a city street rather than a mountain slope. Two centrally located wheels are elevated significantly above the four outside wheels on the board.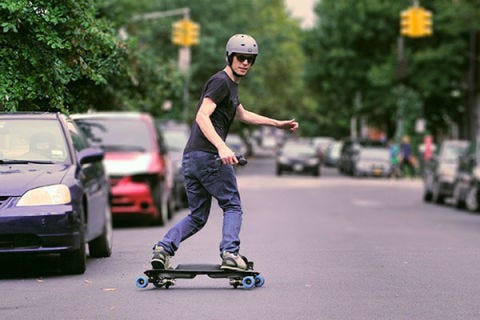 The boards will reach 20 mph, go for 8 miles on a charge, and weigh 15 pounds, according to Leif. Like other electric boards, the speed is regulated using a wireless remote.
#9 Brammo Empulse R
The Brammo Empulse R, was the first e-bike with a six-speed gearbox. In theory, this allows for quick off-the-line acceleration as well as a scorching peak speed of 110 mph. The Empusle R also includes complete sportbike suspension and strong Brembo brakes, unlike some electric motorbikes.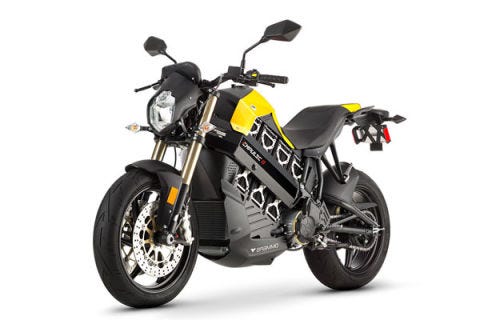 Brammo estimates that the bike will last roughly 130 miles in the city and 60 miles on the highway before the battery runs out. In addition, the 460-pound Brammo has built-in J1772 rapid-charging capabilities. As a result, you'll be able to charge it at the same public EV charging stations as automobiles.
#10 Acton Rocket Skates
Rocket skates: The term conjures up images of bizarre James Bond (or possibly Inspector Gadget) toys, or possibly futuristic longing from 1950s editors of Popular Mechanics. Acton, on the other hand, has made them a reality sort of.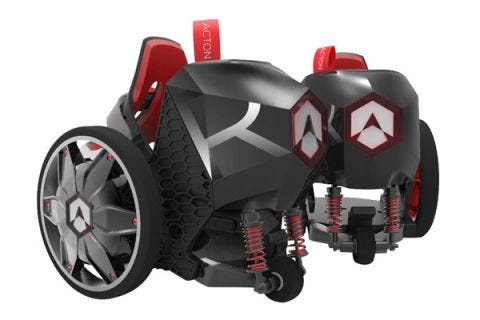 Rather than rocket thrusters, the new business scoots you around the street or bike path with electric motors. The top-of-the-line R-10 model can operate up to 10 miles on a single charge of its lithium-ion battery packs while reaching a max speed of 12 mph. The R-10 skates are 7 pounds apiece and require around 2-1/2 hours to recharge.