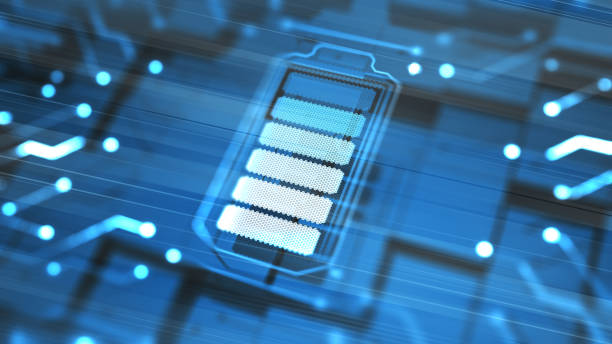 Electric vehicles (EVs) have lower operating costs than conventional automobiles, but their initial cost is greater than their ICE cousins.  As we have mentioned in previous articles, the cost of EV batteries is linked to the higher price of EVs. The cost of an electric car's battery is around 30 to 40% of the total vehicle cost.
The EV market is successfully dealing with a number of challenges like high battery costs, longer battery charging times, and reduced range. Though the companies could bring drastic improvements in the range and charging time, the cost of the battery is still a problem. Thus, the creation and eventual acceptance of the Battery-as-a-Service (BaaS) model will aid the EV market's viability.
Battery-as-a-Service
Customers can lease batteries as a separate component from companies under the Battery-as-a-Service business model. Using this model, the upfront cost of an electric car can be reduced. This new business offers battery switching choices as a way to alleviate an EV's reduced range difficulties. Furthermore, compared to a charging station, battery switching takes less time and requires less infrastructure, making this approach practically a plausible choice for future adoption.
Instead of purchasing a battery pack with their car, owners of electric vehicles can lease or subscribe to a battery subscription plan, which is a more cost-effective option. The Battery-as-a-Service model gives the consumer the option of purchasing only the vehicle shell and agreeing to pay only the rental costs for the batteries. This also allows the buyer to replace the battery in the same automobile shell with a new battery.
According to research, a client may lease an electric car battery for eight years for the same price as buying a new electric vehicle battery pack. As a result, for customers who do not use their vehicles regularly, leasing a battery pack is a preferable alternative. 
Furthermore, leasing and renting battery packs offer additional benefits such as 
Free/warrantied replacements, timely assessment of battery residual values by the service provider.
Service provider's assistance in the case of a breakdown.
The model encompasses servicing, maintenance, and replacement costs of batteries, shared logistics, etc.
The Global Scenario
With the significant penetration of electric vehicles in countries like Norway, Sweden, and the Netherlands, Europe remains the largest market for the Battery-as-a-Service model. With expanding investments in the electric vehicle market, Asia Pacific is also projected to see significant adoption over the next several years. 
Along with European countries, China is also pursuing EV adoption vigorously, which is projected to fuel demand for the Battery-as-a-Service model during the projection period. For example, NIO, a Chinese electric vehicle manufacturer, is promoting its attempts to build its battery-as-a-Service (BaaS) business unit under its NIO-Power brand. Owners of electric vehicles will be able to get charging as well as battery switching from the firm.
Understanding Nio-Power
Nio has announced Nio-battery Power as a service (BaaS), which allows EV owners to charge and change their batteries. BaaS users may save over $10,000 (CNY70,000) on all Nio models by purchasing them without the battery. They can pay $142 (CNY980) each month for a 70-kWh battery.
Now let us have a closer look at 'How Nio is bringing changes in the industry?'.
#1. Bringing Down Upfront Cost
The high initial cost of electric vehicles has been a key deterrent to their adoption, particularly during the epidemic when people are trying to save money on big-ticket products. The price difference between Nio and conventional automobiles might be bridged with a $10,000 price drop. In the China premium EV market, Nio can also increase its pricing competitiveness versus new competitors (such as Tesla).
#2. Leveraging The Strength
Battery switching is an excellent way to obtain input from users on battery performance and preferences. Furthermore, Nio can collect vital user data, such as battery change frequency, average consumption, etc, and provide customized services while enhancing the customer experience and improving the business model.
#3. New Sources of Revenue
With EV sales in China dropping in the first half of 2020 owing to the COVID-19 outbreak and reduced subsidies, manufacturers are looking for new methods to boost profits. Nio's common platform includes the BaaS service, as well as other services such as home chargers and on-the-go charging. Furthermore, this technology is completely integrated from app to cloud and is compatible with EVs from various manufacturers. A system like this might help Nio tap into new revenue streams. More than 1,200 patents on battery changing have been secured by the corporation.
#4. Popularity and Brand Value
With roughly 10,000 cars shipped in Q2 2020, Nio is still a modest participant in the worldwide EV industry. Nio-Power will boost Nio's exposure and appeal, as well as its brand image as an inventor. Nio applications, charging stations, swappable batteries, and mobile charging vans will provide the firm with not just exposure but also favorable word-of-mouth, similar to Tesla. It is considerably easier to grow the platform because it enables EVs from different automakers. Over 800,000 battery changes have already been conducted by Nio.
#5. Battery selection
Users can select the most appropriate battery choice based on their needs. They can update to a more powerful battery pack or use a battery that incorporates cutting-edge technologies. The Nio plan also assists consumers in avoiding battery deterioration costs, hence increasing the resale value of their vehicle.
While Nio-Power is making changes in China's EV landscape,  Sun Mobility is bringing forth such changes on Indian roads.
Sun Mobility: The Indian Version 
Sun Mobility, a tech start-up based in Bengaluru in Karnataka, India is rolling out a swappable battery service for electric vehicles. It runs on the Microsoft Cloud and which means drivers can replace depleted batteries at about the same time as traditional refuelling. The company has designed a shoebox-sized swappable battery and a network of 50 battery switching stations spanning 14 cities in India.
Drivers subscribe to a Microsoft Cloud-based pay-as-you-go battery subscription service. When their current battery runs out, they come to a halt at a swapping station to get a new one.
Chetan Maini, who founded Reva Electric Automobile Company in 1996 and introduced India's first electric car, the Reva, is the brains behind the concept and making waves in different cities in the country.
Conclusion
Nio-Power has put forth a sustainable business model for the improvement of the EV sector in china and the model can be adopted in other parts of the world by making a few changes and alterations. Taking away the responsibility of handling and operating an expensive EV battery but still being able to enjoy the benefits offered by an EV  will certainly improve the public opinion about EVs.
Mergers & acquisitions, along with strategic collaborations or partnerships by key vendors in the electric vehicle space will help in market consolidation. For instance, in February 2021, Hyundai Motor Group signed an MOU with South Korea's Ministry of Trade, Industry and Energy. Under the MOU, all companies involved will explore a new innovative business model for EV battery leasing. Although, still at an early stage, the model has the potential to revolutionize the electric vehicle market going forward.
Right now, the key industry participants in the BaaS include NIO; Global Technology Systems, Inc.; Epiroc; Contemporary Amperex Technology Co., Limited; KST Mobility Co., Ltd.; and Octillion among others.