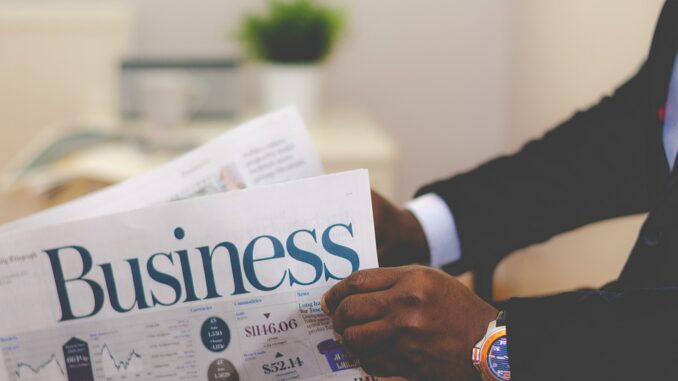 The global demand for electric vehicles is growing, and marketing teams frequently tout the current EV model as the best electric vehicle ever created. It's no wonder that most OEMs are ecstatic to hear such good news. Regrettably, the retail network is less enthusiastic, and some sales representatives appear negative.
This so-called superior vehicle is nothing more than a regular vehicle, and concerns about charging point availability, pricing, recharging times, price, and range appear to be intensifying. Many vehicle salespeople are annoyed by these concerns raised by the customers, yet business continues as normal.
Some of the reasons why people are drawn to EVs are,
People gravitate toward EVs because they have lately enjoyed clean air in cities.
The bulk of the populace has become accustomed to purchasing online. 
The concept of individual mobility grew during the pandemic. 
Though people like EVs, it is not get converted into sales. Now you might think that in our previous articles we pointed out that EV sales are booming and here we are making a contradiction. To make it clear yes, EV sales are booming compared to earlier years but we believe that EVs deserve more sales than that.
The reason for low volume has nothing to do with the EVs themselves because the current models available in the market are far superior to their ICE counterparts. Thus the challenges should be acknowledged and addressed on a larger scale.
The Problems That Lie Ahead
There are many obstacles in the way of the EV market's expansion, but a few stand out. A scalable GTM(Go to market) model for electric cars, in particular, must incorporate new methods that may affect competitiveness, customer base, infrastructure, and the business case for the profitability of these vehicles.
#1. The Regulatory Landscape
Most automakers have aggressive EV expansion goals in response to increasingly strict CO2 legislation and the expected large penalty for noncompliance. By 2025, OEMs have announced the introduction of over 600 new EV models, and competition is expected to heat up as more new companies enter the market. Increasing new EV sales will be a challenging task, and OEMs may struggle to make a profit if governments withdraw subsidies as EV technology improves.
#2. Customers
Consumers in the three major automobile markets that is, China, Germany, and the United States show ongoing skepticism in McKinsey's 2019 EV Consumer Survey. While many individuals contemplate buying an electric vehicle (36 to 80% of automobile purchasers, depending on the market), just a small percentage actually do (2 to 5%). The OEMs' poor levels of "EV sales preparedness" were highlighted in McKinsey's 2019 EV Mystery Shopping study, 
The study identified the primary problems confronting OEMs that sell EVs tey are,
Their in-store presentation. 
Test drive accessibility, and 
The sales associates' EV expertise and processes. For example, salespeople must know how to talk about the total cost of ownership, batteries, charging, etc.
#3. The Infrastructure for EVs
The EV infrastructure is insufficient in terms of charging. The number of charging facilities, especially fast-charging stations, is limited. The most common worries expressed by potential EV customers are battery quality, charging time, and restricted access to chargers, accounting for 38% of all complaints. The deployment of charging infrastructure is speeding up, yet there is no integrated, frictionless, or appealing solution available due to the market's fragmentation. In this area, OEMs should take the initiative.
Long delivery times especially for EV batteries and a failure to appropriately prepare for EV after-sales services are issues on the EV-parts side.
#4. Profitability and The EV Business Case
As EVs become a larger part of the lineup, they will become increasingly important to the OEMs' overall performance. Many OEMs are concerned about the viability of the EV business case because of the large investment required, initially limited sales volumes, the high-cost share of the battery, and reduced aftersales income. Both OEMs and their dealers may face difficulties as a result of this difference.
Other difficulties faced by the companies are,
Declining government subsidies
More competition, and persisting consumer worries
Along with above mentioned once Limit EV sales and put extra pressure on profitability, as previously indicated. Without effective countermeasures, it may fall far enough to jeopardize top OEMs' and dealers' present business models.
Now let us discuss what could be done to revamp the situation.
#1. Reposition your brand
OEMs should focus on unique themes to develop a compelling value proposition for their EVs. The value proposition should be consistent with the broader brand while also being unique to electric vehicles. For example, an OEM may highlight its extensive charging network. Volkswagen, with its slogan "E-mobility for EVerybody," is an excellent example of strategic positioning.
OEMs could also create new, appealing goods and services, such as integrated EV-mobility bundles that focus on the complete experience. A successful bundle, for example, can contain charging, on-demand features and services, data revenues, finance alternatives (such as battery leasing), mobility services, and after-sales packages in addition to the car itself (for instance, Care by Volvo). These aspects, when combined, might provide a compelling proposition that improves the user experience while also addressing issues that could stymie EV adoption.
Also, OEMs should employ new and tailored tactics such as,
Targeted digital advertising 
Contact and educate potential electric vehicle buyers. 
reach scale fast and build a network of EV champions for each OEM brand.
It will be vital to focus on locations and consumer categories that are actively exploring EVs.
#2. Help to Shape The Charging Environment
Arrive early to ensure a smooth charging experience. OEMs should build and manage networks of top ecosystem partners as rapidly as feasible to construct end-to-end charging systems with single access points at a reasonable cost to consumers. OEMs should engage closely with major ecosystem partners to integrate the various charging choices (home, public, and dealer) into the existing system and app landscape in order to build such infrastructure at scale.
First, OEMs could make it easier to charge at home by integrating a cobranded wall box with the EV and including a dealer margin to increase sales. Ford, for example, provides home-charging installations. OEMs might form worldwide alliances to build a public charging solution with a sufficient network of both regular and fast chargers to answer one of the most common consumer complaints. Retailers, workplaces, and residential buildings would be allowed to install charging stations as a result of these collaborations, which include mobility service providers (MSPs) and governments.
Finally, OEMs should secure access to the data collected while charging and utilise it to earn revenue in the future, as well as build smart charging solutions like Renault's Z.E. Smart Charge app.
#3. Make a Profit From the Life Cycle
Don't only sell automobiles be there throughout the process. After selling a new vehicle, the OEMs make around €100 per year in profit (about 1 cent per kilometer driven) under the present EV GTM strategy(After-sales revenue is not included in this profit). Despite attempts to lower the cost of manufacturing electric vehicles, this profit will only rise significantly over the next five to ten years. To attain sustainable margins, OEMs and dealers must explore alternative income sources throughout the product life cycle.
OEMs can, for example, provide on-demand services and features to customers after the purchase, as Tesla does with AutoPilot. Performance and battery-enhancing software, advanced driver-assistance systems, and services like BMW ConnectedDrive, which provides remote services, concierge service, and on-street parking information, among other perks, are examples of such features. BMW, for example, provides four ConnectedDrive options ranging in price from €69 to €279 a year. BMW is able to boost the total profitability of its EVs because of the high-profit margins on those services.
OEMs have the ability to make money from customer and vehicle data, either on their own or with the help of third-party data aggregators. These data might be utilized to meet a variety of connected car use cases, such as providing tailored services or third-party marketing. According to analysis, data revenues might produce around €50 per car each year.
#5. Perfect Your Omnichannel Strategy
Make your internet channel an "El Dorado" of information for EV prospects who want to learn more about these vehicles and are up to 50% more interested in buying automobiles online than regular consumers. OEMs should spend heavily on their digital presence in order to give quick access to information regarding essential consumer problems. For example, OEMs may include conversations on their websites about customers' top EV pain points. They might also lessen the complexity and risk of purchase by offering easy, worry-free setup and ownership choices, such as subscription models with on-demand capabilities that allow for even more personalization.
It's also crucial to provide smooth online-offline connectivity between digital touchpoints and dealers. For starters, it aids dealers in identifying potential EV buyers. Online channels will play an increasingly important role in generating leads, given their pivotal position throughout the information phase. 
Several OEMs have demonstrated that hyperlocal marketing and creative online-offline integration (for example, Polestar) may considerably enhance walk-in rates. With the purpose of increasing brand loyalty, NIO has gone a step further and created a second level in its flagship stores devoted to its clients and their friends. Users may also use the app to book services with a single click, exchange material with other NIO customers, and receive prizes by actively participating in the community.
Since more than half of potential EV buyers are eager to buy a car online, OEMs should follow Tesla's lead and begin testing online sales techniques to create a lean, cost-effective retail channel with direct contact with customers.
#6. Improve Customer Centricity & Preparedness After The Sale
Learn how to bring your after-sales operations into the 21st century. EVs require less after-sales servicing and have drastically different maintenance requirements than ICE cars. They also need highly trained technicians who are familiar with battery and high-voltage technologies. OEMs should consequently provide EV-specific training programs, such as battery diagnostics, for their dealer networks' personnel. It will also be crucial to guarantee that electric vehicle-related components and accessories, such as battery leak detectors, are readily available. 
Volkswagen intends to build a new battery warehouse to consolidate its inventory and enable quick delivery to its dealers. While demand is still modest, these facilities might be shared by numerous dealerships.
OEMs and dealers should develop EV-specific service and maintenance programs as well. The software in electric vehicles will be complicated and proprietary. Many consumers would rely on the dealer networks associated with their vehicles for after-sales servicing, which might partially compensate for decreased profitability in the general EV after-sales and parts market.
OEMs might potentially establish EV-specific offers to reassure customers by partnering with service providers to,
Provide additional battery-related assistance (such as recharging services).
Long-distance replacement automobiles or unique warranty offers, such as a battery-care package (similar to AppleCare), which Volkswagen already aims to provide etc.
Finally, OEMs might provide cutting-edge after-sales services (such as parts-exchange reminders and software upgrades) that are constantly accessible and can be delivered in part over the air. Such services have the potential to greatly enhance the client experience. Tesla has already made them available.
#7. Change The company Strategy to Attain Scale Profitability
Profit from the unprofitable. However, due to higher production costs, lower after-sales revenues, continuing uncertainty about battery reuse and remarketing, and the significant investment required for charging infrastructure, EVs are likely to remain significantly less profitable than traditional cars for the foreseeable future. 
Additional income streams from on-demand services and features, as well as data and billing, are unlikely to be enough to offset these cost constraints, therefore the present GTM model will need to change further. Because people are increasingly researching and purchasing automobiles online, a new one will necessitate stronger online-offline integration, which will lower costs across the physical retail network.
Conclusion
To make the business more profitable and increase the sales volume, OEMs could employ leaner, more customer-centric retail models, such as urban flagship shops and experience centers. They may assure service quality by introducing innovative after-sales concepts. OEMs might potentially build massive service facilities on the outskirts of cities to pool demand among dealerships.
OEMs should shift their sales strategy from wholesale to retail in part by improving their capacity to create high-quality leads and putting in more effort to do so. For some locations or services, they should also migrate to direct-to-consumer sales methods (such as subscriptions). Dealer margins are lowered under a direct approach, while OEMs have greater direct access to customers.
The companies should undertake pilots to test and analyze a range of business models before scaling up any modifications. Several OEMs have previously done such tests (for example, Mercedes in Sweden and Toyota in New Zealand). They will use the knowledge they gather to help the whole sector avoid implementation issues including inadequate pricing, failing stock management, and ambiguous marketing obligations.