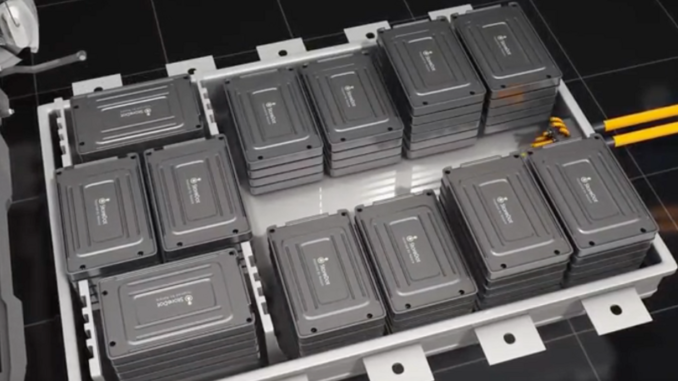 With 5-Minute charging, now you can charge your electric vehicle just like refuelling your gasoline car.
The wait is finally over !!!
Range anxiety is one of the biggest hurdles that electric vehicles had to overcome to achieve parity. The recent developments in the field are exciting in this regard.
StoreDot an Israeli start-up and a pioneer in fast-charging batteries has developed a Lithium-Ion battery (They name it "FlashBattery") that can be fully charged in just 5 minutes.
"The number one barrier to the adoption of electric vehicles is no longer cost, it is range anxiety. You're either afraid that you're going to get stuck on the highway or you're going to need to sit in a charging station for two hours. But if the experience of the driver is exactly like fuelling [a petrol car], this whole anxiety goes away."

Doren Myersdorf, CEO of StoreDot
Electric vehicles struggled with range anxiety and a hefty price tag at the beginning of the 21st century. Gasoline cars were superior in both parameters. Electric cars became more and more refined and advanced.
They started a revolution in the Automotive industry.
The recent development will strengthen the ongoing EV revolution to an even greater extent.
5-Minute Charging And The Technology Behind
According to StoreDot, the company follows a holistic approach in formulating its products. Advanced tools such as machine learning and artificial intelligence are also used to develop the battery.
Graphite serves as one electrode in existing Li-ion batteries, where lithium ions are pushed to store charge. However, when these are rapidly charged, the ions become clogged and can convert to metal, short-circuiting the battery.
The StoreDot battery uses semiconductor nanoparticles instead of graphite to allow ions to move through more rapidly and readily. Currently, these nanoparticles are made of germanium. The company plans to employ less expensive silicon. The Silicon prototypes are expected to be ready by the end of this year.
Fast Charging: Powered By The Giants
There have been fast charging prototypes being tested and launched in the past. The StoreDot's 5-Minute charging stands apart because of few reasons.
Reasons why StartDot's fast-charging battery is promising,
There are thousands of prototypes already being tested in real-world situations.
The battery is manufactured in production lines, not in laboratories.
It is still a LithiUM-Ion battery but enhanced with few powerful modifications in design and materials.
Industry giants such as Daimler, British Petroleum and Samsung are investing heavily in the company.
Aside from that, StoreDot is developing a second generation of batteries that will be cheaper. The company claims that the design process for new batteries presently takes four to five years.
Fast Charging Battery Requires Fast Charging Stations
The charging stations and grids powering the electric cars need an upgrade now. This is why StoreDot is collaborating with BP. The petroleum giant has 18,200 fuel-charging stations, and unless they repurpose them for charging, all of those stations would be outdated in ten years.
The company has been keen on selecting its collaborators. All the companies involved in StoreDot has the potential to leverage the output from the start-up.
Other Important Developments
Hundreds of firms are working on fast-charging batteries throughout the world. Tesla, Enevate, and Sila Nanotechnologies are using silicon electrodes for making fast-charging batteries. Others, such as Echion employs niobium oxide microparticles, and are experimenting with other chemicals.
EC Power has developed a technology for fast charging. The technology will gradually raise the temperature of the battery to 60 degrees Celsius. This will allow the lithium ions to flow quicker while preventing the battery from being damaged by heat. The firm claimes that, the technique enabled a complete charge in just ten minutes.
"Finally we are achieving parity with gasoline vehicles in both cost and convenience. We have the technology for $25,000 electric cars that race like luxury sports cars, they will have 10-minute rechargeability and are safer than any currently on the market."

-Prof Chao Yang Wang, founder of EC Power
Conclusion
The technology developments in the electric vehicle sector are not going to seize. The advancements in the field are going to quadruple in the coming years. The company StoreDot alone has 57 granted and 45 pending patents. This is true in the case of Tesla and other players on the field.
The future is electric and the only way to thrive is to bring time to time innovations and refinements to the models and systems.
The Automakers are segmenting and focusing on specific target groups(Luxury, sports, economy etc). This segmentation can address a single group effectively and make profits without much risk.
The stratification can be reduced greatly as new batteries and related technologies emerge. We will be able to afford a nice and powerful electric car without having to spend a boatload of money.
You may also like