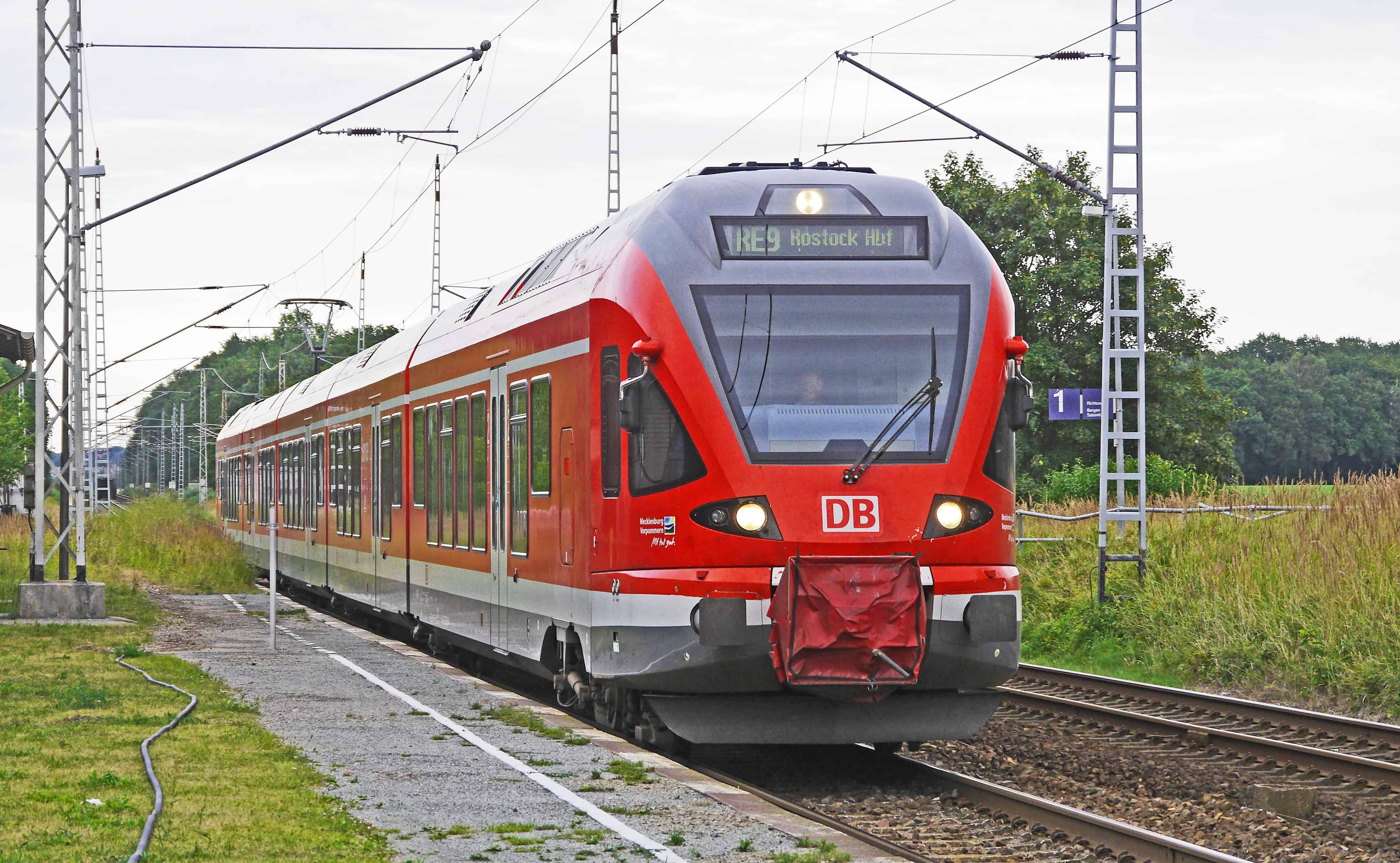 Braking is a common term in the automotive industry. When a vehicle arrives in the market one of the specifications would be the type of braking. Drum and Disk brakes are common braking systems in conventional vehicles. The electric vehicle has an important role in popularizing the regenerative braking system. Let's see what does Regenerative braking mean? How regenerative braking work and what are its effects on the vehicle.
How a vehicle gets stopped?
Newton first law of motion says that an object continues in its state of rest or uniform motion unless an external force acts on it.
To stop a moving vehicle which holds kinetic energy, an external force has to act.
The force that acts on while braking of vehicle in a conventional braking system is the frictional force. When brakes apply on a moving vehicle kinetic energy gets converted to heat energy in brake drum and vehicle stops.
A vehicle moves a little before it stops even though we apply the brake. Do you know why vehicle doesn't stop instantaneously when brake applies? It's another topic of discussion.
What is Regenerative Braking?
Regenerative braking is a kind of braking in which the energy is being stored in an energy storage system when vehicle brakes and decelerates. Regenerative braking primarily aims electric vehicles due to easiness of implementation.
Electric machine in an Electric Vehicle acts as a generator during braking, convert kinetic energy to electric energy and stores in a battery. Energy source of an EV is battery. Energy that has been recuperated can be used for accelerating of vehicle. Hence energy that would have been lost gets saved and reused by regenerative braking.
Read An old post on regenerative braking by Tesla motors
How regenerative braking work?
AC induction motors and PMSMs are common in an electric car nowadays. Development of power electronics controllers simplified motor speed control. An inverter converts DC stored in a battery to 3 phase AC and drives the motor of an electric car.
IGBTs and their gate pulses control the voltage and current output of an inverter. Surprisingly the inverter not only converts DC to AC but also it transfers 3 phase power from the motor to battery converting to DC. It happens with proper control of gate pulses of the converter circuit. We would rather name the converter as a bidirectional power converter.
How regenerative braking work?
When the driver presses the actuator pedal of an electric car, torque demand happens and based on the torque demand vehicle control unit calculates the required current and voltage signals to the motor.
In addition to actuator pedal input, brake pedal input also used by vehicle controller to decide if the torque request is negative or positive. Braking demands negative torque and acceleration demands positive torque. Then assessing all other constraints electric vehicle tries to impose regenerative braking.
Once the decision is taken gate pulses to the converter circuits get controlled in such a way that to transfer energy from the motor to the battery.
In case the electric machine is a dc parallel motor bidirectional dc-dc converter would help to recuperate energy. (Energy recuperation is another word used for regenerative braking).
Advantages of Regenerative Braking
First of all regenerative braking saves the energy that would have been lost as heat in friction braking. Range of an electric vehicle really matter and an additional distance could be traveled with the energy from regenerative braking. So a pure electric vehicle range can be extended by 10-15% on normal road trips. This also depends on the driving cycle, terrain, etc.
A maximum of 32% recuperation happened in an electric car when it climbed a hill and came back.
A combination of friction brake and regenerative brake helps extended life of components. Combined use reduces wear and tear of mechanical components in the braking system up to an extent.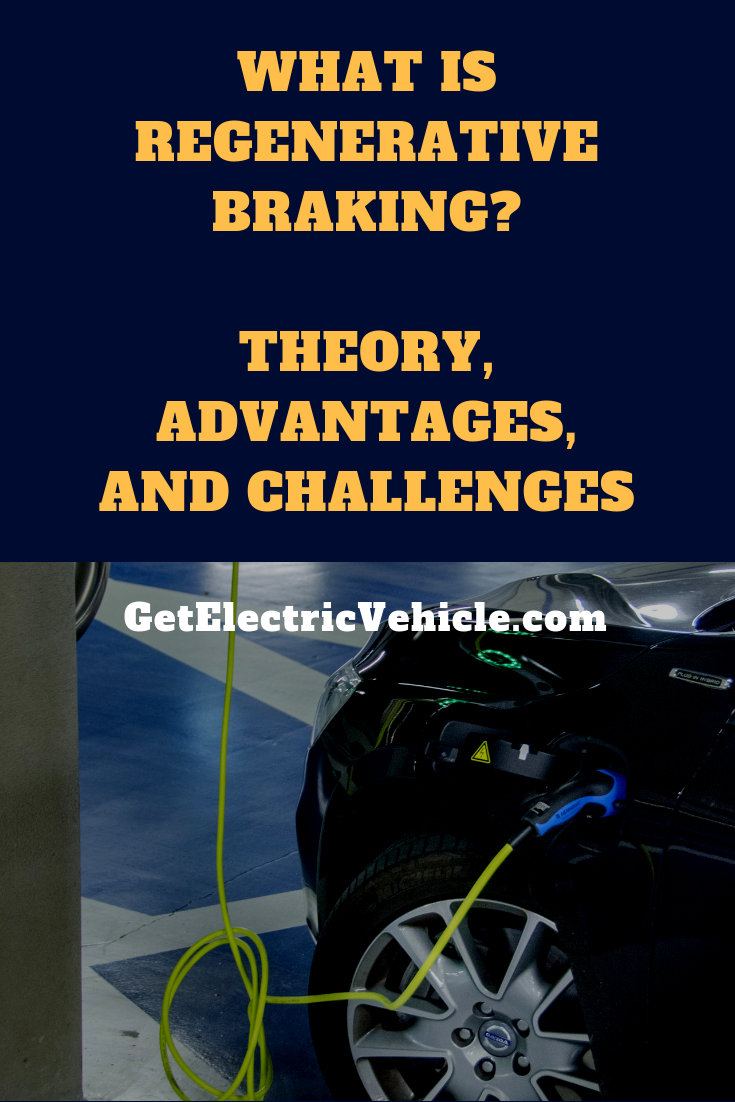 Challenges in Regenerative Braking
An electric vehicle is equipped with friction braking in general. Unfortunately, regenerative braking cannot come alone in EVs. The reason behind is that it is not always possible to apply regenerative braking in an EV effectively.
State of Charge (SOC) of Battery, speed of the vehicle, amount of pressure applied on the brake pedal, etc. affect the effectiveness of regenerative braking. Sometimes it's forced to prefer friction braking to stop the vehicle.

An electric vehicle with a fully charged battery cannot be used for regenerative braking. Obviously, the battery can't accept more charge. At that time the braking should be frictional. If any situation when the battery can't accept the charge, frictional braking override regenerative braking.
Please read more about Electric Vehicle battery here
Life of battery is an important concern in Electric Cars. Customers would always prefer a long life for battery since replacement is a costly process. Frequent charge-discharge cycles drastically reduce battery life.
The sad part is that regenerative braking adds more charge-discharge cycles to a battery and reduces the life of the battery.
A battery cannot accept a large amount of energy that generated when vehicle brakes and there are methods that combine ultracapacitor and battery together to overcome the drawback.
Speed of the vehicle matters in regenerative braking. Assume the vehicle travels at very low speed and in that condition the efficiency of regenerative braking would be much low. Taping energy at low speed affects driver comfort as well.
Start-stop mode of driving, especially the city traffic is the most preferable and effective region of regenerative braking.
Where would Regenerative Braking be effective?
As explained in previous section regenerative braking cannot be applied in all situations and vehicles. Electric truck, electric train, electric car, etc. would be the best choices for the application of regenerative braking. Their large momentum makes it easier to harvest energy during braking.
It's not that effective in small electric vehicles. Weight of the vehicle is a factor which affects the energy recuperation. For example, electric scooter and bikes can not provide enough energy back to battery during braking.
A few electric scooters come with the option of energy recuperation as an additional feature to attract customers. How effective they are, we are not quite sure about.
Conclusion
We have discussed how regenerative braking work. Regenerative braking is a type of braking in which the energy that would have dissipated as heat in friction braking is stored in an energy storage system.
Electric machines convert the kinetic energy to electrical energy and store in the battery of an electric vehicle with regenerative capability. Effectiveness of the regenerative braking system is affected by many factors.
What do you think about regenerative braking? Does it seem interesting?
You might also like