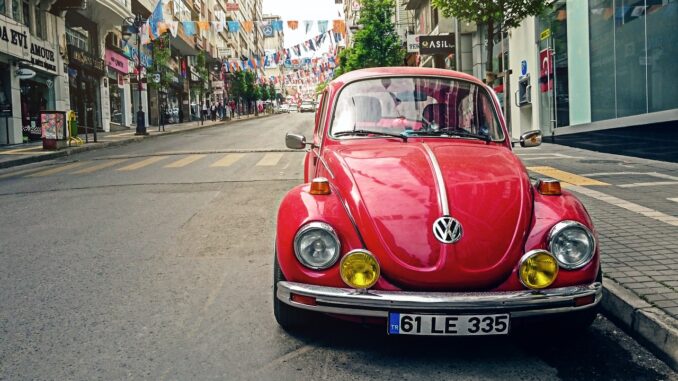 Volkswagen and Mahindra & Mahindra have revealed that VW's MEB electric components would be used in Mahindra's "Born Electric Platform."
On May 18th, the companies inked a collaboration deal that the two companies will now assess the scope of their partnership. The companies' shared goal for the collaboration is to grow the electric car market and accelerate the electrification of the Indian automotive sector.
Assessing The Scope
The Indian company Mahindra & Mahindra planning to use MEB electric components on its Born Electric Platform. MEB electric components by Volkswagen are being designed as an open vehicle architecture. As a result, OEMs may swiftly develop their line of electric vehicles. Mahindra, as far as we know, wants to develop its electric vehicle platform, which might be very similar to Volkswagen's MEB platform. 
Mahindra's "Born Electric Platform", according to the news announcement, might include critical MEB components such as electric motors, battery system components, and even battery cells. The company is most likely searching for an advanced solution as a quick way to introduce competitive electric cars, but it also wants to develop as much as possible in-house and secure local manufacture (this is especially important for the Indian government). 
Volkswagen, on the other hand, is seeking a customer for its technologies as well as a foothold in the lucrative Indian market which is currently assessed at 3 million vehicles per year with a potential for five million per year by 2030. The discussions will go on through the end of 2022, with a possible formal agreement.
VW's MEB Platform
Volkswagen's Modular Electric Drive Matrix (MEB) is a platform which is used to manufacture Volkswagen models in various classes. The platform is used to make fully electric cars with ranges of up to 500 kilometres and beyond. According to Volkswagen, the MEB's architecture will profoundly alter electric vehicles and automobiles in general. The Modular Electric Toolkit has been created specifically for electric automobiles, removing all of the baggage from the fossil era. This results in significant modifications to the exterior, interior, packaging, and powertrain characteristics of Volkswagen's electric cars.
A few of the advantages of MEB are,
The cost-intensive production of EVs becomes more favourable for all suppliers because high quantities can be achieved with common and multiple uses of the MEB.
The shared MEB platform contributes to meeting the Paris climate change agreement.
The MEB offers more space for e-mobility and the vehicles of the future in a smaller or comparable area.
The MEB enables a large model variety in e-mobility and at the same time maintains the unique selling point of each brand.
The MEB will enable competitive vehicles to be placed on the market despite small quantities.
The MEB enables individual battery systems – depending on the target group of the vehicle.
The MEB electric platform is an open vehicle platform that can accommodate a wide range of cars. It's already in use by many Volkswagen Group brands (Volkswagen, Audi, Skoda, and SEAT/Cupra), and Ford will shortly utilise it in two all-electric cars in Europe (out of 9 BEVs in Europe by 2024).
"We are very pleased to have Volkswagen, a significant global investor in the electric mobility space, as a strategic partner in achieving our ambitious Born Electric Vison. The complementarity of their extensive technology, innovation, and vertical integration in supply chains, will provide a framework to develop our next-gen "Born Electric Platform", to be revealed soon in Oxfordshire UK. Our teams across India, UK and Detroit are passionately creating a breath-taking future."
 -Rajesh Jejurikar, Executive Director, Auto and Farm Sectors, Mahindra & Mahindra Ltd.
Conclusion
dia is currently one of the top five automotive markets globally, selling over three million automobiles each year. According to current projections, the market will grow to almost five million vehicles by 2030. Currently, petrol and diesel vehicles dominate the market, but at the 2021 Climate Summit in Glasgow, India committed to solely registering emission-free passenger cars and vans from 2035 forward. In the following years, an acceleration in the electrification of the passenger automobile area is projected to occur.
Thus shaking hands with a European giant like Volkswagen can save a lot of time and hassles for an Indian company like Mahindra by eliminating millions in research, development and testing.