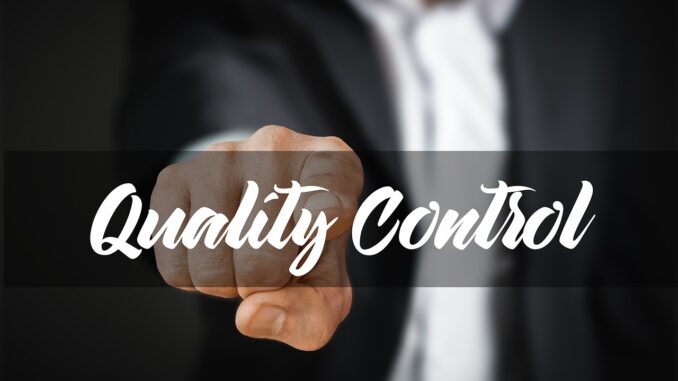 In India, the adoption of electric vehicles by the general public is still in its early stages, but the number of EV-related fire incidents that have occurred recently is causing serious alarm among the general public and the government. In light of this, the Indian government recently served EV manufacturers with a show-cause notice regarding the EV fires across the country. Furthermore, it has been reported that the government is preparing to introduce a new standard operating procedure (SOP) on battery certification.
How Does It Work?
The certification will guarantee battery quality and assist EV manufacturers in producing more superior and secure products. According to a report from BGR India that cites an internal source, the Indian government is putting together a committee to draft new regulations and standard procedures to test and certify EV batteries. Experts from famous institutions like the Indian Institute of Science in Bangalore, the Naval Science and Technological Laboratory in Andhra Pradesh, and the Indian Institute of Technology in Madras are expected to be on the committee.
"The committee will suggest ways to ensure the right quality of the product. They have to come up with a Standard Operating Procedure (SOP) for testing and validation of key components and formulate a certification standard for the battery used in EVs," said a top government official. The committee has to submit its report by the middle of this month, added the official.
According to reports, the group of experts will create the SOP for battery certification that will test and confirm the battery components. Besides this information, nothing regarding the committee or the members was included in the report. Long story short, The government will establish a certification center where all EV manufacturers must send their battery samples to get certified before they can use them following all regulations.
EV Fires Across The Country
In the recent past, there have been numerous instances of automobiles catching fire in the electric two-wheeler market. Following several different fire occurrences, manufacturers of electric two-wheelers including Ola Electric, Okinawa Autotech, and PureEV had to recall their scooters. Manufacturing flaws, external damage, or deployment errors in the battery management system are a few potential causes of the fire that could make these batteries a fire hazard. In certain instances, poor charging may have contributed to the fire.
The Defence Research and Development Organisation (DRDO) has revealed that EV makers like Okinawa Autotech, Pure EV, Jitendra Electric Vehicles, Ola Electric, and Boom Motors are using "lower-grade materials to cut costs" and this could be a big reason for EVs fire incidents across the country.
The first significant incident of a passenger vehicle catching fire in India is thought to have occurred last month when a Tata Nexon EV caught fire in Maharashtra. Nexon is the nation's best-selling. According to a statement from Tata Motors, there are 30,000 Nexon EVs on the road, and they have together traveled more than 100 million kilometers across the nation in just under 4 years.
A different team was called to look into the incident's circumstances and recommend preventative measures. This committee included representatives from the Centre for Fire Explosive and Environment Safety, the Indian Institute of Science, and the Naval Science & Technological Laboratory. The official stated that, based on a preliminary assessment, they have contacted vehicle makers and are seeking responses, even though the cause of the incident is still being investigated.
Now let us look into a few common reasons and preventive measures for EV fire.
Common Reasons For EV Fire
While it may be simple to blame the EV fires on rising temperatures, experts advise examining the way a lithium-ion (Li-ion) battery is constructed. Li-ion batteries, which are frequently regarded as efficient and lightweight, power EVs. Though, they also present a fire risk, 
"Common myths like Indian summers and inadequate thermal management being the cause of (fire breakouts) are untrue. According to Exponent Energy, a startup in the EV industry, the recent fires you've seen are the result of thermal runaway. According to Exponent Energy, li-ion batteries must heat to a hundred degrees before experiencing a thermal runaway occurrence.
"Most modern batteries automatically switch off around 45-55°C. And even if these thermal-based safety precautions don't kick in, you won't see a thermal runaway (fire) because batteries cannot heat themselves by a few hundred degrees celsius under normal operations," the blog said.
"99% of battery fires are due to short circuits leading to uncontrolled current. This is the only scenario in which cells heat themselves beyond 100°C," a blog post by the company added. 
Poor cell quality, poor battery design, and a subpar battery management system, where cells are not effectively controlled with the appropriate software intelligence, have all been suggested as causes of short circuits.
How You Can Minimise The Risk of EV Fires
Here are a few tips to eliminate the chances of EV fires.
Avoid charging the EV battery right away after the vehicle has stopped operating since the li-ion cells inside the battery continue to heat up for a while. Put the battery on charge after allowing it to cool down.
Only use the battery and charging cord that is specifically intended for the vehicle. Damage to the electric vehicle may arise from using a local battery because it is less expensive.
If the battery is detachable, keep it in regions with good ventilation and keep it out of the sun and hot cars. Make sure to purchase replacement batteries and chargers that are compatible with the originals and are from a reputable supplier or manufacturer.
Before using your battery, check it occasionally for damage. If you find any damage, stop using it and notify the manufacturer. Avoid using the battery if it is too hot or displays any damage.
Important Mission For The Government
The government is concentrating on encouraging owners of passenger vehicles to switch from internal combustion engine vehicles to electric vehicles to lower its overall crude import expense and bring down pollution. The transition has been partially successful for the government, thanks in part to high fuel prices and the introduction of reasonably priced EVs by manufacturers like Tata Motors, MG, and Hyundai. 
Maruti Suzuki, the biggest automaker in the nation, hasn't yet put an EV on the market, but it is collaborating with Toyota to build a battery EV in India. The company has also stated that it will cease producing all-petrol vehicles within the next ten years and may equip them with hybrid powertrains in the interim.
Conclusion
EV batteries are not inherently dangerous and all the technologies have a certain degree of volatility. The EV fires caused in India as we discussed earlier are mainly due to short circuits.
Ather Energy's founder, Tarun Mehta, told the Indian Express that manufacturers do not devote enough time to product design and that government-mandated testing standards might not be sufficient to effectively simulate all real-life scenarios.
Thus introducing a stringent and comprehensive SoP for EV battery certification will surely benefit the customer because he will be assured to get the best performance.