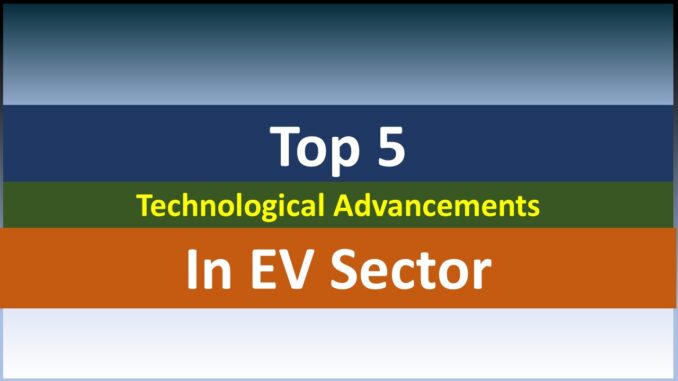 The history of electric vehicle dates back to 1800s when the man wanted to get rid of the animal-powered karts they thought electric vehicles as the best alternative with great potential back in those days one-third of the vehicle on the road was an electric car.
But it all changed when Henry Ford introduced his Model T in the year 1912 which was more reliable, efficient and affordable than any other car in the market during those days and soon after the electric cars became absolute and in the 1970s onwards they were used to move stuff around in manufacturing plants or to perform other trivial functions like distribution of dairy products etc.
For the past few years, governments all over the world have identified the impact that electric vehicles could have on the environment led to a widespread Renaissance in the electric vehicle industry. Some might say that Tesla was the face shifter of electric vehicles and it's true as well since they changed the way we used to look at electric cars.
Tesla became the new face of electric cars because,
They proved that electric cars could be fast.
Tesla focused on the experience the driver gets from the car.
The company could develop a reliable and high-performance powertrain.
They came up with efficient safe, high capacity batteries.
When we have a closer look at the reason for Tesla's success it is majorly contributed by the technological advancement they brought into their cars.
Now being witnessed the revolution and inspired by the success companies all around the world is investing boatload of money and resources into the development of new technologies in the electric vehicle sector.
In this article, we are going to look into a few of the promising developments in the Electric vehicle industry.
#1. Better Battery
The battery has a pivotal role in making a model successful or not. The better the battery the better the performance and range of the vehicle. Currently, lithium-ion batteries are being used to power the car. Unsurprisingly, one-third of the price of an electric car goes to batteries.
Some of the recent developments in electric vehicle batteries are,
There have been steady advancements in cell chemistry over the years like anode and cathode materials, higher-yield fabrication processes etc.
Economies of scale could result in an annual cost reduction of about 6-8 percentage for each battery.
There are some interesting advances in the works for other lithium-ion alternatives. 
Like, Microcapacitors, miniaturised solid oxide fuel cells, graphene polymer, aluminium-graphite, and gold nanowire technology.
Along with sodium-based alternatives, could soon supplant the seemingly obsolete lithium-ion battery.
#2. Improvement in charging technology
Having a good infrastructure for recharging electric cars very important to increase electric vehicle mobility globally. Thus governments electric car manufactures and other companies and startups are working on the same. There will be well established charging station network in the world in a few years.
The expected outcome of the improvement in the charging technology will result in,
Electric vehicle manufacturers would need to increase the number of fast-charging stations available around the world.
With their global rollout of supercharging stations, some companies, such as Tesla, have already made significant progress in this field.
The major players might gather together and establish charging stations for their cars.
The increase in the availability of charging stations might result in the reduction of the charging cost.
#3. Autonomous vehicles
In one of our earlier posts, we have dealt with autonomous vehicles in great detail. By far electric cars are the best suited for autonomous vehicles due to the certain characteristics and advantages electric cars have over conventional gasoline cars.
Some of the developments on autonomous vehicles are,
Vehicles that comply with SAE's high-automation level-4 classification are likely to appear in the next five years.
These vehicles will be equipped with automated-driving systems capable of handling all aspects of complex mode-specificity AVs.
Many electric vehicle manufacturers have also made significant advancements in autonomous driving.
Tesla, Toyota, Peugeot, and a slew of other automakers are working feverishly to make this a possibility for the vast majority of car owners in the near future.
Last year, Volvo and Baidu announced a collaboration to build large-scale autonomous driving in China.
#4. Solar cars
Solar-powered cars are another fascinating engineering development to keep an eye on. Many companies are already working to make solar cars a possibility in the near future.
This could be a game-changer for the EV industry by allowing the car's battery to be charged when driving.
Few distinguishing characteristics of solar cars are,
Solar cars are electric vehicles that turn sunlight into electricity using photovoltaic cells. 
Solar cars can store some solar energy in batteries and operate smoothly at night or when there is no direct sunlight.
 Solar-powered vehicles, when used on a wide scale, help to reduce both environmental and noise emissions.
According to some figures, the global demand for solar-powered electric vehicles could be worth $1 billion if it is realised.
#5. Electric planes and Yachts
We are getting electrified !! almost all our energy needs have been met by electric energy now our roads are getting electrified but what about the sky and ocean well there are also changes happening. Though it will take time to have a commercial electric airliner aboard, there is a significant amount of progress in the development of electric planes.
Due to the huge amount of pollution and governments pressurizing them to be more cleaner cargo industry is also searching for ways to adapt electric technology.
Some of the electrifying attempts in the airline and cargo industry are,
Some major operators, space agencies such as NASA, suppliers, and new startups have already started the process. [Watch this video about NASA Maxwell X-57] 
Electric jets could be a possibility by 2030, according to EasyJet.
A private charter plane called Alice has been introduced by Eviation Aircrafts.
This could fly 200 USD per hour where a normal jet could cost 600 USD and it has a production cost is around 4 Million USD.
Another similar project is E-Fan X by Airbus, Rolls-Royce, and Siemens.
E-Fan X is a hybrid aircraft.
Electrifying developments are being made in electric vehicle technology and it is going to increase with time because as you know, The Future Is Electric. The technology which is being developed supports each other and they all have the same purpose that is to have a cleaner environment and to make our Electric car experience even better and thrilling.
Don't forget to share this post with your friends and follow us on Facebook, LinkedIn, Twitter, Instagram, and YouTube!