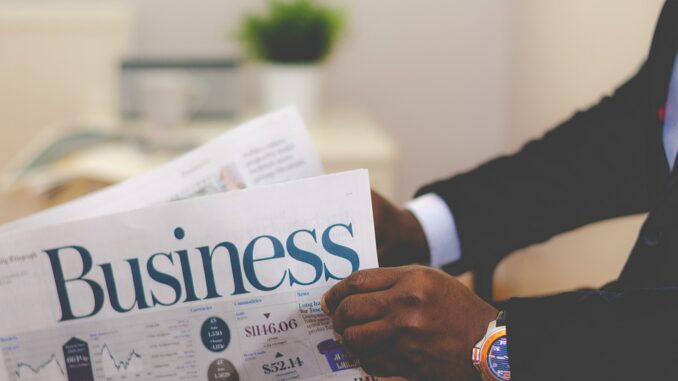 We have been talking about electric vehicles for a while. You shall find the importance of electric vehicles, advantages, disadvantages, other technical aspects, electric vehicle reviews, project ideas, and more here on this blog. Today we are going to discuss a set of new business opportunities that evolve as e-mobility grows.
The automotive industry comprises a wide range of companies and organizations involved in the design, development, manufacturing, marketing, and selling of motor vehicles. It is one of the world's largest industries by revenue. Electric vehicles are relatively new in the field even though they were developed first.
As soon as the series production of EVs started it opened up doors for several new business opportunities.
Electric Vehicle Related Business Opportunities
These business ideas are categorized into a few groups and each one is detailed below.
Manufacturing
Infrastructure
Software Development
Training and Skill Development
Retrofitting
Fleet operation
Dealership and Franchise
Maintenance and Repair
Now, let's check out each of these categories in details.
Before starting these business, I highly recommend you to brainstorm, do detailed feasibility sturdies, market research, etc. to be successful. if you are very new in this field, please get help from business advisors as well before starting the business.
Here we are presenting a few ideas and successful examples that help you out to get an idea about electric vehicle-related business opportunities.
#1 Manufacturing
As electric mobility gains momentum, the manufacturing industry also grows. We have classified the manufacturing business into four main categories. They are electric vehicle manufacturing, EV battery manufacturing, powertrain components manufacturing, electric vehicle supply equipment manufacturing.
#1.1 Electric Vehicle Manufacturing
Start and establish an automobile manufacturing business has been an expensive and complicated process for a while. Especially when the internal combustion engine vehicles rule the market. The necessity of research facilities, complex power train components, well-established brands, competition, etc. made automotive manufacturing inaccessible to the newcomers.
As the electric vehicle industry gains momentum, it is pretty easy for new players to enter the EV manufacturing business. You can see that Tesla was an early bird in the EV manufacturing business and now became a well-established brand.
Electric two-wheelers, rickshaws, cars, etc. are a few examples of EVs that can be manufactured. The following are a few electric vehicle manufacturing startups.
Jezza Motors – E-Rickshaw manufacturer
Ather Energy – Electric Scooter manufacturer
Strom Motors – Electric Car manufacturer
There is still room for EV manufacturing startups. If you can manufacture high-quality premium electric vehicles for an affordable price, you may succeed in the market.
Electrification helps out in developing some interesting vehicles that attract people. For example, there is a pedal-powered hybrid electric motorcycle developed by E-Rockit. The electric car from Strom Motors, the Strom R3 is a three-wheel electric car.
See, there are a lot of innovations happens in the electric vehicle industry. Read more about them and start an awesome successful business.
#1.2 Electric Vehicle Battery Manufacturing
Batteries are one of the most important components of an electric vehicle. Since there are start-ups for EV manufacturing, it demands batteries for the vehicles. The EV manufacturing units usually import most of the components and assemble them together in the factory.
The batteries specifically for EVs can be manufactured and sold to the EV manufacturing units. There would be demand for the batteries when it is time to replace the batteries in electric two and three-wheelers.
Eg.
#1.3 Electric Vehicle Powertrain Manufacturing
A power train is a group of components in a vehicle, that generate power and deliver to the surface where the vehicle travels. The increasing number of electric vehicles opens the door for the electric vehicle powertrain manufacturing business. As we mentioned before the EV manufacturing units import components from other manufactures for various reasons, For example in the case of the battery, they don't want to spend a lot for research, development of the technology, and manufacturing the batteries in-house.
Here you have the scope to start business in the development of the following components
Inverter
Motor
Transmission
Wheels
etc.
The company need not have to manufacture only one of these components. A combination of motor inverter, transmission and wheels, etc. can be developed.
Elecnovo is company which manufactures motors and electronic controllers for electric vehicles.
#1.4 Electric Vehicle Supply Equipment manufacturing
The EVSE or electric vehicle chargers are necessary for electric vehicles to charge from the power socket. There is a business opportunity to manufacture electric vehicle chargers. Here we mainly consider the level 2 charger for electric vehicles. Along with electric cars. some manufacturers provide level 2 chargers as well. You can see that there are third-party suppliers for charging equipment.
The increased number of electric vehicles opens opportunities for charger manufacturing. Exicom power solutions is an example for EVSE manufactures.
#2 Infrastructure
Infrastructure development is highly necessary for electric vehicle-wide adoption. We consider the charging station as one of the main infrastructures necessary in the electric vehicle industry. There are opportunities to develop charging stations across the country and it is a delicensed activity in India.
That is no specific license is necessary to run a charging station in India provided that you follow the regulations of the local authorities such as the power utility. It is planned to set up charging stations in every 25 km on highways within a few years.
We have video about setting up the charging stations here. You may watch this.
It is highly necessary to have charging stations in malls. cinemas, parking lots, restaurants, etc. Check out the possibilities to start a kind of charging network in an area that you find feasible. You may think about the integration of solar panels to the charging station along with the grid connection.
Eg.
#3 Software Development
How does the software development related to electric vehicles? We are going to discuss about two types of software here.
Electric Vehicle Management
Electric Vehicle Charging Network Managment
The first one is about providing features that make electric vehicles safe, secure, smart, and connected. Along with this, it has to help the vehicle in data analytics and to improve the overall experience.
The ACES (Autonomous, Connected, Electric, Shared) vehicles demands advances software solutions.
The charging network management applications are also necessary for the electric vehicle industry. If you are developing a charging station network, a smart mobile application could be helpful for managing the payments, vehicle appointments at charging stations, etc.
Software solutions are necessary for electric vehicle battery swapping stations as well.
The electric vehicle manufacturers choose to outsource the smart and connected solutions for electric vehicles to an expert software development firm. The Software as a Service (SaaS) would be mainly a B2B solution in the electric vehicle industry.
REVOS is an example for software solutions for electric vehicles.
Esmito is another example that provides a B2B solution for infrastructure management including battery swapping management.
#4 Training and Skill Development
The technological advancements in the electric vehicle industry demand more skilled persons. It is necessary to train people who work in the automotive industry and who are willing to start their careers in the electric vehicle field. The training includes hardware setup development, software development, electric vehicle design, calculation, maintenance, charging station installation, etc.
DIY Guru is an example for electric vehicle training and skillset development institute.
You can also start a training center for
Electric vehicle conversion
Electric vehicle charging station setup
Electric vehicle maintenance
Electric vehicle-related software training center
#5 Retrofitting
Many people are interested to convert their IC engine vehicles to electric vehicles and use them on the road for regular commute.
Do you know it is illegal to convert and use internal combustion engines to hybrid/electric on your own? To help you out, there are some licensed retrofitting companies here. You may consider starting a retrofitting company to convert IC engine vehicles to an all-electric or hybrid vehicle.
E-trio is an example for retrofitting company in India.
#6 Fleet Operation
Electric car rental, last-mile connectivity, electric two-wheeler for tourists, electric cargo delivery vehicles. etc. are a few examples of successful fleet operation businesses that one can start. The reduced operating cost, less maintenance, and environmentally friendly operation make electric cars the best choice for your fleets.
Here are a few examples for you
Electric scooter rental service
Electric car rental service
Electric 3-wheeler shared rides
Last mile connectivity solutions using electric scooter
I would give you a use case.
It might be a successful business if you could start an electric scooter rental service in tourist places where people are more concerned about the environment. Once you start the service and market the eco-friendly vehicles through advertisements or some other means, we can expect more customers eventually.
EVGo is a company that helps people to rent eclectic scooters for their use
#7 Dealership and Franchise
The increased electric vehicle manufacturing opens up the opportunity for dealerships and franchises. If you could start a franchise for a particular brand of electric vehicle it could be a promising business opportunity for you. Before you start, think of the possible customers and how many people would buy the product from you to make sure that it would be profitable.
It is easy to find the brands who would like to expand their business and open for a dealership opportunity.
#7.1 Online shop for electric vehicle components
You may set up an online shop for electric vehicle components along with a real shop. The products such as level 2 chargers, charging adapters, etc. can be sold there.
#7.2 Online shop for electric car reselling
It is almost sure that the electric vehicle reselling industry grows in the near future. India Energy Storage Alliance estimates that the electric vehicle industry hits around 63 lack units per annum by 2027.
I think it will not be a wise idea to start this now itself because the electric vehicle reselling is not at a good pace. But you can start this in collaboration with other businesses such as electric vehicle dealerships.
#8 Maintenance and Repair
Electric vehicle maintenance is not the same as ICE vehicle maintenance. The EV maintenance demands special expertise since the powertrain components are entirely different in an electric vehicle. Here we include battery and vehicle-related business ideas.
#8.1 Battery Scrapping
After a few yeas, the EV battery becomes unusable in the vehicle. Then that is the time to replace the battery.
The Lithium in the battery might cause water and soil pollution if not disposed of properly. A battery scrapping station can be set up to reuse the old battery parts and dispose of the waste.
The battery of EVs can be used for some other electrical storage purposes once the capacity reduces.
#8.2 EV Workshop
Electric vehicle repair and maintenance workshops can be started in a place where there are a lot of electric vehicles available on road. The drivers will visit the workshop specially designed for electric vehicles for repairing and other regular maintenance activities.
#8.3 EV Washing Service
You may set up an electric vehicle washing service along with a workshop. EV owners will prefer a washing station that is specifically designed for electric vehicles.
#9 More Ideas
Here are tow more additional ideas for you
#9.1 Portable Charging Station
If you have another EV-related business such as an electric vehicle workshop or dealership, you can set up a portable charging for electric vehicles. If a vehicle is running out of charge and far away from the charging station then a mobile charging station can go there and charge that vehicle. This can't be a successful idea if it is established alone. The reason is that the people are more concerned about the battery state of charge and find a way to charge before it goes low.
Moreover the charging stations are increasing in number day by day.
If it could be a service that connected with a dealer shop or workshop then it might help you to grow the sales of the vehicle. I'm not sure about this business. Please do a cost effectiveness analysis before launching a portable charging station business.
#9.2 Electric Vehicle Blog
Even though I could have added this in the training and skill development section, I choose to explain this here in detail. Do you have an idea about the potential of blogging as a business?
It has evolved as a multi-million business for several years and you also have space in the field. There are several ways to earn money out of blogging. If you have a blog linked to the online shop or website, you can attract more customers with great content that helps them out.
In my case, I started a blog "GetElectricVehicle.Com" a few years ago to share electric vehicle-related news, technologies, etc., and grew it to get a reasonable amount of money. People always want to know about electric vehicle technologies and they will visit your site as far as you deliver quality content.
The blog is monetized using affiliate links, contextual advertisements, online courses, and e-books. The Google search drives the lion's share of traffic to the blog. In addition to this, I use different platforms such as Facebook, LinkedIn, YouTube, Pinterest, etc. to drive traffic to the blog.
You can also try!!
Conclusion
Electric Mobility opens up a lot of business opportunities and we have discussed a few in this post. Some of them can be started singly and some can be combined with others for more viability Wish you all the best for your next electric vehicle business venture.
Do you have a lot more ideas related electric vehicles? Please let me know in comments.
Don't forget to share this post with your friends and follow us on Facebook, LinkedIn, Twitter, Instagram, and YouTube!
Key points
E-Mobility opens up new business opportunities
Manufacturing
Infrastructure
Software Development
Training and Skill Development
Retrofitting
Fleet operation
Dealership and Franchise
Maintenance and Repair
You may also like