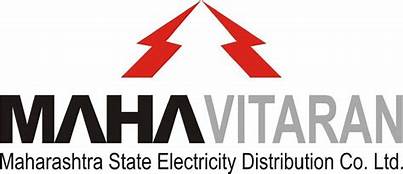 The Maharashtra State Electricity Distribution Company Limited(MSEDCL) has now offered an additional concessional rate of 4.50 rupees per unit for electric vehicle (EV) charging at off-peak times. Customers who charge electric bikes, vehicles, or any other electric vehicle between 10 p.m. and 6 a.m. will receive a discounted fee an official informed the media and public.
The state government set the charging fee for electric vehicles at Rs 5.50 per unit, which is lower than residential electricity rates. "Now there's an extra one rupee discount for individuals who load trucks late at night," the source added.
Greater Vision For A Better Future
The Mumbai Metropolitan Area (MMR) will get 18 public electric vehicle charging stations, with four in Greater Mumbai, six in Thane, four in Navi Mumbai, and four in Panvel. According to sources, seven of the charging stations are almost ready to be commissioned. Over the next two years, The plan is to install 500 charging stations near its substations in different Maharashtra neighborhoods.
MSEDCL serves 2.6 million customers across Maharashtra and will encourage the installation of electronic charging stations in housing complexes and businesses. According to a recent poll, 85% of housing complexes in Mumbai expressed interest in installing EV charging stations within their complexes.
According to officials, EV charging stations planned for state highways will be erected near MSEDCL substations to ensure an uninterrupted supply. These will be fast-charging stations that use direct current. It will take 45 minutes to an hour to completely charge a vehicle in this configuration. The power company organised a roadshow in Navi Mumbai on Tuesday with the Bureau of Energy Efficiency to promote electric vehicles like bicycles, three-wheelers, cars, and buses.
Maharashtra Charging Ahead
Maharashtra is charging ahead when it comes to EV charging stations. In 2018, the Maharashtra government decided to set up 500 EV charging stations across the state and it is being made a reality. Mumbai's first public electric vehicle charging station has been built in Dadar by the Brihanmumbai Municipal Corporation. Maharashtra Environment Minister Aaditya Thackeray inaugurated the electric vehicle charging station at the Kohinoor building's parking lot in August. The EV public charging station, which can charge up to seven electric vehicles at once, is the first of its sort in the state.
Apart from these, The Brihanmumbai Electric Supply and Transport (BEST) project of BMC aims to build up charging stations for two-wheelers, three-wheelers, and four-wheelers, as well as vans and buses, at 55 places in the city and suburbs to promote the Maharashtra government's new electric car policy.
There will be a minimum of three and a maximum of six fast-charging outlets at each of the 55 stations.  According to an official, BEST will set aside three to six parking spaces for each location to install chargers. These charges will be available 24 hours a day, seven days a week, and each parking bay will be 12 square meters in size.
Private, Public Sectors Teams Up
Tata Power has teamed up with Mumbai fuel stations to construct electric vehicle charging stations in roughly 100 places, including shopping malls and office buildings. BEST has also placed charging stations in four depots, with the public being able to use them at 23 other depots and ten bus stations.
Also, Magenta, a provider of electric vehicle solutions, will build the country's largest public EV charging station in Navi Mumbai, Maharashtra, as part of a goal to deliver 4,000 charging stations by March 2022.