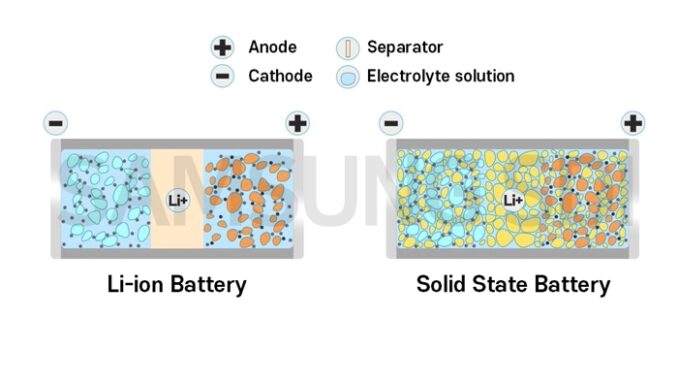 Factorial Energy, a Massachusetts-based developer of solid-state battery technology, announced cooperation with Hyundai Motor Co. and Kia Corp last week. 
Hyundai and Kia will integrate Factorial's technology into the cell, module, and system levels of future vehicles under the terms of the cooperative development agreement, which involves an undisclosed investment from the South Korean automaker.
The time frame was one glaring omission from the press statement from Hyundai announcing everything. Unlike Toyota who aims to have a solid-state battery prototype this year (or BMW in 2025), this cooperative endeavour has no specific timetable for a prototype or a full-scale production car.
FEST
In the announcement of the Hyundai deal, Factorial calls its "FEST" technology (Factorial Electrolyte System Technology) "breakthrough" because it addresses the key issues that "hinder the widespread adoption of electric vehicles by consumers: Range and Safety".
First Time For Factorial
Factorial is a company based in Woburn, Massachusetts, just outside of Boston and this is Factorial's first large automobile strategic investment. The FEST technology is based on a solid electrolyte-based system that provides for safe and reliable cell performance with high-voltage and high-capacity electrodes.
'FEST' is claimed to be safer than lithium-ion batteries and increases the range of a fully charged car by 20% to 50%. A 50% increase in the range would be a great milestone not only for Hyundai or Kia but for the whole automotive industry.
"Our partnership with Hyundai is yet another validation of our solid-state battery technology and we look forward to demonstrating its market readiness in Hyundai vehicles," Factorial Energy CEO Siyu Huang, said in a statement.
Huang co-founded the company with Alex Yu, whom she met at Cornell University while getting her PhD in chemistry. The business released the first 40 Amp-hour solid-state battery for electric vehicles in April 2021.
Huang noted at the time that consumers need to see major price and performance improvements in the underlying batteries for electric vehicles to rise beyond their current 4% market share. Factorial argues that their technology can provide those benefits in a safe and scalable manner.
Why Solid-state Batteries? 
Solid-state batteries have long held promise for automotive applications, as their capacity to store more energy than lithium-ion batteries allows them to increase vehicle range while also reducing vehicle weight, creating a virtuous cycle.
A lithium-ion battery is composed of cathode, anode, separator and electrolyte and they use liquid electrolyte solution. On the other hand, a solid-state battery uses solid electrolytes. A solid-state battery with a solid electrolyte has greater stability and safety due to its solid structure, which keeps the shape even if the electrolyte is disturbed.
The energy density of a solid-state battery is higher than that of a Li-ion battery with a liquid electrolyte solution. Because there is no chance of explosion or fire, there is no need for safety components, which saves space. Then we have more room to add more active materials to the battery, increasing its capacity.
Due to the limited number of cells required, a solid-state battery can maximise energy density per unit area. As a result, a solid-state battery is ideal for constructing a high-capacity EV battery module and pack system.
Other Investments on Solid-state Batteries
Hyundai's collaboration with Factorial isn't its only solid-state battery project. They have also invested in SolidEnergy this summer and have been a shareholder in Ionic Materials, which produces cobalt-free solid-state battery materials, since 2018.
Solid Power, a battery firm based in the United States, has raised $130 million in new capital from investors such as Ford and BMW. The company hopes to start the pilot-scale manufacture of solid-state lithium-ion batteries suited for electric vehicles early next year with this funding. Ford participated in a previous funding round in 2019, and the two companies have agreed to employ the technology in new electric vehicles due out by 2030.