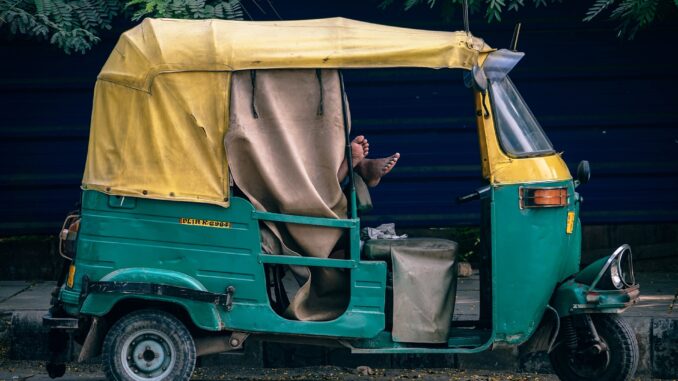 G20 Sherpa Amitabh Kant stated that India must aim for 100% electrification of two- and three-wheelers over the next four years. He believes that these sectors will lead the country's green mobility revolution. 
Amitabh Kant stated that Rs 20 lakh crore of investment is required in the construction of electric vehicle infrastructure and that several multilateral funding solutions are being studied with the World Bank for implementation.
The country's focus must be on shared, connected, and electrified transportation, Kant stated at the annual meeting of the Automotive Component Manufacturers Association of India (ACMA)
"My view is that green mobility revolution is knocking on our doors, whether we like it or not, and India's focus has to be on shared, connected and electric transportation movement, I'm a believer that India's electrification journey is to be about two-wheelers and three-wheelers." Said, Kant
"We need to target in the next four years, to my perspective, India needs to achieve 100% electrification of these two segments, go 100%," Kant added. It needs to be two-wheelers and three-wheelers since two-wheelers and three-wheelers account for 80% of total vehicle sales in India right now.
According to the Society of Indian Automobile Manufacturers, domestic two-wheeler sales in 2021-22 were 1,34,66,412 units, three-wheeler sales were 2,60,995 units, and overall vehicle sales across categories were 1,75,13,596 units (SIAM).
According to the Federation of Automotive Dealers Associations (FADA), electric two-wheeler retail sales were 2,31,338 units last fiscal year, up from 41,046 units in 2020-21. Total Electric Vehicle (EV) retails reached 4,29,217 units in 2021-22, up from 1,34,821 units in the fiscal year 2020-21, according to the dealers association.
Kant stated that the transition to electric mobility is gaining traction as the cost of batteries, which contribute 40 to 45% of the cost of an electric vehicle, continues to plummet. "It has dropped by more than 100% in the last five to six years. It will fall below USD 100 per kilowatt-hour "He continued. When that occurs, the initial cost of purchasing an EV without a FAME subsidy will be less than that of an equivalent internal combustion engine vehicle.
As a result, the overall cost of ownership of an EV is already lower. Kant stated that Indian companies, including those in the components sector, must strive to become global leaders in innovative technologies.
He did agree, however, that the EV sector still confronts hurdles in terms of financing these vehicles.
"To begin, I believe there is a very high-interest rate, and we need to cut borrowing rates for electric automobiles. There are extremely large collateral and insurance rates that must be reduced" Kant added.
Amitabh Kant is presently the G20 Sherpa of India during its Presidency year. He was CEO, of NITI Aayog (National Institution for Transforming India)- the Govt of India's premier policy Think Tank & before that secretary, to the Department of Industrial Policy & Promotion. Amitabh Kant is a member of the Indian Administrative Service, IAS (Kerala Cadre: 1980 Batch).
Till March 2016 Amitabh Kant was posted as Secretary, Department of Industrial Policy and Promotion (DIPP) – Government of India. He has worked as Secretary, Tourism, Kerala, Joint Secretary, Tourism, Govt of India, District Collector, Kozhikode & CEO, Delhi- Mumbai Industrial Corridor.