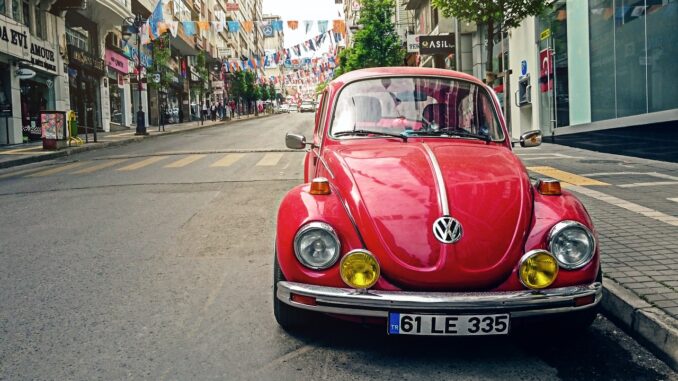 In developed countries like the United States, transportation is the leading source of global warming emissions, with light-duty passenger vehicles and trucks contributing most of the pollution. 
These vehicles contribute significantly to poor air quality, and pollution from on-road transportation disproportionately impacts minority areas. Electric vehicles are a major way for reducing transportation emissions, yet the communities most disadvantaged by the status quo are disproportionately slow to adopt EVs.
The EVNoire survey, conducted from January 27 to February 18, 2022, sheds insight on some of the reasons for this imbalance, which can assist policymakers in moving the world toward a more egalitarian, accessible, and electrified future.
EV? Interested But…
The study shows that the Interest in buying an EV is high among communities of color, which are also more polluted than white populations. But their EV adoption is hampered by major impediments, according to a new study by Consumer Reports, EVNoire, GreenLatinos, and the Union of Concerned Scientists (UCS).
Communities of color are disproportionately burdened by vehicle-generated air pollution, while EVs are now purchased and leased at disproportionately low rates, according to the study's authors, this is not due to a lack of interest in EVs, but rather to concerns that affect people of color more than white people.
The survey found widespread interest in EVs. 33% of white respondents, 38% of Black respondents, 43% of Latino respondents, and 52% of Asian American respondents stated they would "absolutely" or "seriously consider" buying or leasing an EV as their next vehicle.
The study did, however, highlight some concerns that may hinder EV adoption in communities of color.
Factors Hampering The EV Adoption
1. Cost
The survey data show that, among respondents who are concerned about cost, about half of those in each group identify an EV's purchase price as an issue. However, the purchase price is a greater concern for white (60% and Asian American (66%) respondents than it is for Latino (55%) and Black (46%) respondents.
On the other hand, a larger share of Black and Latino Americans concerned about EV costs identified maintenance and repair costs as an issue holding them back from purchasing or leasing an EV.
2. Infrastructure
Home Charging is now the most cost-effective way to charge an electric vehicle, but according to Consumer Reports, it is not always possible for renters and occupants of multi-family dwellings. The report explicitly suggests increasing charging accessibility for certain living arrangements, as well as increasing affordable public charging.
3. Incentive programs 
Incentive Programmes that are available to all consumers are another crucial component of equitable EV adoption. That's hardly a promising start. To be eligible for the federal EV tax credit, which was recently extended, you must have a particular level of tax due. Meanwhile, EV leases have become more expensive due to the recent restructuring. The redesigned EV tax credit includes a $4,000 credit on secondhand EVs up to $25,000.
California has also contemplated centering its incentives on "gasoline superusers," which does not always correspond with low-income families or communities of color.
What Does The Study Suggest As A Remedy?
Support for extra charging options is required.
Increasing the availability of affordable, accessible, and dependable public EV charging infrastructure in secure areas. 
Improving access to financing and incentives for both new and used EVs 
Increasing EV availability is an obvious approach to educating communities on the experience of driving an EV, allowing customers to understand how an EV fits into their own, local context.
As previously discussed for EVs, and notably for trucks and buses, air quality issues disproportionately affect communities of color, and increased EV adoption is expected to improve their quality of life.