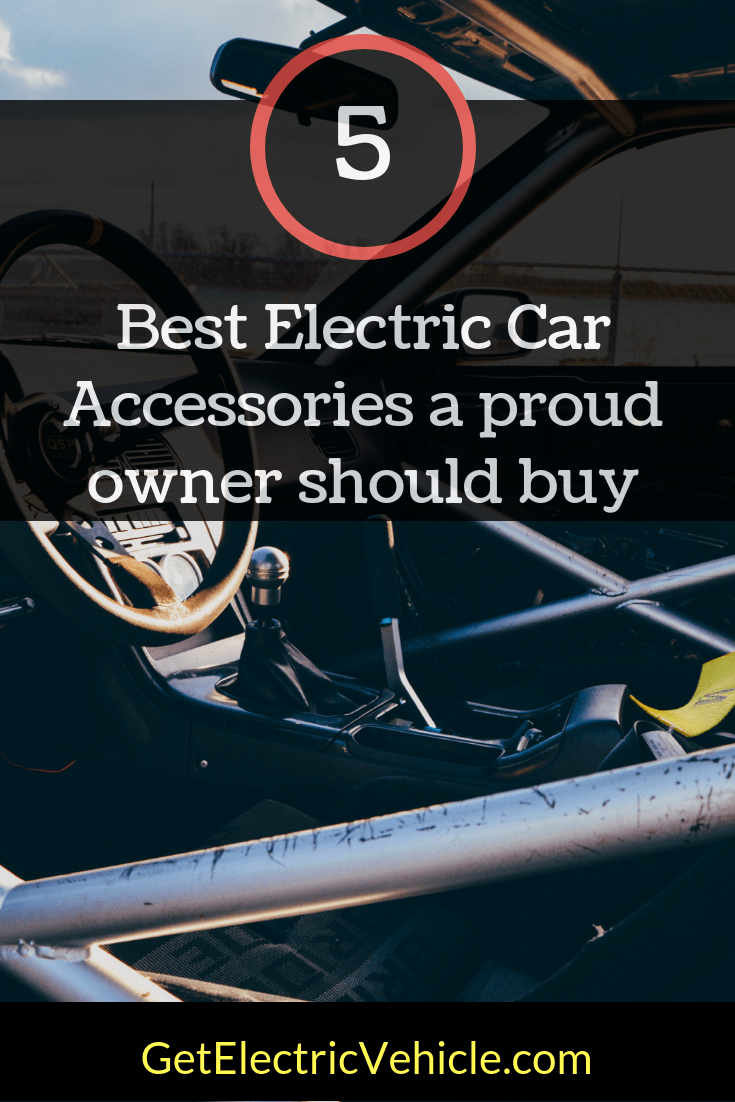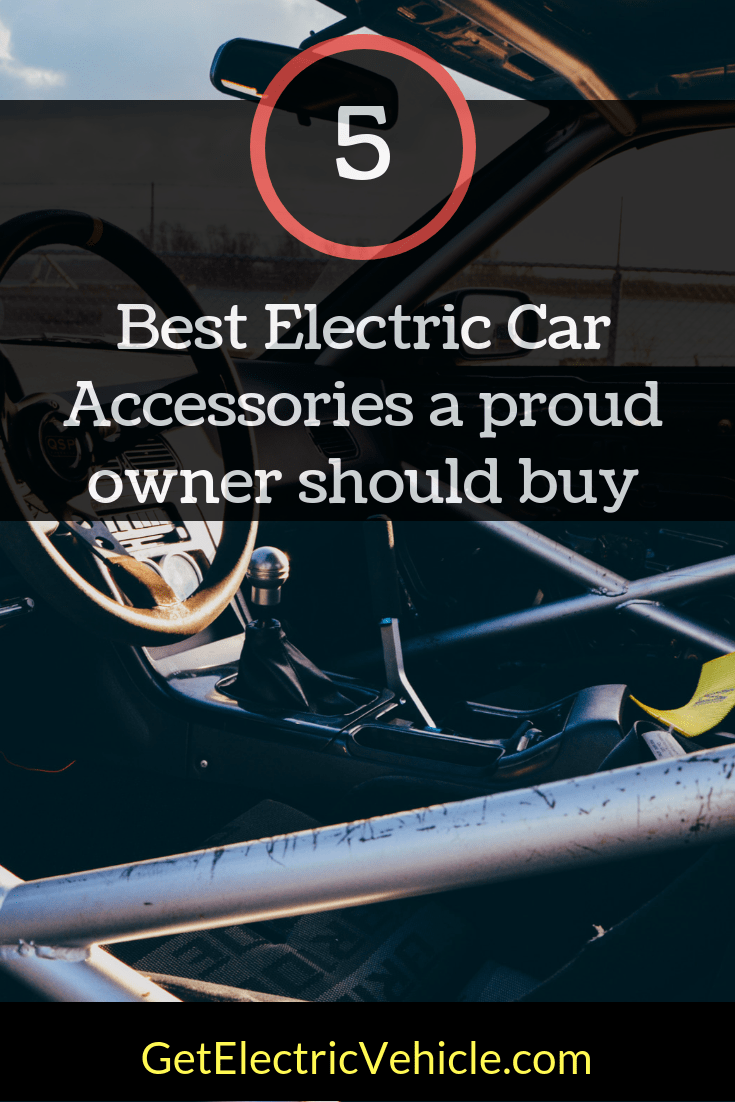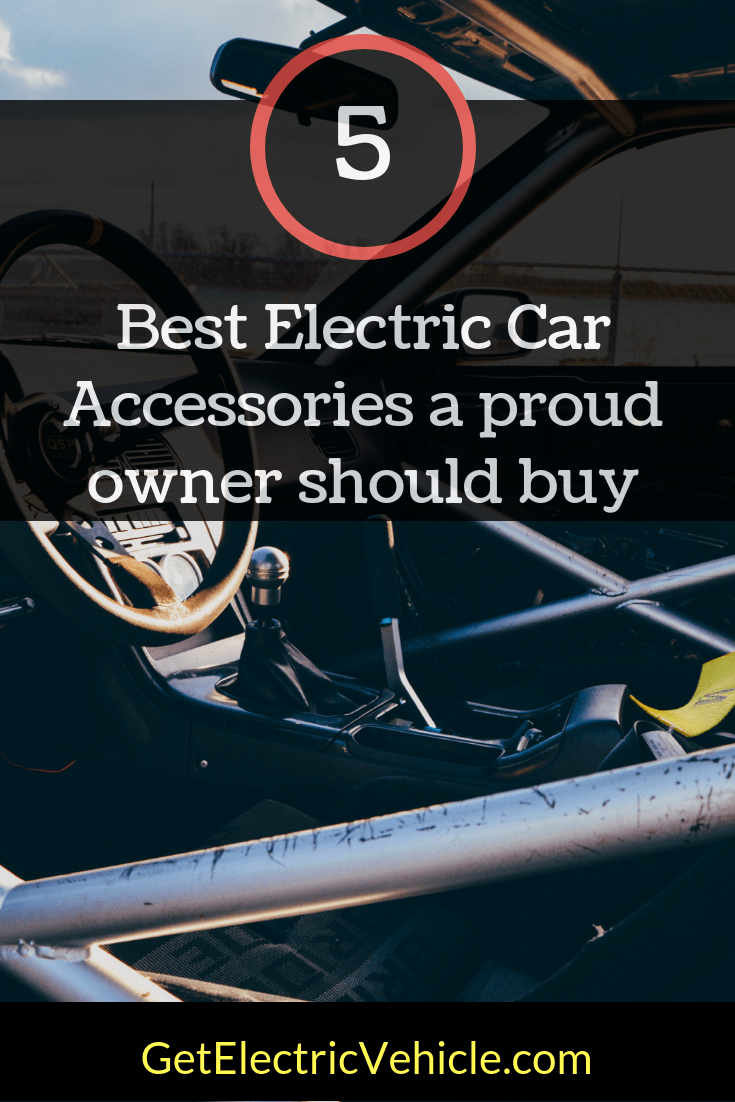 Electric vehicles are now established mode of transport. They are not new. Electric vehicles are an important part of the automotive industry where manufacturers focus. World's largest car manufacturers either started EV production or declared their plans on EVs. Do you own an electric car? If you do, you could find the best and must have electric car accessories here.
The accessories listed in the post are purely our choice based on user reviews and that we think would help the EV users.
Please note that if you buy the products through the links in the post, I get a small commission. And it would not cost an extra charge to you. 🙂
Best Electric Car Accessories You Must Own
Electric vehicle components that a proud electric car owner must buy are listed here. Electric car floor jack, a beautiful and durable EV sticker for the vehicle, etc. are the best electric car accessories.
Electric car charger accessories are also the products an EV owner shall consider to buy.
1. Home charger for electric car
---
Home charging station to charge an electric car is necessary for all electric vehicle owners. Zencar EV charger for home applications have the following characteristics.
Easy to plug-in and charge — We've made charging your car as easy as charging your mobile devices. The EV charging stations need no assembly – just plug into your existing NEMA 5-15 receptacle or install a 5-15R socket, plugin and start the level 1 charging!
Work well with any EV on road — Zencar level 2 EV charger tested with Chevy Bolt EV, Chevrolet Volt, BMW i3, Nissan LEAF, Toyota Prius Prime, Ford Fusion Energi, Ford C-Max Energi, Fiat 500e, Chrysler Pacifica Hybrid, Tesla Model S, 3, and X (*with Tesla supplied adapter) and many more.
Faster charging speeds — Up to 2x faster with a 110-volt outlet than the charger that came with your car which means you can spend more time heading out for fun and adventure and less time waiting around. (The EV charger was marked with "240 Volt" but it does not affect you use it at 110 volts).
Multiple protection — The EVSE providing lightning-proof, leakage, overvoltage, overheat, IP55 rating waterproof, UL94V-0 rating flame resistance and overcurrent protection for your safety. Also, it features a control box with LED charge status indicators help you identify EV charger's working condition.
Professional after-sales — Local customer service team to offer life-time hassle-free technical support, and 24-Month warranty. If anything is not to your complete satisfaction, simply reach out to us and we will make it right!
You get the charger from the below link
2. Electric vehicle sticker
---
You can have a bumper sticker that expresses the proud ownership of an electric vehicle. Tha sticker is available in two sizes 3″x5″ (small), and 4.5″x7.5″ for (large)

3.
ChargePoint Home WiFi Enabled Electric Vehicle (EV) Charger
---
Following are the characteristics of the home WiFi Enabled Electric Vehicle Charger.
Level 2, 32A EV charging station adds up to 25 miles of Range per Hour to charge most EVs in under 4 hours, up to 6X faster than a wall outlet.

Use with any EV; tested with Jaguar I-PACE, Chevy Volt and Bolt EV, Tesla Model S, X and 3, BMW i3, X5 and 530e, Nissan LEAF, Honda Clarity, VW e-Golf, Toyota Prius Prime, Ford Fusion and C-Max Energi, Fiat 500e, Chrysler Pacifica Hybrid and many more.

Use the ChargePoint app to schedule charging when electricity is cheapest and set reminders so you never forget to plug in your vehicle. Plus, track all of your home, workplace and public charging in one place with the ChargePoint app.

The plug-in station (indoor installation only) is easy to take with you when you move and uses a NEMA 6-50 outlet with a 40 amp, 240-volt circuit. The hardwired station can be installed indoors or outdoors.

Rest easy with a UL listed automobile charger, designed and built for electrical safety.

Get the first Energy Star certified EV charger, which uses, on average, 40% less energy than other car chargers when not charging.

Manage smart home car charging with just your voice using Amazon Alexa.

Fits in any space with sleek, compact design (smaller than a piece of paper) and includes a rest for the charging cable.
4.
Electric Car Blanket- Heated 12 Volt Fleece Travel Throw for Car
---
CAR ADAPTABLE- This soft 12-volt electric blanket plugs into any car, truck, SUV or RV cigarette lighter. Heats up quickly, and stays warm until you unplug it.
LONG CORD- Equipped with a 96-inch-long cord, even passengers in the backseat can stay cozy on cool weather road trips with this heated fleece throw.
LIGHTWEIGHT AND WARM-This lightweight auto blanket has a thin wire that still gives off warm and comfortable heat. Blanket folds easily so it can be stored in a car trunk or in the backseat without taking up too much space.
GREAT GIFT- This travel throw is the perfect cold-weather accessory! Great for vehicle emergency kits, camping and tailgating, it's a thoughtful gift for your friends and family this winter season.
PRODUCT DETAILS- Dimensions: 59" (L) x 43" (W), Cord length: 96". Material: 100% Polyester. Color: Blue. Care: Spot clean only- do not machine wash. Includes storage case with handles.
5.
ROGTZ Electric Car Floor Jack 3 Ton
---
According to the manufacturer's words
Updated Version Provides Higher Stability and Safety: Our electric car jack will not easily be torn apart or twisted, due to the heavy-duty thickening steel plate, large base, and compact triangle design. Furthermore, it will automatically stop working when it reaches the height limitation (42 cm).
Best choice for Sedan and SUV(under 3T): Two removable raised heads are respectively designed for Sedan and SUV. Vehicles under 3 ton can be easily lifted, but DO NOT use it on the trucks and those beyond 3 ton.
Get Done in Minutes: It takes ONLY about 2 minutes to reach a maximum height (42cm) with loading capacity as high as 3T. Whether men or women can replace the tire with ease in an emergent case.
Built-in flashlight for Night Use: The convenient built-in flash LED light enables operation at night or in the dimmed light without any additional lighting tools. Two-way power supply(12V outlet or car battery) in case of failing to use when one of the power sources is unstuck.
Professional Double-Purpose Tool Box: All the electric jacks are equipped with a powerful, firm suitcase, which helps to keep the components and parts well organized. By the time, it can also act as a road sign when you stand it behind the car, just for fear of the unexpected accident
Conclusion
A list of electric car accessories and must-have products are listed in the post. Electric vehicle owners can buy and use these in the vehicle. These electric car accessories are the best choices for an EV.
Key points
Electric car home charging stations
Electric Vehicle sticker
WiFi enabled charger
Electric car blanket
Electric car floor jack
You may also like
Electric vehicle charging stations eBook