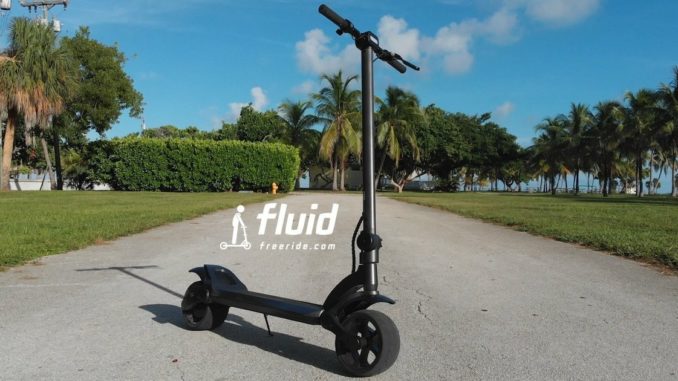 If you're savvy enough to have entered the electric scooter game, working it into your commute with minimal effort is key. It might be that you make some of your journey by public transport so portability is going to be important for you.
It might be that you are only just considering the prospect of an electric scooter and currently do all of your journey on foot or by bike and you're now looking for more time and energy-efficient alternatives.
Why an Electric Scooter?
You'll be pleased to know, working your electric scooter into your current commute is easy.
Trains offer generous overhead luggage racks and luggage shelves which are designed to fit extra large suitcases as standard, which thankfully, are larger than the average folded down electric scooter.
With the lighter models (mentioned later) you'll be able to tuck it away
overhead, or in the little luggage, cubby holes provided. All electric scooters, including the beefier off-roader models, will fit in a standard car boot, ideal if a colleague or friend has kindly offered you a lift on your way but isn't able to offer you a lift home.
If you're traveling by bus you'll need to tuck it between your legs when you are sitting down or hold it close to your body when you are standing. In this scenario, you'll be smug with your choice to have invested in one of the lighter models.
That little old lady is more than welcome to the last seat in the carriage.
The shape of an electric scooter when folded down is slim and tall so it will stand upright on the floor in front of you and not impact anyone else's personal space.
Details about some of the electric scooters
Let's now take a look at the actual dimensions and weight of some of the best electric scooters on the market for commuting.
First up – the featherlight Mosquito, weighing in at a mere 22 pounds and as portable, as it gets (43.7" x 7.9" x 13.4").
With the Mosquito, performance isn't compromised just because it is super portable. It's nippy (up to 20mph) and has great range (up to 15 miles) while carrying it on and off public transport is a doddle.
Next up we have the Horizon, an ultra-reliable all-rounder with top speeds of up to 25mph and only taking up 42.5" x 23.2" x 46.8" of space on your person.
Not only is the Horizon the perfect choice for the urban commute, but you can also switch your standard battery (20-mile range) for a longer range battery for up to 25 miles of range. Handy if you have further to go or know you won't be in a position to charge it as often.
Thirdly, for those who like a little more muscle on the bones, there's the WideWheel. This electric scooter weighs 50lbs (approximately the weight of your standard aeroplane carry on allowance) and measures a neat 43.1" x 8.6" x 16.1".
While we are referencing suitcases for size; all of these electric scooters are smaller overall than a large suitcase but do not win on length. The average electric scooter is 42 inches long (folded down) and an extra-large suitcase will be anywhere up to 30 inches in length for comparison.
In every other way, however, electric scooters are more compact taking up much less space.
The slightly heavier electric scooters are not to be discounted for your commute simply based on their weight. The assumed cumbersome to carry or lift that 'could be' is often exacerbated in our heads rather than resting in reality.
You just need to test out the weight and shape your home. Fill up your suitcase, weigh it and see how it feels to lift and carry so you know what you're working with.
Once you've evaluated the maximum amount of time you might be carrying it along your route, you'll be in a much stronger position to make your selection.
As with everything there are numerous variations on spec and price point to suit personal taste or preference. Features include, for example on the Horizon or Mosquito (mentioned above), a handy USB port for charging devices on the move.
This is reassuring for those occasions when you are using satellite navigation to find your way somewhere (you wouldn't run out of battery and wind up lost en route!).
The Mantis is also one of the electric scooters that can handle a 265lb rider with ease. The Mantis also has front and rear LED's with a lateral LED strip to ensure optimum visibility at night.
Worth mentioning that LED's do of course draw power which might limit your range so if you know you'll be riding at night, it would be well worth investing in some additional lights.
Solar-powered for instance for the more eco-conscious rider. If being on the roads at rush hour fills you with trepidation, you'd be inclined to go for a model with an anti-lock braking system for additional safety and reassurance.
If you are looking for more powerful acceleration, there are models that have a dual engine and customization options too (an impressed nod to the Widewheel there).
With the evolving tech behind electric scooters and their purpose-built offering, we are now fortunate enough to enjoy such versatility that there really are models for everyone.
Nifty, quiet, portable and convenient wheels to get you on your way and take the tension out of travel.
Remember to make a list of what your personal requirements are and rank what is of most importance to you. Have a good old rummage around the electric scooter market and see which models tick most boxes for your commute.
Consider your travel times, your local terrain, the distance you're travelling, the range you'll cover and how many flights of stairs you might need to carry your electric scooter down if you're jumping on the tube.
Once you have figured all this out, you'll find the perfect modern travel solution is right there waiting for you. Click on the best electric scooters for commuting for more information.
This is a post written by Elenor Swift