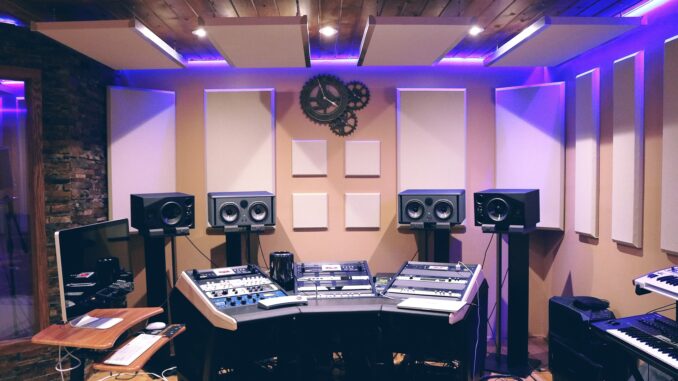 The Acoustic Vehicle Warning System (AVAS) or PWS (Pedestrian Warning System) is required by law in all-electric vehicles.
The primary purpose of AVAS is to alert surrounding pedestrians to reduce the risk of being driven over, as one of the key characteristics of electric vehicles until now has been their utter silence.
The regulation states that AVAS must be a sound emitted by electric vehicles in Europe from the moment they start up to 20 km/h and in the United States from the moment they start up to 30 km/h and, as a general rule, When these speeds are exceeded, the system automatically shuts down.
What kind Of Noise Does AVAS Make?
Until then, electric vehicles were silent, which allowed them to reduce noise pollution, particularly in towns and cities, but now the law mandates the reverse.
The sound produced by EVs must be louder than 56 decibels, which is equivalent to a typical conversation, but not louder than 75 dB, which is equivalent to the normal loudness of combustion vehicles. In terms of frequency, we're talking about 1,600 Hz, which is specifically developed for the elderly, who have the most sensitive ears.
Furthermore, this sound does not remain constant throughout the journey but fluctuates based on the acceleration and speed of the vehicle as well as deceleration.
So… Evs Are No More Silent?
Although the legislation compels plug-in vehicles to emit artificial noise until they reach 20 or 30 km/h, we must remember that electric vehicles are far quieter than combustion vehicles.
As a result, asserting that electric cars would no longer be silent is not correct, because not only will they continue to be silent and contribute to lowering noise pollution typical of cities, but they will also contribute to enhancing road safety thanks to these auditory signals.
Why Should Electric Vehicles Be Noisy?
The purpose of an AVAS system for electric vehicles is to inform pedestrians, cyclists, and/or adjacent persons who use personal mobility vehicles, particularly blind or visually impaired people who require a sound stimulus to recognise and understand a vehicle is nearby.
Jaguar was one of the first brands to gamble on producing its sonic warning, planned and created just for visually impaired people; similarly, Audi with its e-Tron, whose composer is committed to creating something altogether new; the sound of the future.
How does AVAS Impact On Plug-in Hybrid Vehicles?
AVAS system for electric vehicles is also required for hybrids, plug-in hybrids, and fuel cell vehicles, which will generate a slightly different sound.
The key goal is for the AVAS system to be able to tell which vehicles are electric, which are hybrids, and what performance and/or speed they have based on the sound they generate.
We should also consider that in hybrids, this mechanism will be unplugged when the IC engine is turned on.
Will electric vehicles produce "noise"? Yes, but it's a lot more pleasant to our ears. Perhaps the warning sound of new electric vehicles will be futuristic, comparable to Star Wars ships, but in any event, considerably less forceful than the noise made by present combustion vehicles.
Let's look at some instances!
Mercedes EQC
In a video put out by the company, we witness a comparison of the Mercedes EQC model with another IC engine car of the same brand in Europe and another in the United States.
Nissan Concept IMx
According to Nissan, the 'Canto' sound was created to improve pedestrian safety and ensure that when we hear it, we remark, "There goes an electric Nissan!"
IONIQ Electric by Hyundai
According to the brand, they have created "a sound like a spaceship."
Many manufacturers, including Porsche engineers, are already working on building their AVAS, intending to make it "as emotional, sporty, and powerful as possible within the constraints of rules."