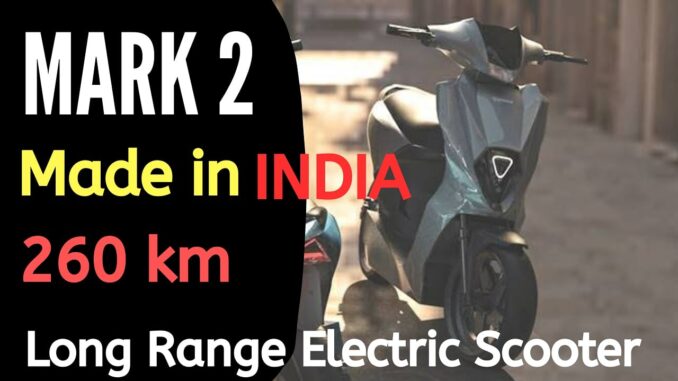 Two-wheelers are one of the common vehicles in the Indian automotive industry. The electrification of two-wheelers will boost the adaption of electric vehicles in India. If we closely watch the vehicles in cities such as Jaipur, Patna, etc. you could see electric rickshaws in a significant quantity.
Rather than cars, electric scooters and rickshaws could play a major role in the automotive sector.
Electric Scooters in India
 A few established companies and start-ups manufactures electric scooters in India.
Most of them are low-power low-speed vehicles. There are some manufactures that develop premium scooters as well. Ather Energy is one among them. They manufacture high-performance electric scooters that compete with IC engine scooters.
The following are the two main drawbacks of electric scooters in India
Low power, low speed, and less range
Components are imported from China
The 'Simple Energy' addresses these major concerns and launches a premium electric scooter.
Simple Energy Pvt. Ltd.
Simple Energy Pvt. Ltd. is a Bengaluru based startup who pitches in to the electric vehicle industry. The company was established in January 2019 by Suhas R. K.
He is an architect who graduated from SIT Tumkur and his profile says
"Design is the Most Complex When it is Simple. I have always Seen Design as a tool to influence and start a revolution. I Love Creating and Designing is purely meant to Revolutionize the terms Set.

Wheels Move Souls and Souls are at peace when around Nature and Hence birth of Simple Energy,
a marriage of my passion towards automobiles and the intent to Make our planet move towards a greener Future with ingredient of my Love for Designing.

We at Simple Energy take this opportunity to change the standards of EV and make it customer Friendly for Every Household owning it and Getting Our vision to make this Planet move towards a Greener Future.

Be it Technology, Design or taking an Initiative for the betterment of the human race Simple Energy is here to take the first step towards it and define it.
we are here to push the Boundaries and Push the Human Race Forward.
To Define Cult, We shall start with Us."
Simple Energy Mark 2
Simple Energy is launching the premium electric scooter Simple Energy Mark 2 in 2021. Earlier, the plan was to launch the vehicle by February 2021 but the COVID-19 pandemic results in a slight delay in the timeline.
79 – 85% of the components of Mark 2 will be m manufacture locally and lithium-ion battery cells will be imported from Japan, South Korea, and Taiwan.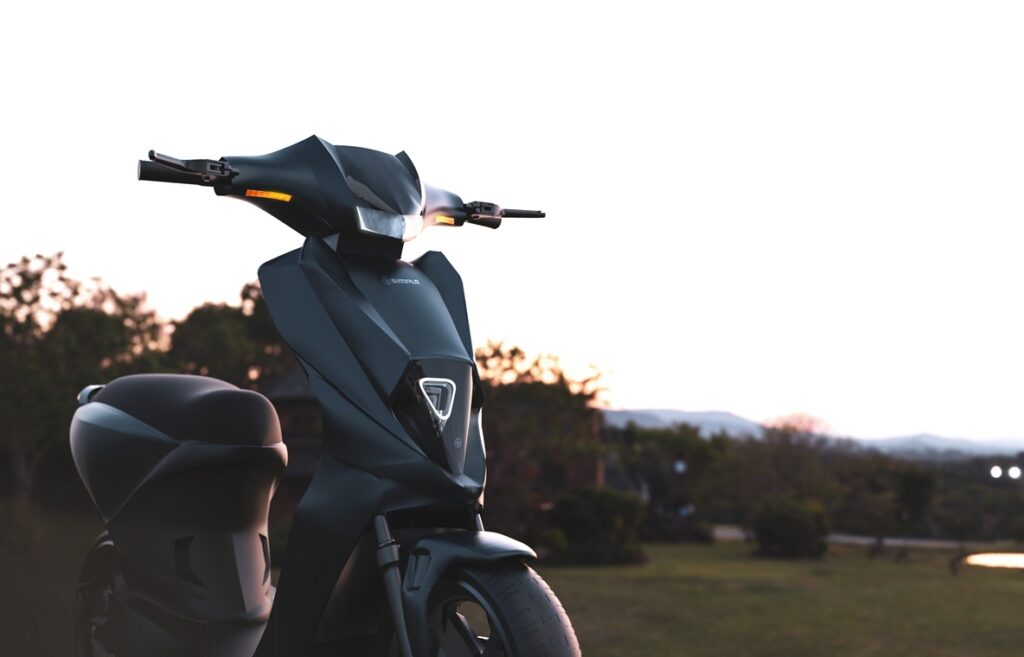 Specifications of Mark 2
The main specifications of Mark 2 that has Bluetooth and internet connectivity are the following
Modes and Range:
Mark 2 has a motor of 9.2 hp peak power and a peak power output of 72 Nm. It has three modes of operation – Eco mode, Normal mode, and Sports mode.
Eco mode – The scooter will have a  top speed of 35-40 km/h and a range of 260 km
Normal mode – a range of 220 km
Sports mode – top speed of 100 km/h and accelerates from 0 to 50 km/h in 3.2 seconds. Range in sports mode is 180 km
Battery and Charging
The lithium ion battery pack of 4.2 kWh capacity powers the vehicle. The battery pack weights around 6 kg. An interesting feature is that the battery is portable.
It charges from 0 to 80% in 40 minutes and 0 to 100% in 1 hour and 5 minutes using the home charger. If you go for fast charging option, then the vehicle battery charges from 0 to 50% in 20 minutes.
Simple Energy has a 10 years of contract with Panasonic for the battery cells. The long term agreement would help them out to focus more on the plans to launch electric cars as well.
Price
The scooter costs 1.1 lack Indian rupees. It is a bit normal for electric scooters to have higher initial price and it is justified with the cost saving for fuel.
If you are interested in then the scooter can be ordered from Amazon and Flipkart also.
Conclusion
Simple energy is launching long range, high performance electric scooter in India in 2021. The electric scooters with reasonable price and good features boost the faster adoption of electric vehicles. Let's hope that the made in India scooter will capture the automotive market.
Don't forget to share the post with your friends and follow us on Facebook, LinkedIn, Twitter, Instagram, and YouTube
Key points
Simple Energy Pvt. Ltd. is a Bengaluru based startup
They are launching Simple Energy Mark 2 electric scooter
79-85% of the components are locally made
Battery components are from Japan, South Korea, and Taiwan
You may also like