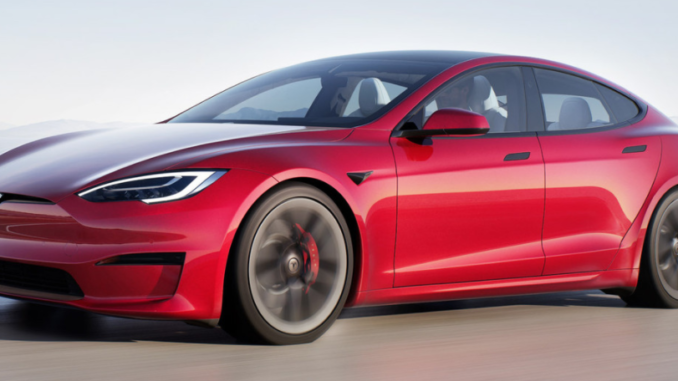 The latest innovation in battery technology comes from Panasonic, the company recently unveiled a prototype of its new 4680 battery cell. According to Automotive News, the advanced-technology battery will power future Teslas, with the 4680 batteries having five times the storage capacity of existing Tesla battery packs and costing half as much to manufacture.
The New 4680: What's So Special?
Panasonic is introducing the 4680 battery for the first time. Tesla announced earlier that it was testing battery packs with 4680 cells in its quarterly financial report. Earlier this year, Panasonic built a test line for the new format. The number 4680 alludes to the dimensions of the battery, which are 46 millimeters (1.6 inches) broad by 80 millimeters (3.1 inches) tall. Tesla believes that the new battery type would result in a 100-fold increase in battery output and that the new cell design will deliver six times the power of present cells.
Tesla is one of the few cars that use cylindrical cells, and the new 4680 cell's increased energy capacity isn't magical; it's simply a lot bigger than the ones Tesla now uses. The 4680 is 5.5 times larger in volume than the 2170 cells used in the Model 3 and Y battery packs, and 8.0 times larger than the 18650 cells used in the Model S and X battery packs (the 18650 is slightly larger than a typical AA battery).
The first vehicles with the 4680 battery cells, according to Tesla, will be delivered next year. Even though Tesla's report stated that the business plans to use cheaper lithium-iron-phosphate (LFP) batteries in its "standard range" vehicles worldwide, Tadanobu stated that Panasonic does not intend to develop them for standard-range Teslas.
A Bonding Agent Between The Two
Panasonic revealed the 4680 prototype battery at the end of October to assist Tesla Inc to bring down EV production costs, a move the Japanese company's Energy head said would strengthen business ties with its key U.S. customer.
Kazuo Tadanobu stated Panasonic had no intentions to produce cheaper Lithium Iron Phosphate (LFP) batteries for more affordable EVs during a media roundtable where he exhibited a battery that is roughly five times the size of those now employed by Tesla. He describes it as a move that would strengthen business ties with its key U.S customer.
Tesla's move to diversify its battery suppliers to firms like LG Energy Solution in South Korea and Contemporary Amperex Technology Co (CATL) in China, as well as for Panasonic's sale of Tesla stock, has sparked concerns about the longevity of their decade-long cooperation. Though, he didn't indicate when Panasonic, which has a Tesla-supplier plant in Nevada, would start full-scale production.
"We have developed this because of the strong desire of the other party, and we think this can only lead to stronger ties," 
-Tadanobu 
Tesla's Other Asian Friends
Tesla is procuring CATL power packs for some China-made Model 3 and Model Ys, as well as entry-level Model 3s in the US, due to Panasonic's decision to avoid LFP power packs.
LFP batteries, which are made in China to a large extent, are less expensive and safer than nickel-based batteries, but they have a lower energy density and must be recharged more frequently. Nickel-cobalt-aluminum batteries are used in Panasonic's automobile batteries.
Tesla intends to use cobalt-free Lithium Iron Phosphate (LFP) batteries in its standard-range electric vehicles, but the company needs to find out how to obtain a Chinese partner to construct the iron-based batteries near its U.S. facilities despite the political difficulties.
Panasonic's Other Ventures
Panasonic will also supply batteries to American electric startup Canoo, which recently signed an arrangement with the Japanese company, in addition to building the 4680 batteries for Tesla. The batteries will power the Lifestyle Vehicle, which Canoo expects to commence production in the fourth quarter of 2022 and will be built by Dutch contractor VDL Nedcar for European and American markets. According to Canoo, the Panasonic batteries were chosen for their established durability, and will not be the Tesla-specific 4680 type. With an 80.0-kWh battery, Canoo claims a range of 250 miles, and the base panel van version starts at $34,750.