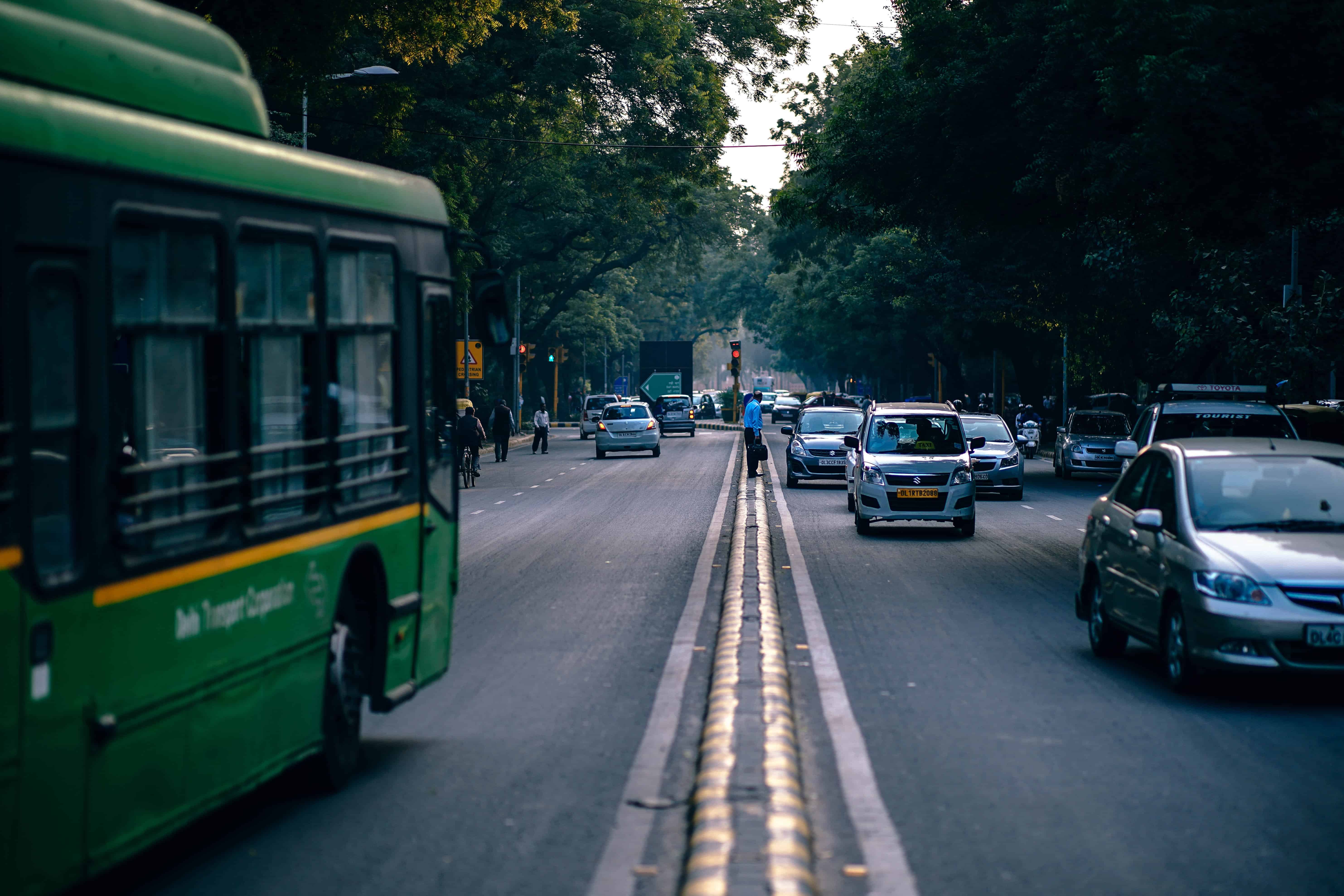 The Indian automotive landscape is going under a tremendous transformation. EVs ruling the country roads is a common sight nowadays in India and I am not talking about the low-powered EVs but the new powerful ones. Though a goal of 100% electric vehicles by 2030 has been set, most industry experts believe that is too ambitious but, a conversion rate of 40-45% by 2030 is a realistic goal. 
Due to the many attractive advantages EVs has, the public transportation requirements in India like fleet vehicles, E-buses, 3 wheelers, 2 wheelers, and E-bikes play a major role in the mass EV adoption
Let's take a look at the major EV categories and the leading players who are electrifying Indian roads
3-Wheelers
When discussions on E-rickshaws as an alternative mode of transportation were ongoing in 2015, the 3-wheeler category in India was the most versatile to take the idea. Terra Motors was one of the first players to enter the game. They had already established a presence in the Indian EV market with a variety of electric three-wheelers for both passenger and cargo transport. The vehicle lineup is powered by a Terra battery, which offers a  range of 100 kilometers on a single charge. The E-typical rickshaw weighs around 380 kg and is capable of carrying up to 5 passengers, including the driver. The E-Rickshaw's steering wheel is easy to use and has a small turning radius, making it ideal for India's tight roadways.
Terra Motors appears to have acquired great momentum in India in comparison to other 3-Wheeler companies. According to Avendus Capital's analysis, the EV market is predicted to swiftly move to lithium-ion batteries, with up to 40% of the E-rickshaw market using lithium-ion batteries by 2024-25. Terra like other players is aggressively investing in Li-Ion research and adoption.
4-Wheelers
Electric vehicle adoption in the four-wheeler market has been extremely low in the past, at just 0.1 %. This was mainly because of few charging spaces, a bigger price tag, insufficient battery promise, low performance and an immature charging environment. These reasons and a lack of support were the holes in the four-wheeler EV industry. But now things have started to change. Right now, there are six powerful electric cars with a decent range is on the Indian market. The Tata Tigor EV is the cheapest while the Mercedes-Benz EQC is the most costly. On the premium segment, we have Jaguar I-Pace, Mahindra eKUV100, and Porsche Taycan. Tata Motors (Nexon EV), MG (ZS EV), Hyundai Kona Electric, and Mahindra e-Verito are the other players in the 4-wheeler EV segment.
E-Buses/Fleet Buses 
Approximately 1,031 E-buses were sold throughout various states and transportation undertakings by March 2020. The electric bus market in India has gained traction as a result of the government's aggressive push through the FAME India [Faster Adoption and Manufacturing of (Hybrid and) Electric Vehicles in India] scheme, as well as growing interest from international investors. As of April 16, 2020, West Bengal has the most E-buses deployed in any state under FAME 1 with 80 buses closely followed by Maharashtra who has 70 E-Buses on the road. Tata Motors has supplied the majority of the 400 buses deployed under FAME 1 in the country, with 215 buses.
Several industry giants like Olectra-BYD, Scania, Foton PMI, JBM Solaris, VECV are eyeing the Indian E-bus industry.
2-Wheelers 
By 2030, India's electric two-wheeler penetration is predicted to reach 25-35%, with E-three-wheeler penetration reaching 65-75 %. Currently, there is many EV models are available for purchase from a variety of manufacturers. The Revolt RV400 (Rs. 1.03 lakh), Bajaj Chetak (Rs. 1 lakh), and Hero Electric Optima LA (Rs. 44,990) are the most popular models in the category. 
The Hero Maestro electric, Hero eMaestro, Vespa Elettrica, CFMoto electric bike, and Tork T6X are among the popular new EV models. These models are equally powerful as their petrol rivals, for instance, the Terra Motors 1000cc Kiwami superbike can easily go 20,000 kilometers on a single charge and reach a high speed of 140 kilometers per hour.
E-Bikes/Electric Bicycles
The electric bike market in India is expected to reach INR 17.43 billion by  2024, up from INR 2.92 billion in 2019. It is expected to increase at a CAGR of 42.95 % between 2020 and 2024. In the states of Uttar Pradesh, West Bengal, Gujarat, Tamil Nadu, and Maharashtra, electric bikes have already made a significant impact. Electric bike popularity is anticipated to rise in other parts of the country as charging infrastructure improves.
Conclusion
KPMG predicts 25-35% penetration in the 2-wheeler market and 65-75 % penetration in the Indian three-wheeler market in India. The electrification of passenger vehicles is predicted to follow with 10-15% penetration in the personal segment and 20-30% in the commercial segment by 2030. The two-wheeler and three-wheeler segments, followed by E-buses and passenger taxis, are expected to lead the adoption curve.
The government's push to encourage EV adoption through subsidies and tax breaks has boosted market growth even further. Despite a severe drop in the Indian automotive sector. in the financial year 2019, the electric vehicle market is predicted to rise in the following years.