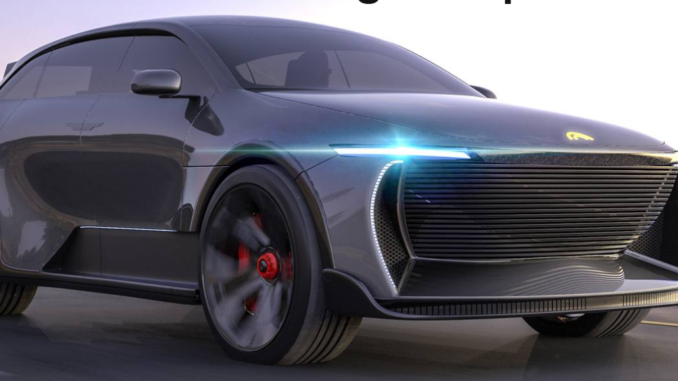 We know that most carmakers are now moving to EVs and strategizing their future goals based on it, indicating that the global boom in electric vehicles is now a reality. However, some issues remain, such as providing adequate charging infrastructure or ending reliance on fossil fuels to generate power and minimize carbon emissions. California-based start-up Humble Motors has set out to resolve the issue by charging their cars with solar electricity.
Humble Motors believe that Solar-powered electric vehicles are the key to provide genuinely clean mobility for all because,
Automobiles and medium and heavy-duty trucks emit 22% of global greenhouse gases.
The values would quickly increase if we do nothing.
The world is still working to build the required infrastructure for electric vehicles.
To supply the energy needed to sustain all of the new EVs, approximately 1400 charging stations would need to be built every day in California alone.
Nearly 61 % of electricity is generated by burning non-renewable energy sources such as coal or natural gas.
Dima Steesy, the founder of Humble said,
"We think solar is the future of mobility and that solar-powered electric vehicles are the clear next step to tackling carbon neutrality in the transportation ecosystem."

Dima Steesy
She might be right because the electricity we use today though they are cleaner in that form, nearly 61 % of electricity is generated by burning non-renewable energy sources such as coal or natural gas which emits greenhouse gases.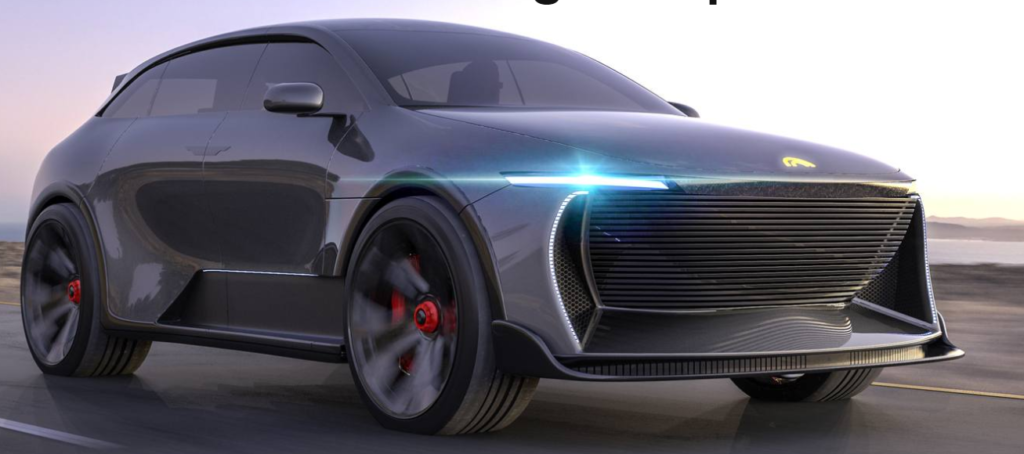 Although the Humble One solar-powered SUV is still an idea, it offers some intriguing possibilities for an industry that is rapidly moving toward electrification. Solar-powered cars will not only minimise reliance on fossil-fuel-generated electricity to recharge electric vehicles, but they will also help manufacturers and governments save money by reducing the expense of setting up charging networks separately.
How does it work?
The SUV is equipped with a solar roof, electricity-generating sidelites, peer-to-peer charging, regenerative braking, and fold-out solar array 'wings,' according to Humble Motors. With all of this technology, the SUV can charge the battery when parked, producing enough electrical power to increase the daily driving range by 15-95 kilometers. The statistics can differ depending on how much sunlight each location receives each year.
However, the vehicle can be charged using a regular household power outlet, a standard EV charging point, or an EV quick charge.
The specifications and dimensions
The technical specifications of the Humble One concept SUV are appealing enough to pique the interest of a large number of people. 
The car is a four-door, five-seat SUV.
On a single charge, it is said to have a range of more than 800 kilometers. 
The range of HumbleONE outperforms even some of the most common electric vehicles on the market today. 
The concept SUV is marginally longer than a Toyota Corolla at 5,029 mm.
 It's shorter and lighter than the Tesla Cybertuck, weighing in at 1814 kilograms, or around 680 kilograms less than the American automaker's flagship electric pickup.
How much does it cost and when You can own one?
Production of the Humble One, which has earned more than $20 million in reserved pre-orders (roughly Rs. 146 crores), is expected to begin in 2024, with deliveries beginning in 2025. In terms of price, the car will start at $109,000. (approximately Rs. 80 lakh).
The potentials and the problems
If the concept of the Solar-powered SUV from Humble motors gets successful the face of the entire electric vehicle and the global automotive industry. Some critics of solar-powered electric vehicles like Elon Musk believes that putting a solar panel in a vehicle is the stupidest and least feasible idea. The automaker has to come up with pretty impressive yet not so complicated development in the area.
The challenges the HumbleOne has to face are,
Incorporating the solar panel without affecting the vehicle dynamics.
Coming up with an advanced solar panel to capture as much as sunlight possible.
Reducing the weight of the vehicle while keeping up with the stringent safety regulations.
Limited availability of sunlight in a day and it is highly dependent on the weather.
But if they could resolve all the above-mentioned challenges they have the potential to transform the global automotive industry.
Conclusion
Now you might be wondering that throughout our earlier post we have been telling you that Electric vehicles are the answer to global warming and air pollution but now we seem to deviate from our stand. Let me be clear here, Electric vehicles are certainly the answer and the most effective way of healing our nature because the powertrain of an electric vehicle does not produce carbon dioxide and other harmful gases while in operation whereas a conventional gasoline-powered vehicle will produce those gases.
Electricity production from the sun or simply solar electricity is the cleanest form of electricity and by incorporating solar panels into the car itself, we are enhancing the already prevalent impact electric vehicles have on the environment and economy to even greater heights.
Don't forget to share this post with your friends and follow us on Facebook, LinkedIn, Twitter, Instagram, and YouTube!
You may also like