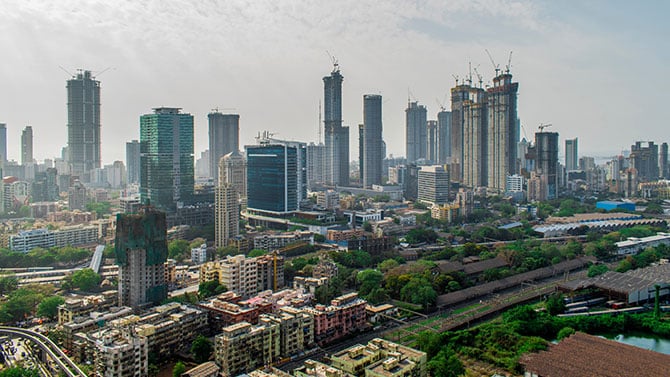 "Electric vehicles are the future," You hear it often and we proclaim it all the time.
Electric vehicles are eco-friendly and hence a good choice for individuals because they have the proper level of functionality. Tesla, Mercedes-Benz, Audi, Hyundai, Mahindra, Chevrolet, BMW, and Renault are among the companies producing revolutionary electric automobiles today. 
Do we, however, have any knowledge of the history of electric vehicles? 
When it comes to the conventional innovation of electric cars, many people deserve recognition. Anyos Jedlik built an electric motor in 1828, and he used it to make the first miniature electric car. Robert Anderson, a Scottish inventor, built a rudimentary electric vehicle between 1832 and 1839.
The Past
1996 – Scooters India Pvt Ltd, Lucknow, developed the first electric vehicle, the Three Wheeler VIKRAM SAFA, in 1996, and roughly 400 cars were produced and sold. The cars were powered by a 72-volt lead-acid battery.
2000 – BHEL developed an eighteen-seater electric bus in 2000. It had an AC induction motor and a 96V lead-acid battery pack as its power source. With the help of MNES, 200 electric vans were created and operated in Delhi. The main issue with these vehicles was their lack of consistency, short battery life, and extremely high battery costs.
2001 – Mahindra and Mahindra Ltd. introduced its first electric three-wheeler in 1999, and in 2001, it established a new firm, Bijlee, based in Coimbatore, to manufacture and sell electric vehicles. MEML was closed in 2004 due to a lack of demand. Mahindra again started at the Haridwar plant in 2006 and continues to produce electric vehicles as per market demand.
In the same year, Bajaj Auto ltd Pune also displayed a three-seater electric rickshaw. The vehicle was equipped with an advanced PMSM driving system. However, this product has yet to be commercialised.
Also, REVA Bangalore entered the electric vehicle market in 2001 with a vehicle developed by an American business (Amerigon). Around 3200 cars were sold worldwide, with about 1500 sold in India, largely in Bangalore.
2007 – In 2007, Hero Cycles teamed up with ULTRA Motor of the United Kingdom to produce a line of two-wheelers. Other firms that manufacture and sell their products include Electrotherm India, TVS Motor, Hero Electric, and others. TATA Motors, Maruti Suzuki, Toyota, and a slew of other firms have begun to sell battery and hybrid electric vehicles in India.
2005 – 2015: Period of a huge setback in the Industry due to various issues mainly poor government support and poor support system and infrastructure for EVs.
2016-2017– Electric rickshaws controlled the whole market due to their widespread appeal. In India, around 500000 e-rickshaws were sold in 2016-17. It was a great aid to the people who had to commute daily. Currently, these rickshaws are primarily used in the Delhi NCR area. 
The Present 
The government is now focusing its efforts on heavily polluted cities to boost the use of electric vehicles. FAME, or "Faster Adoption and Manufacturing of Electric and Hybrid Vehicles in India," is a scheme that will provide a subsidy to 11 cities for the launch of electric buses, taxis, and e-rickshaws.
2021 – Fast forward to 2021, when firms are hustling to produce affordable electric vehicles, to dispel the myth that electric automobiles are prohibitively expensive. E-Trio, for example, is aiming to make electric vehicles more accessible for everyone. They specialise in automobiles as well as other items like electric LCVs, electric bikes, and electric three-wheelers.
Also, there are many other companies big and small that have entered the game and we have discussed them in earlier articles in great detail.
The Future
By 2024, the Indian government hopes to have made arrangements and provided incentives to encourage more people to purchase Battery Electric Vehicles, which will account for 25% of all new car registrations. Electric vehicles currently account for only 0.29 % of total vehicle registrations in India. A two-pronged strategy must be implemented for this to happen. First and foremost, India must become truly EV-ready by establishing the required infrastructure and technologies to support electric car manufacture. Second, facilities must be made so that outdated vehicles can be retrofitted to become hybrid electric vehicles, which will help to reduce pollution levels.