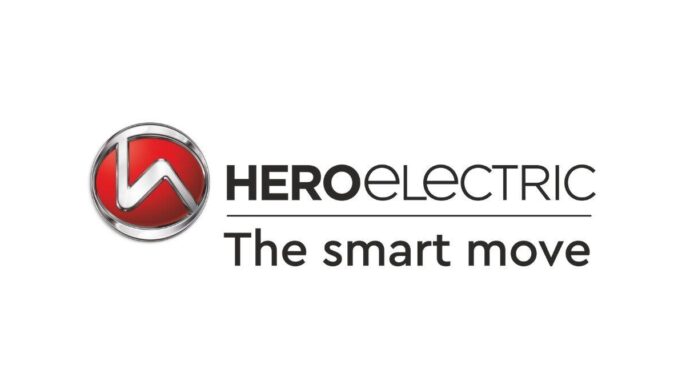 Hero Electric and Mahindra Group established a strategic partnership in the electric vehicle (EV) market. To accommodate market demand, Mahindra Group will produce Hero Electric's most popular electric motorcycles, the Optima and NYX, in their Pithampur facility in Madhya Pradesh, the firms stated in a joint statement.
Hero electric motorcycles will be able to satisfy its demand for over 1 million electric vehicles per year by 2022 thanks to this agreement and the development of its current Ludhiana plant.
Beneficial for Both
This collaboration between two industry leaders aims to improve production capacities to fulfill demand while using Mahindra Group's powerful supply network to serve newer centers around the country over the next few years. 
"To further deepen its roots and strengthen the leadership, Hero Electric has announced a partnership with the Mahindra Group, which is leading the EV transition in the electric three and four-wheelers space."
– Hero Electric managing director Naveen Munjal 
The long-term relationship will see both firms make the most of each other's profound understanding of EVs and drive innovative product development, Mr. Munjal added.
Hero looks forward to creating further synergies with the Mahindra Group. The joint development efforts will also be a major role in developing the platform strategy to assist electrify Peugeot Motorcycles portfolio. In this dynamic, fast-growing global EV context, this collaboration is likely to deliver considerable value to both parties through cost savings, timeliness, and shared expertise.
Mahindra Eyeing for The Global Market
Peugeot Motorcycles has big aspirations for electric mobility in numerous parts of the world, especially in Europe. Through cooperative development and a platform sharing strategy and by using the combined resources of the two businesses, this strategic alliance will enhance these efforts said Mr Rajesh Jejurikar, executive director, auto & agriculture sectors, Mahindra & Mahindra while sharing the vision. 
The company's R&D Centre in India will be integral to this arrangement as will the manufacturing facility at Pithampur, which already supplies Peugeot with EV products, he added. For those who don't know, Mahindra Group owns France-based Peugeot Motorcycles.
According to the companies, the two organizations will establish a smooth communication channel to facilitate information exchange across R&D teams in order to develop new goods and technologies. They stated that this will be done with the Indian and global markets in mind, which will not only help to accelerate the adoption of electric cars but also establish benchmarks for speedier adoption in the industry.
About Peugeot Motorcycles from Mahindra
In January 2015 Mahindra two-wheelers Europe, a European affiliate, purchased 100% ownership in Peugeot Motorcycles, a two-wheeler business unit of the French auto giant Peugeot. It is the visionary CEO and MD Anand Mahindra's dream goal to become an internationally known two-wheeler brand. Mahindra has already committed over 15 million pounds in Peugeot Motorcycles, which translates to 110 crores in Indian rupees, as a genuine commitment to this ambition. It bolstered its footprint in Europe and boosted production at its state-of-the-art French factory, gradually but steadily expanding its motorcycle presence internationally, particularly in the heavily competitive Asian two-wheeler sector.