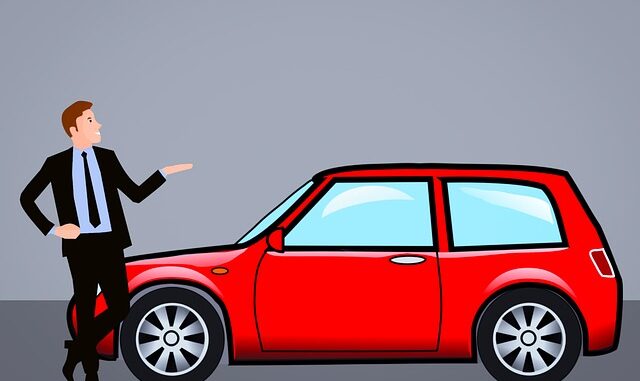 As India is gearing up for its Ev revolution, it would be wise to start an EV dealership in the country and you can have an edge over when the industry scales and the market of EVs grow over the years.
The EV business offers very lucrative opportunities if you are competitive and ready to take risks. Starting an EV dealership will help you earn money through sales of the vehicle, selling spare parts, and providing services for the customers. 
What Do The Figures Say? 
Despite starting from a considerably smaller foundation, the country's still emerging electric vehicle market has put up impressive results. India sold 7.6 lakh electric vehicles in FY2018-19, compared to just 56,000 in the preceding year. According to a recent PwC research, two-wheelers (16.4%) and three-wheelers (83%) dominate the category. During the year, internal combustion vehicles took a blow, showing that the wind is in favor of electric vehicles.
While two- and three-wheelers will continue to dominate the EV industry in India, electric cars are anticipated to account for 6% of new car sales by 2030, and a whopping 28% by 2040, making India the world's fourth-largest passenger EV market, according to BloombergNEF research.
EV Dealership: Government Supports
Switching to electric vehicles is a priority for the Indian government and it has been reflected in the budget. Finance Minister Nirmala Sitharaman set aside Rs 10,000 crore for the FAME II (Faster Adoption and Manufacturing of Electric Vehicles) program.
The framework connecting subsidies to increasing levels of localization in India's EV strategy is a step in the right direction.
Some of the initiatives by the government under the FAME II is,
It employs a two-pronged strategy, it encourages strong localisation and also to buy high-quality goods.
For locally sourced batteries the buyers get a subsidy of Rs 10,000 per KW.
Customers would receive income tax rebates of up to Rs 1.5 lakh on interest on EV loans, for a total exemption benefit of Rs 2.5 lakh over the loan period.
The GST on EVs has already been reduced from 12% to 5% by the GST council. 
The government has also declared a customs tax exemption on lithium-ion cells to reduce the cost of lithium-ion batteries.
All these facts and figures point out that, it is a good idea to start an EV dealership in the country.
EV Dealership: Grabbing The Opportunity
According to industry experts, now is the perfect moment to start an EV franchise since customer awareness is rising with the price hike in petrol in India, and in few states, it has reached 100 rupees/liter. The customers are looking at the EVs with more enthusiasm and are serious about changing into EVs.
In the next 2-5 years and beyond, electric vehicles will be the core of the Indian automotive industry. People who enter early to the industry may definitely benefit from the first-mover advantage.
But before you start let us look into the steps to follow before starting an EV dealership.
The Required Groundwork 
To run a profitable business, we have to do some groundwork before starting the business.
1. Conduct a market study.
Analyze the market, find out which products people like, and assess demand. While evaluating the demand, keep in mind how your firm may be able to pull part of your consumers' needs.
2. Understand your potential Buyer
Each company must identify its target customer. Your ideal client is a set of characteristics that all of the best clients have in common. By identifying the ideal buyer, you may plan your firm to meet your needs.
3. Determine the market's growth rate
The goal of your dealership market research is to see if there is enough demand for your product. Finally, you must examine how much revenue from the market can be used to attract your items and consumers.
4. Setting Up The team
You have to select and recruit people to work for you in various positions and train them according to their roles and the industry standards.
Following roles are must for a dealership,
Manager- Who coordinates all the day to day operations on an executive level.
Accounts and Finance – Responsible for registering and keeping the cash flow in and out.
Sales –  The success of your dealership depends largely upon the competency of your sales team so make sure you have the best.
Services – This is another area you can leverage to bring profits and you have to train your team because EV technology is relatively new.
How Much Does It Cost?
For a small 500 sq ft location, an EV franchise typically requires Rs 12-20 lakh expenditure. This comprises interiors for Rs 4-7 lakh and inventories, spare parts, and equipment worth the remainder. 
New dealerships may easily generate Rs 80,000-90,000 gross profit per month by selling 20 scooters, allowing them to return on investment (ROI) in as little as 9-10 months if the premises are owned 16-18 months if the premises are rented.
Other requirements are,
You'll need a servicing area.
A yard to transport a month's worth of goods.
The cash to run the business for at least 6 months without return and,
You can get a loan from a bank, with the stock as collateral.
Challenges You Might Encounter
With every opportunity, there are risk elements involved, and starting an EV dealership is no exception. You might have face difficulty in raising the amount of money required or finding the perfect place to start your showroom.
Another challenge you have to face is training your people. The EV industry is a relatively new sector and it is not yet stabilized in India. Thus your sales team may not able to convince people to buy the products easily or your service team might run into new troubles every week (This can be very rare because in an EV the room for error is too shallow) but these are the hurdles you have to overcome to make money and help the country to achieve her environmental goals.
Links to dealership pages of potential EV manufacturers in India