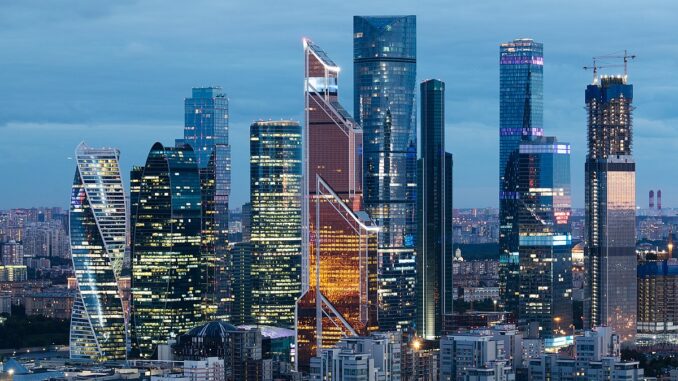 The Russian capital has made history by deploying the 1000th electric bus on its roads. This electric bus is the 400th vehicle to be acquired with green bond proceeds. The project's purpose is to demonstrate how such cooperation and involvement may help make the city more environmental-friendly while also being concerned with environmental preservation.
Short History Big Impact
In 2018, Moscow introduced the modern electric buses and from then on, this novel mode of surface transportation has shown to be effective and environment friendly. With services being offered on 66 bus lines, the electric buses have covered 60 million kilometres and transported over 150 million people and here is the good part: The operation has reduced the amount of emissions by a whopping 600 thousand tons.
Moscow is now working to improve its charging infrastructure. Currently, in the city, there are over 168 charging stations and by the end of 2023, the number of stations will have risen to 500.
No Compromise in Comfort
Each electric bus has a capacity of 85 passengers. Each one of them is equipped with a low-floor, ramps, and accumulation spaces, making them accessible to people with impairments. The electric buses have handrail-mounted device chargers, climate control systems, and media screens.
The buses also contend with the vagaries of Moscow's weather. The operations have been running without a hitch for the fourth straight winter season. Its working temperature ranges from -40 to +40 degrees Celsius. A temperature control mechanism is included in the batteries to protect vehicles from overheating in the summer and freezing in the winter.
Speaking of Future
Moscow's primary surface public transportation operator ceased buying diesel buses in 2021. Moscow is to purchase 600 more electric vehicles next year. More than 2,200 electric buses will be delivered to the city by the end of 2023. Electric vehicles will account for about 40% of all surface transportation fleets. More than 2,200 electric buses are expected to be purchased by the end of 2023, representing a 600-unit increase. Nearly 40% of the bus fleet should be electric at this stage. Up to 500 separate stalls will be added to the rapid fast-charging structure.
Advancements in The Bus
In collaboration with KAMAZ and RUSNANO, the Moscow government is also creating an innovative hydrogen bus type. The testing of the first Russian-made articulated electric bus has also begun and after the test drive, the city is planning to acquire the buses for high-traffic routes.
The electric bendy bus has space for 135 passengers and a range of 90 kilometres; charging of the battery pack takes 20 minutes. The new articulated electric bus is also the first electric bus in Moscow with an electric heater.
"Moscow is considered to be the leader in the electric bus fleet in Europe. We continue to develop environmentally-friendly public transport. KAMAZ, a Russian manufacturer of vehicles, trucks and engines presented a modern electric articulated bus for test operation, which we will launch on the roads of Moscow. It is now tested on the T34 bus route, so each passenger will be able to appreciate the comfort and innovations of the electric bendy bus".
—Maksim Liksutov, the Deputy Mayor of Moscow for Transport
Moscow buses, as far as we know, are powered by lithium titanate batteries (LTO), which have a relatively small range (energy density is substantially lower than LFP), but can be fast-charged after the trip, are ready for extremely low temperatures, and have a long lifespan.
Conclusion
Employing electric buses in cities is a very good strategy towards a cleaner tomorrow because,
City buses have small distances between the journeys, thus low range, low charging time batteries can be made use of.
Diesel-powered buses emit a lot of greenhouse gases while starting and stoping that can be effectively eliminated by electric buses.
People can get a before-hand experience of the comfort and convenience provided by electric buses before buying one.
The noise pollution can be greatly reduced.
And there are many more good aspects of employing electric buses in dense cities and it is a much powerful and effective campaign about the benefits of EVs.