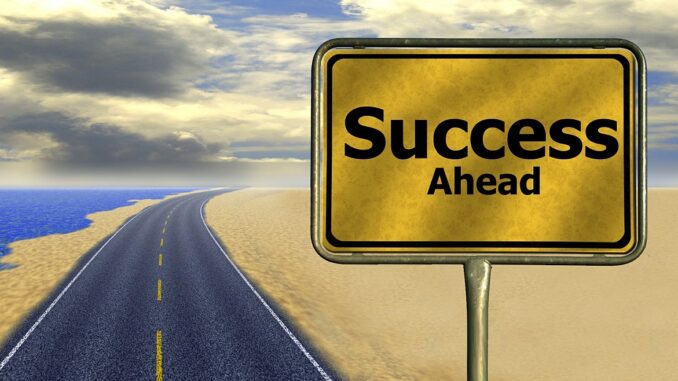 We all are aware of the paradigm shift happening in the global automotive industry. The industry is trying to come up with more energy-intensive power sources. In the case of India, the cost of oil imports, rising pollution, and international pledges to combat global climate change are the most important driving factors of the country's investment in this shift to electric mobility.
The following several decades may prove to be significantly greener for India.
Indian EV Sector: A Reality Check
It is expected that by 2030, the nation's automobile sector, which is currently the fifth-largest market, hopes to be the third-largest in the globe. Relying on the traditional fuel-intensive forms of transportation seems less promising and won't be sustainable while serving the enormous domestic market.
Policymakers are developing the idea of "Shared, Connected, and Electric" transportation with the bold goal of attaining 100% electrification by 2030.
The possibility of 100 percent FDI has accelerated the growth of new production hubs and enhanced infrastructure for charging stations in India's electric vehicle industry.
The growth factors for the Indian EV industry are PLI to promote domestic production of electric vehicles, hydrogen fuel cell vehicles, and a boost for locally produced ACC battery storage goods. In India, EV sales surpassed 300,000 units in 2021.
EV Opens Numerous Doors
The electric vehicle industry is opening various doors in both government and private sectors. According to an estimate by the India Energy Storage Alliance (IESA) by 2026, the Indian EV market would expand at a CAGR of 36%, and the market for EV batteries will grow at a CAGR of 30%.
India stands to gain from this shift to electric vehicles since it has a relative abundance of renewable energy supplies and can take advantage of the trained labor force that is present in the nearby industries.
The regulations outlined in the budget for 2022 are intended to make battery changing easier, and interoperability standards that provide universal battery technology will further provide the industry with the essential impetus for expansion.
The honorable finance minister had said that the private sector would receive assistance in developing the necessary infrastructure for the development of the EV ecosystem. We can certainly predict that "Batteries as a Service" is creating a vast ecosystem that has the potential to create a significant number of skilled and unskilled jobs in the industry.
In the long run, the push for AtmaNirbhar Bharat and the general rise in capital expenditures will be advantageous for domestic EV production and EV infrastructure.
The expanding vehicle population will offer a boost to the ecosystem of Original Equipment Manufacturers (OEMs) and component companies while stimulating employment in the EV sector.
An Ocean of Opportunities
According to the Ministry of Skill Development and Entrepreneurship by 2030, the EV industry is expected to generate one crore direct jobs, and we may anticipate that this will result in the creation of about five crore indirect jobs. EV companies would place a greater emphasis on technical and specialized skills to meet the demand's rapid development.
While office occupations would increasingly require knowledge of artificial intelligence, analytics, and app development, the basic manufacturing, and industrial setup would continue to require a steady supply of blue-collar workers.
As this cohort would provide the domain experience and maturity in areas like supply chain, operations & procedures, and customer feedback that any new-age organization would want to use, it is most likely to see a positive bias towards employing workers from the core automotive & allied sectors.
Upskilling some of these profiles with electrical and electronics engineering needs to be the main goal.
The skilling initiatives outlined in the budget will help in the creation of new skilling avenues and produce a pool of employable resources that can be used by emerging sectors like electric vehicles and related businesses.
These initiatives will be aligned with the National Skill Qualification Framework (NSQF) to be in line with dynamic industry needs. Overall, the budget appears more environmentally friendly for the future and the expansion of jobs in the EV and EV Infrastructure sector.
Time To Crunch the Numbers
According to the report published by the hiring and recruitment firm CIEL HR Services, The Indian electric vehicle industry has experienced an employment boom of 108% over the past two years, with Bengaluru leading the way in terms of talent location and the EV market is seeing significant growth in metro areas. 
According to the survey, Bengaluru is the city with the most job openings for EV talent, accounting for 62% of them. Delhi comes in second with 14%, Pune comes in at 9%, Coimbatore comes in at 6%, and Chennai comes in at 3%. 52 enterprises employing 15,700 people participated in the report titled "Latest Employment Trends in EV Sector 2022."
It was discovered that the engineering branches rule the EV industry, with operations, sales, quality control, business development, IT, human resources, and marketing following closely behind.
Over the past six months, top EV players have hired 2,236 people. Women are making progress in the EV industry despite being present in practically all industries in India.
According to CIEL HR, women hold top executive positions at a variety of EV companies, including Kinetic Green, Mahindra Electric Mobility, Convergence Energy Services Limited, OBEN Electric Vehicle, and Ampere Vehicles.
Now let us look into some roles or professions which are going to benefit hugely from the growth of the EV industry.
#1. Electrical Engineers
The most fundamental component of creating an electric vehicle, and I know you would assume this, even though it may seem corny is electrical engineering. Because the electric vehicle (EV) industry is relatively new to the market, there is an active need for restructuring the motor, battery, sensors, and various other parts of the vehicle following customer reviews and feedback.
The skill of an electrical engineer is used for diagnosing or managing the motor and all of the circuits in the vehicle.
Therefore, there is a lot of room for electrical engineers in this just-starting sector. You need to complete a 4-year professional course to gain this ability, but don't worry if you don't have the opportunity to do so right now.
If you're still interested in this sector, you can take several professional courses specifically created for electric vehicles.
#2. Electronics Engineers
The study area of electronic and communication engineering (ECE) is where engineers enable communication among electronic components in a circuit or any machine (component) concerning microcontrollers or microprocessors.
The success of any electric vehicle company or the success of any electric car itself now depends on the field of electronics and communication engineering.
Consider a career as an electronic and communication engineer in the field of electric vehicles if you enjoy learning about internal circuit components and how to effectively set up and optimize communication among various electronic components.
#3. Designers
You may be familiar with or have at least heard of "Automobile Designing" but the field has been around for a while, it has long been one of the most well-known and lucrative professions in the ICE vehicle industry. Similar to the ICE industry, the "Design and Simulation" of automobiles is crucial to the EV industry, however, the format and requirements for creating an EV differ from those for an ICE vehicle.
You might consider pursuing a career in the electric vehicle industry if studying mechanical stress-strain, the strength of various structures, various gears, and mechanisms intrigues you and you have a good command of various designing software like CAD-CAM, Solidworks, etc…
#4. Battery Researchers and Engineers
An electric car's battery powers and controls every aspect of the vehicle. Similar to this, a battery engineer or researcher is one of the most important resources for any company that produces electric vehicles. The range of an EV can be increased overall, the corporation can reduce its E-waste, and the battery performance and charging time can all be improved.
Usually, upgrading battery packs give the business a competitive edge by producing a superior product.
As a result, the majority of businesses are investing heavily in the battery industry, giving those who are interested in it more opportunities shortly. In the digital age, learning about batteries has gotten more simple.
However, a professional course or degree may be more helpful if you want to pursue a career in this area.
#5. Data Analyst
Data collection is another advantage that electric vehicles have over gasoline-powered ones. Due to different restrictions including warmth, vibration, and lack of stability, there is a very little scoop for monitoring data in ICE vehicles, which results in lesser data gathering, monitoring, and, ultimately, a very little scoop of improvement.
However, with electric vehicles, we can track driving data and battery performance under varied circumstances, and we can track an EV with an endless number of data points. The data analyst steps in at this point to apply numerous algorithms and draw a significant conclusion from millions of data points.
The value a data analyst brings to the company is substantial. The usage of data analysts in the automobile business has recently been very limited or nonexistent, but in the newly rising electric car market, the data analyst has a very big scoop.
Online courses are an option if you want to gain this talent. A data analyst should also have a strong portfolio and Hands-on experience that is linked to the electric vehicle business to pursue a career in this field.
#6. Artificial Intelligence
The "Tesla electric car" is the best example of how AI is greatly influencing the automation of many processes in the automobile industry. A.I. is crucial to the development of numerous EV-specific applications, including motor controllers, charging points, and BMS, in addition to self-driving cars.
To give the user the maximum driving range and performance, AI monitors and controls the energy flow from the battery under the user's typical driving style.
Because it doesn't require any prior in-depth industry knowledge and can be done from anywhere in the world, you may simply learn this skill from the comfort of your home utilizing the internet.
#7. Computer Science
Although software engineering and development skills do not directly contribute to the creation of an electric car, they are very helpful in managing and providing a suitable user interface to monitor and utilize the vehicle to the fullest.
Here's how it works: If you've ever purchased an electric vehicle, you should have received an integrated application for both the car and the charging station. One who handles it in the backend and designs it for the frontend is a software engineer. Those apps use a lot of A.I., M.L., and data analysis to provide you with a terrific experience and accurate results.
A software engineer may assist a business in countless ways now that everything is digitized, and opportunities exist in every field for someone with computer science skills.
Conclusion
We have seen that the EV industry is growing, therefore, creating an ocean of career opportunities. The above-mentioned are primarily the seven skills necessary to get into the EV sector. If you develop them, it will enable you to enter the expanding fields of sustainable transportation and electric vehicles.
If you are a graduate of one of the core engineering branches, such as mechanical, electrical, or automotive, and you received your degree in this or a subsequent year, you should be aware of the state of employment in this sector.
However, the market is changing, and the demand for core engineering branches is expected to increase.
You May Also Like