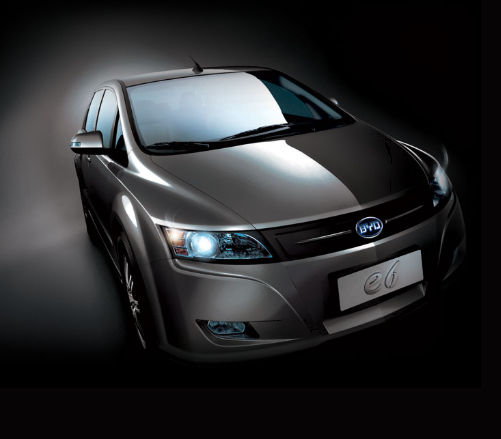 The Chinese electric vehicle maker backed by the Investment wizard Warren Buffet, surpassed Tesla last year on global sales and will assemble its EV models in Sriperumbudur, near Chennai, and sell vehicles in the lucrative Indian market.
To portray its product line, BYD will participate in the forthcoming Delhi Auto Expo in 2023, proving the seriousness of its India venture. The company intends to sell 10,000 assembled vehicles in India over the next two years and study the feasibility of setting up a local manufacturing facility.
There is expected to be a variety of items on exhibit, including hatchbacks, sedans, and SUVs, as well as the well-known Blade battery technology, which has a range of more than 450-500km.
Given the positive response to its E6 MPV, Sanjay Gopalakrishnan, Senior Vice President of BYD India's Electric Passenger Vehicle Business, believes the business would join the mainstream EV market with its Atto3 SUV over the forthcoming festive season. "We are getting significant traction for our vehicles in India from corporate customers, we want to expand further into the personal buyer's space with our SUVs. We are planning to showcase our vehicle architecture and battery technology at the upcoming Delhi Auto Expo, with a long-term vision of participating in the growing EV business in India," added Gopalakrishnan
In the rapidly expanding Indian EV market, the Atto3 will compete alongside the Hyundai Kona EV and M G Motor's ZS EV. It will cost roughly Rs 25 lakh and have a range of more than 450-500 kilometers on a single charge.
Several Chinese automakers have struggled to establish production bases in India due to the Indian government's increased scrutiny of investments from neighboring countries.
In response to a specific question about acquiring permission from the Indian government to expand its business in the country, Gopalakrishnan stated that the company does not need permission for its present infrastructure.
He went on to say that local production is part of phase 2, which will be studied based on the responses to its assembled models – E6, Ato3, and impending new models that will most likely be displayed at the Auto Expo. "Our long-term vision is to grab 10-15% market share of passenger electric vehicle space by 2030, but how we reach that is yet to be defined. The initial target is to sell 10000 Evs for which we have a setup, the next set for local manufacturing will be explored next year," he said.
BYD has sold about 450 units of its E6 MPV since presenting it to corporate and fleet clients last year, and the firm plans to sell more than 1000 by the end of the year. With corporate fleets transitioning from ICE to EV and ESG goals becoming more prominent, BYD's vehicles have sparked considerable attention. Also, BYD's electric vehicles have a range of more than 450-500 kilometers due to its well-established Blade battery technology which makes it more attractive.
BYD and Toyota Motor Corporation already have a joint venture for the same EV powertrain and entered the Indian market in 2007 to manufacture electronic parts, batteries, and mobile phones in Oragadam. As of 2016, it supplied Olectra with batteries and bus chassis from its Sriperumbudur assembly plant. BYD will assemble its passenger vehicles at the same location. By the end of the year, the company will have hired nearly 100 people and expanded its capacity to 10,000 electric vehicles.
The company now has 12 dealerships in 12 cities, with plans to expand to 18 cities with 24 shops within the next six months. BYD India will strive to grow its dealership network based on the success of its EVs.