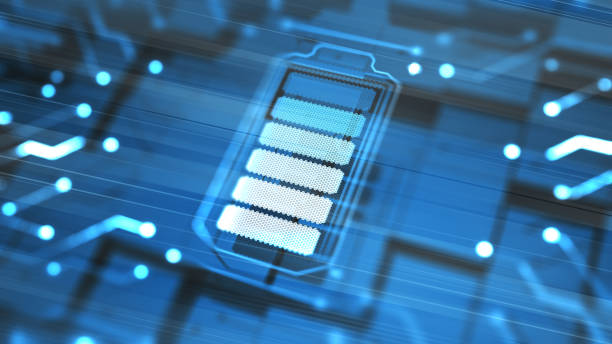 Log9 Materials, a battery and deep-tech start-up, announced the inauguration of India's first indigenous cell production line last month. The startup aims to attain at least 50 MWh (megawatt-hour) of peak cell manufacturing capacity in a year with the plant, which is said to be the biggest in Southeast Asia. 
"At a time when the bulk of cells and batteries used in India's electric vehicles (EVs) are imported, this breakthrough breathes fresh life into the country's mobility ambition of a considerable shift to electric by 2030," 
-Kartik Hajela, co-founder and COO of Log9 Materials.
In this article, we will be discussing the importance of in-house manufacturing of EV battery cells. The COO of Log9 Material gave to explains the topic among other subjects in an interview with Financial express.  
Log9 Materials: The Product Line
For the startup, their goal is to reach a peak cell production capacity of at least 50 MWh in a year and then scale up to over 5 GWh in 3-5 years. The speciality is that the Log9 cells are made from the ground up in India, with Indian operating circumstances, environment, and consumers in mind.
Compared to traditional Li-Ion batteries, which are currently dominating in the Indian market, Log9 Materials has leveraged its cell-to-pack capability to produce RapidX battery packs, which enable 9 times quicker charging, more remarkable performance, and reduced battery degradation along with more battery life. 
Log9's RapidX batteries, which use InstaCharge battery technology, are designed to work at temperatures ranging from -30 to 60 degrees Celsius. Furthermore, Log9 is aggressively investing in the research and development of Aluminum Fuel Cells, which will power future long-haul commercial vehicles.
"We at Log9 are extremely proud and happy to launch India's first cell manufacturing line, which reflects a giant leap forward in empowering India with all the flexibility and scale that would be required to give the country the right impetus for ushering its EV-led future. Thus, for Log9, Day Zero marks the day that will usher in a new era of India-made cells for India. This special Day also marks our 7th anniversary and is therefore presented as a culmination of the groundbreaking efforts by LogNiners throughout our seven-year-long journey so far. Our cells have been designed grounds-up in India, for India; and this means that Log9's cells and batteries are the best suited for Indian operating conditions, climate and customers, and hence they are going to play a crucial role in making India self-reliant while helping the nation realize its ambitious electric mobility vision. With the momentum garnered from Log9's Day Zero event, we will be going onwards and upwards and pledge to do everything possible to enable our country to accelerate and lead within the intersectional areas of e-mobility, EV-tech, clean energy and cleantech, sustainability and deep technologies."
-Akshay Singhal, Co-Founder & CEO of Log9 Materials
Importance of In-house Cell Manufacturing
The structure of an EV goes like this. First comes cells, a cluster of cells that make up a module, and a cluster of modules that makes up a battery pack. There's also the battery management system to consider (BMS). While BMS has been mainly indigenous (semiconductors are undoubtedly imported), the most fundamental component that is the cell is imported.
Now moving on to the economics. The cell costs around 70% of the cost of a standard battery, whereas the battery costs 40-45% of the cost of an electric vehicle. As a result, the cell is the most expensive component of an EV, accounting for 30-40% of the total cost. With Log9's manufacturing plant we are presently producing the most costly and vital component of an EV battery in India.
Way to Go Independent
Despite manufacturing the cells, we still have to import certain chemicals to produce the EV battery. For example, we have to import Lithium outside of India. The Chinese dominate the worldwide lithium supply chain. However other metals may be obtained from India. The most essential ingredient is lithium, which is largely imported. Manganese and aluminium, on the other hand, are rich in India. Nickel and cobalt are also used in batteries, but they are generally imported, so Log9 strive to avoid using them in their products.
While India is looking for domestic lithium resources, it is also in negotiations with nations such as Australia, which has vast lithium reserves. Bilateral talks are underway to get lithium from Australia.
EV Fires and The Battery
There are three main causes of an EV fire
One of which is at the cellular level. Many of the EVs that caught fire used batteries with NMC (nickel, manganese, and cobalt). NMC may readily catch fire if the EV is run at a high temperature. The ambient temperature in China and the United States, where NMC chemistry is popular, is 25-30 degrees Celsius. The ambient temperature in India might reach 45-50 degrees Celsius thus the chances of fire when using NMC batteries are more in India. The solution is to switch to lithium, iron, phosphate (LFP) or lithium titanate (LTO) chemistry. Tesla has lately switched to LFP for its basic range cars.
The second issue is that very few EV companies in India have done any research and development on their vehicles, and the majority are just assembling them in India using parts imported from outside. What if the BMS fails, which is the Holy Grail of EV safety? If adequate real-world testing isn't done, this might fail. All-electric vehicle firms must do a "what if" study. 
The third cause is the charging of electric vehicles. It might be a fire danger if you're charging at a 1 kW connection and the energy infrastructure isn't up to par.