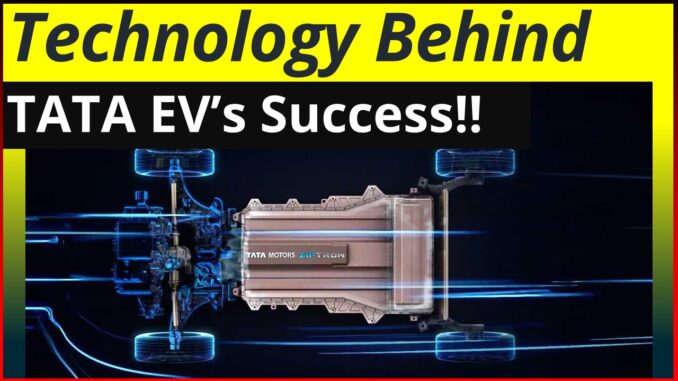 The high voltage EV architecture named Ziptron from TATA motors has successfully addressed most of the EV user concerns such as power, ability to use during rain and monsoons, reliability, suitability to long-distance usage, and frequency of charging.
Today we are going to check out the details of the Ziptron technology from the TATA motors. They have already proven the effectiveness of the technology with the most successful made-in-India electric car Tata Nexon EV.
Ziptron
There are 5 pillars for the Ziptron technology. They are
Performance
Technology
Reliability
Charging
Comfort
Let's have a look at each one of them.
#1 Performance
The Technology features a high-performance energy-efficient motor that has flat torque characteristics. This could provide the driver a great driving experience and helps out the vehicle to accelerate instantaneously.
It accelerates the vehicle from 0 to 60 km/h quickly.
#2 Technology
The Ziptron has a high energy density Li-Ion battery pack that provides the vehicle a maximum range. Then it consists of a permanent magnet synchronous AC motor that has the previously explained torque characteristics and higher efficiency.
The power electronics components are liquid-cooled to extract the maximum onboard power at high efficiency.
#3 Reliability
The Ziptron technology integrated vehicles have been driven more than 35 million kilometers in real-world conditions. Especially on the diverse Indian terrain.
The IP67 rated motor makes it weatherproof and gives you the confidence to drive during the rainy season.
Most importantly you will get 8 years of warranty for the motor and the battery. It further improves the reliability of the technology.
#4 Charging
The Ziptron accepts the Combined Charging System (CCS) Standard that offers both fast and regular charging. The Ziptron car can be fully charged in 60 minutes from the DC fast chargers.
#5 Comfort
Electric vehicles are more comfortable in terms of pollution. Both air and noise. In the cabin of the vehicle, you will get a silent and noiseless experience. Along with this, the technology offers you a very refined driving experience as well.
So, that's all about the Ziptron technology from TATA Motors. If you haven't watched the video about the second car from TATA with the technology installed, here it is. The car is TATA Tigor EV.