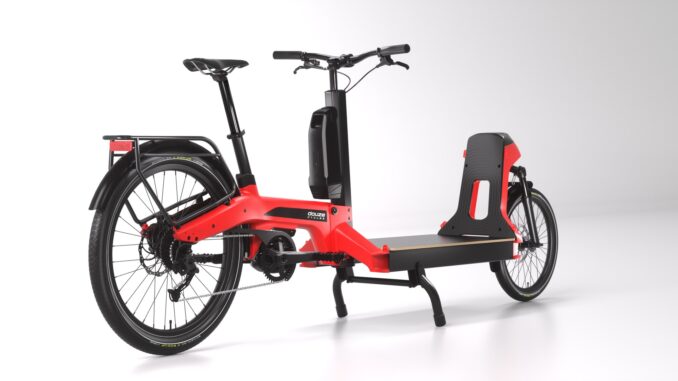 Toyota, the Japanese auto giant, has taken another step into the world of zero-emission vehicles by releasing its first electric cargo bike in France.
Toyota France has decided to collaborate with Douze Bikes to launch a new e-cargo bike. The E-Bike will be manufactured in Dijon by the E-Bike company, but it will go on sale in September 2023 through Toyota's 300 French car dealerships.
The Design & Specifications
The new Douze Cycles x La mobilité Toyota is built with an aluminium frame and a big 850mm load platform in front of the rider that can be outfitted with a 300-litre polypropylene storage box. The bike is built with the lowest feasible centre of gravity in mind. The machine can carry weights weighing up to 100kg, or three children or one adult. Interestingly, the bike's frame can be divided into two halves for simpler storage.
While the Douze Cycles x La mobilité Toyota is carrying the Toyota logo, the powertrain for the E-Bike is unconnected to the powertrain found in the Toyota's EV SUV Toyota bZ4X( I mean one is an E-Bike and the other is an SUV).
In fact, the power train is propelled by a Yamaha motor that offers 250 Watts and is powered by a 500Wh detachable battery pack. The Douze Cycles x La mobilité Toyota can travel up to 62(100 km) miles on a single charge and can be fully charged in about four hours.
There's a 10-speed Shimano gear system, Tektro M750 four-piston hydraulic disc brakes, cargo e-bike-specific Schwalbe pickup tires and Busch and Müller LED lights. The front wheels are 20 inches, with 26 inches in the rear.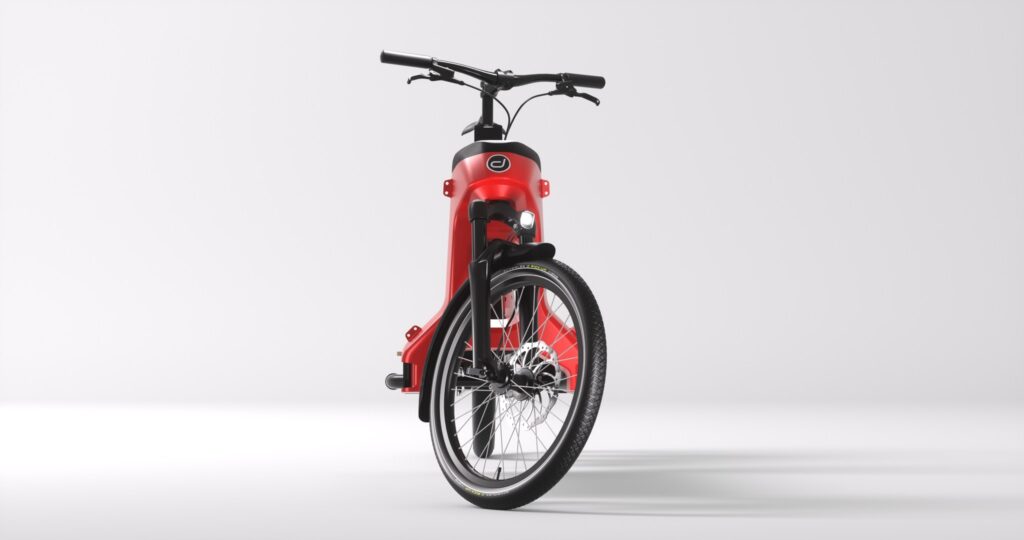 Douze Bikes is committed to reducing the carbon footprint of its products, and the new bike is constructed using polymer parts created from recycled materials. The machine is made up of 17 replaceable pieces, which means that tiny elements can be quickly repaired or replaced, and the frame may support multiple motors. The bike is also designed to be simple to disassemble and assemble.
Many automakers have also joined the electric bicycle bandwagon in recent years, drawn by the rapidly increasing market and cheap barrier to entry for lightweight two-wheeled electric vehicles.
Why Prominent Car Makers are Moving into E-Bikes?
Essentially, all automakers can foresee the future of urban mobility but it's not looking good for traditional automobiles.
Some of the reasons for this are,
All major cities around the world are increasingly restricting car traffic in favour of bikes, scooters, and other smaller vehicles or for public transportation.
Electric scooter-sharing services are rapidly growing in popularity.
Electric bicycle sales are at an all-time high and expanding faster than ever before.
Personal electric vehicles, such as E-Bikes and E-Scooters, are thus the future of urban transportation. That isn't to suggest that automobiles aren't relevant. They are no longer the only part, and others say that they will soon cease to be the dominant part of urban mobility. Thus all the major automakers are after a piece of the action.
Some of the examples are,
Peugeot has created its own wide line of e-bikes, and the automaker SEAT from Spain previously collaborated with Barcelona-based Quiet to create its own seated and standing electric scooters.
GM indigenously developed an electric bicycle, but it was ruthlessly killed out early in the COVID-19 epidemic. Instead, GM just unveiled a HUMMER E-Bike created through a licensing deal to complement the monstrous HUMMER EV.
KODA unveiled one of the strangest electric bike/scooter concepts we've seen, albeit there's no indication that it will be produced.
Jeep has entered the high-powered E-Bike market through licensing agreements, while their attempt to co-develop an electric scooter was far less successful.
Rivian, a manufacturer of electric trucks and SUVs, recently enlarged its trademark to include E-Bikes. The company has also hired top talent in the electric bicycle market, increasing the likelihood of a shift to E-Bikes.
VinFast, a Vietnamese-based electric manufacturer, recently unveiled four intriguing new e-bike models.
Polestar, a Swedish electric car manufacturer, has announced plans to produce its own electric bicycles.
Even motorcycle manufacturers such as Harley-Davidson, Ducati, and BMW Motorrad have entered the electric bicycle and scooter market. It is no surprise that Harley's and Ducati's performances have been far more remarkable than BMW's.