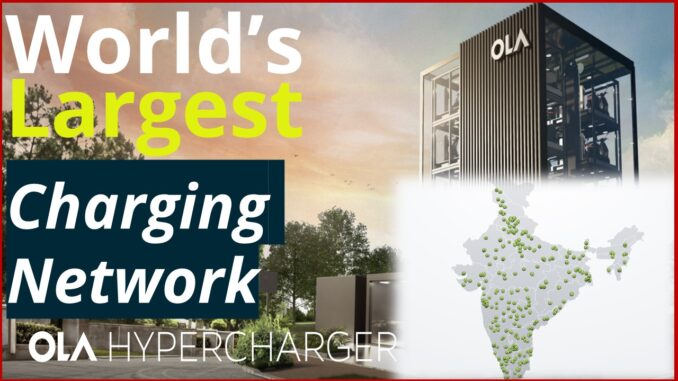 The charging infrastructure plays a major role in electric mobility adoption. Vehicle manufacturers admits the necessity of installing charging stations across the country to popularize electric vehicles. Even though we can charge the electric vehicles from our home, office, etc. the public charging stations that necessary, especially during long drives.
Here is a promising news from OLA electric that they are setting up the world's largest two wheeler charging network in India.
The plan is to setup 100,000 charging stations across 400 cities in another 5 year. It is estimated an investtment of $2 billion for this huge infrastructure development project.
Ola hypercharger will be the fastest two wheeler charging network that can charge OLA electric scooter battery to 50% in 18 minutes that converts into 75 km range.
Bhavish Aggarwal, chairman, and CEO, Ola, said, "Our plan to build a comprehensive charging network is a key piece of this. By creating the world's largest and densest 2-wheeler charging network, we will dramatically accelerate the customer adoption of electric vehicles and rapidly move the industry to electric."
Watch the following video to know more
In the first year of operation, OLA plans to install 5,000 chargers across the 400 cities and it will be more than double of the currently available charging infrastructure in the country.