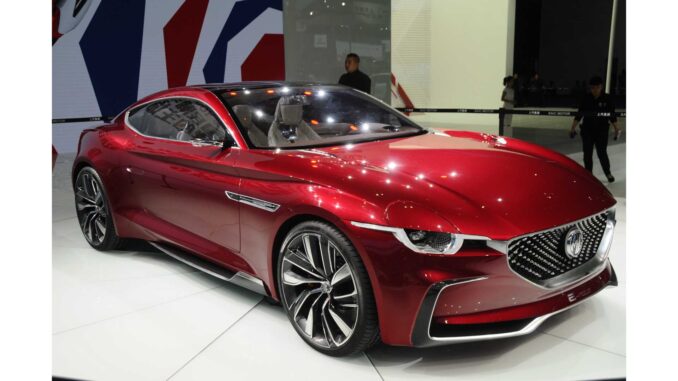 MG Motor India would launch an electric car priced between Rs 10-15 lakh by the end of the next fiscal year to expand its presence in the country's electric mobility industry according to a top corporate executive. The next new product by the company would be an electric crossover vehicle built on a global platform but customized for the Indian market. Currently, MG sells the electric SUV ZS EV in India.
MG's New Crossover: What to Expect?
The company was planning to introduce a new EV model but the ambiguity in the sector delayed the announcement. MG Motor India President and Managing Director Rajeev Chaba shared that now the company is confident to launch new models as the Indian government has made it clear that the 'Future is Electric.
According to Mr. Chaba, the proposed model will be priced around 10-15 lacks and will be based on a global platform designed for emerging EV markets including India. Although the platform is made for a global application the vehicle would be tailored to the needs of India. 
"This is the kind of tipping point that we have been talking about that if we are able to do a car between Rs 10 lakh and Rs 15 lakh that can give us good volumes. So hopefully, this would be our volume EV car." 
-Rajeev Chaba, President and Managing Director MG Motor India.
MG Motor India would localize a lot of parts for its forthcoming EV, according to Mr. Chaba, in order to meet the government's standards for the production linked (PLI) scheme for the auto sector. He went on to say that these would include battery assembly, motors, and the localization of other parts.
The next MG electric crossover is expected to be a sub-4 meter variant and to have an electric range of more than 300 kilometers. The model will have to compete with the Tata Nexon EV, which is now India's best-selling electric vehicle, with a market share of about 60%. In India, Hyundai, Mahindra, and Kia are all planning to launch tiny electric SUVs.
PLI Scheme For Auto Sector
The Government of India has approved an over 26,000 crore Production Linked Incentive (PLI) plan for the automobile sector. The Union Cabinet has approved a total incentive program worth Rs 26,058 crore for a five-year period to increase the manufacturing of electric and fuel cell vehicles as well as drones in India. The vehicle sector would receive Rs 25,938 crore, while the drones sector will receive Rs 120 crore. Several Original Equipment Manufacturers (OEMs) have issued statements in response to the cabinet's announcement.
Conclusion
MG planning to bring a new all electrical model to India is great news and from Mr. Chada's words, we can sense it. With the newly introduced PLI scheme and developments in the EV charging infrastructure more and more, companies are confident to invest in the Electric mobility sector in India.
The ZS EV by MG Motors is currently offered in two pricing ranges: Rs 21 lakh and Rs 24.68 lakh (ex-showroom). According to Chada, the company currently has over 2,000 orders waiting, but it can only produce 250 to 300 units per month.
Due to the semiconductor shortage but hopes to make it up from February by producing 500 to 600 units a month.