Electrical and electronics engineering projects on the electric vehicle are interesting to do and helpful for society. Electrical engineering project ideas that help students, engineers, mechanics, hobby circuit makers, etc. are listed here.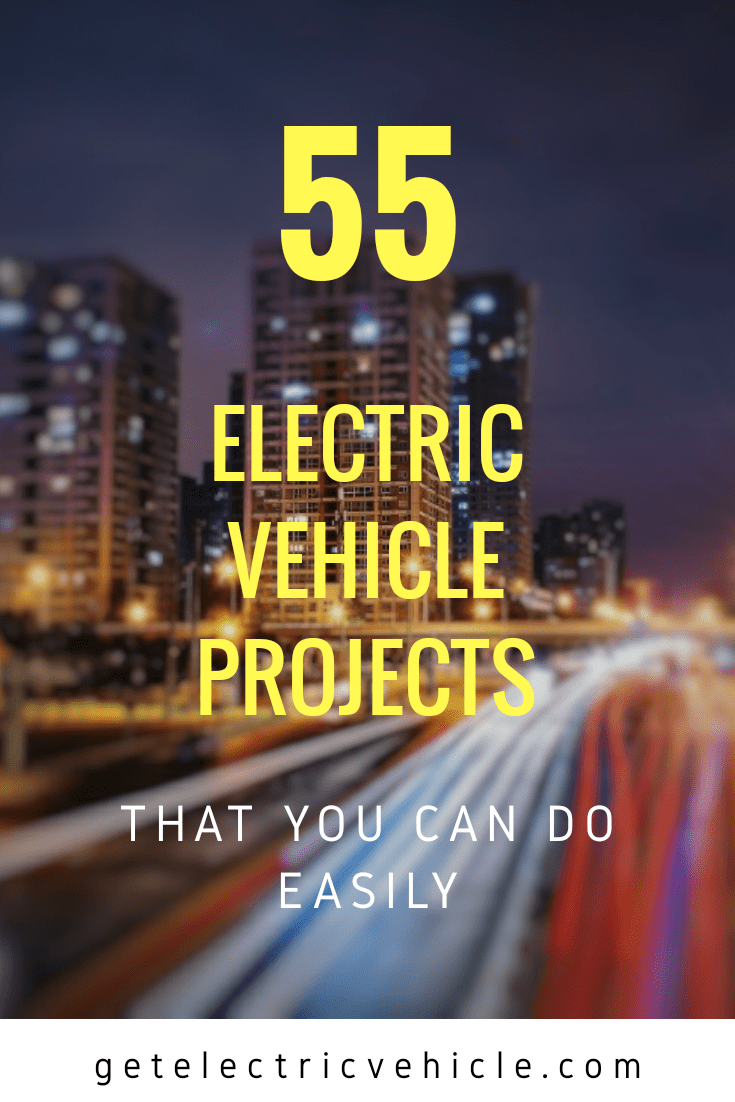 You can check the post 100 plus research project ideas on electric vehicles here. In that post, I had written everything in a way to give you an opportunity to think and decide the topic.
In this list of electrical engineering project ideas on the electric vehicle, I list out all the project topics from the posts in GetElectricVehicle.com
I would be really happy if someone finds the list useful 🙂
How I organized the list? This list focus primarily on research projects.
People who are doing Ph.D., MTech, BTech, other EV enthusiasts, professionals, etc. can read and do a project on the listed topics.
Again you have to think on the listed topic and search in IEEE explore for recent advancements of the topic.
This exclusive list of electrical engineering projects would be updated frequently to help you to get the latest ideas from the posts in the blog.
Read detailed posts of electric vehicle projects here.
You can also grab "Electric Vehicle Research Projects" eBook
Electrical engineering project ideas
Driving cycle development for electric vehicle simulation
Closed loop Electric Vehicle modeling in Matlab
Energy analysis of EVs on different driving cycles
Optimal selection of components of EV from vehicle simulation analysis
Life analysis of electric vehicle
Electric motor performance analysis in EV for different driving cycles
Electric Vehicle battery modeling in Matlab including self-discharge
Performance improved battery modeling for EV simulation
Electric battery life state of health model for EVs
SVPWM speed control of PMSM
Harmonic elimination in SVPWM inverter
Low switching loss SVPWM inverter for Electric Vehicle
Simulation model of induction motor and performance analysis for EV
Efficiency map model for PMSM to use in EV simulation
Efficiency map development for induction motor
Performance analysis on induction motor Matlab model on standard driving cycles
Vehicle control unit modeling for minimal loss operation
Optimal selection of components for EV powertrain from EV simulation
Control strategy to minimize EV energy consumption using ADVISOR
Battery performance analysis in complete vehicle model
SOC of life of battery using complete vehicle model
Electric scooter development
Simulation model of Electric Scooter
Performance analysis of electric scooter with different motors
Component selection for electric scooter from open loop vehicle model
Charging time optimization from real time electric scooter data
Battery performance of electric scooter from field data
Electric scooter energy consumption – field data analysis
Stage by stage energy analysis on open loop electric vehicle model
Component rating from open loop EV model
Vehicle performance on different driving cycle using open loop vehicle model
Energy consumption minimization techniques from open loop vehicle model
Sensitivity analysis of vehicle design parameters
Critical factor of EV design and effects on energy consumption
Factors for optimal vehicle design from open loop simulation
Effectiveness of regenerative braking on electric scooter : analysis and design
Regenerative braking at low speed: effect on driver comfort-simulation analysis
Effect of regenerative braking on life of battery
Development of algorithm for efficient regenerative braking
Supercapacitor integrated battery system for electric vehicle
Design and simulation of regenerative braking using super capacitor battery system
Life and economic analysis of battery with a supercapacitor
Efficiency improvement of regenerative braking using supercapacitor
Bidirectional converter for electric vehicle grid integration
Load leveling algorithm for EV home charging
Peak load shaving using electric car
Economical analysis of load leveling using EV
All wheel drive electric car VCU development
Power split algorithm for multiaxle electric car for minimization of energy consumption
Multi motor electric car : energy minimizatiom algorithm
Multi battery AWD electric vehicle control algorithm and energy calculation
Power system stability anlysis with grid connected electric car
Vehicle to Home for minimization of electricity bill
Algorithm development for electricity bill minimization using controlled charging
Switching loss minimization in grid connected EVs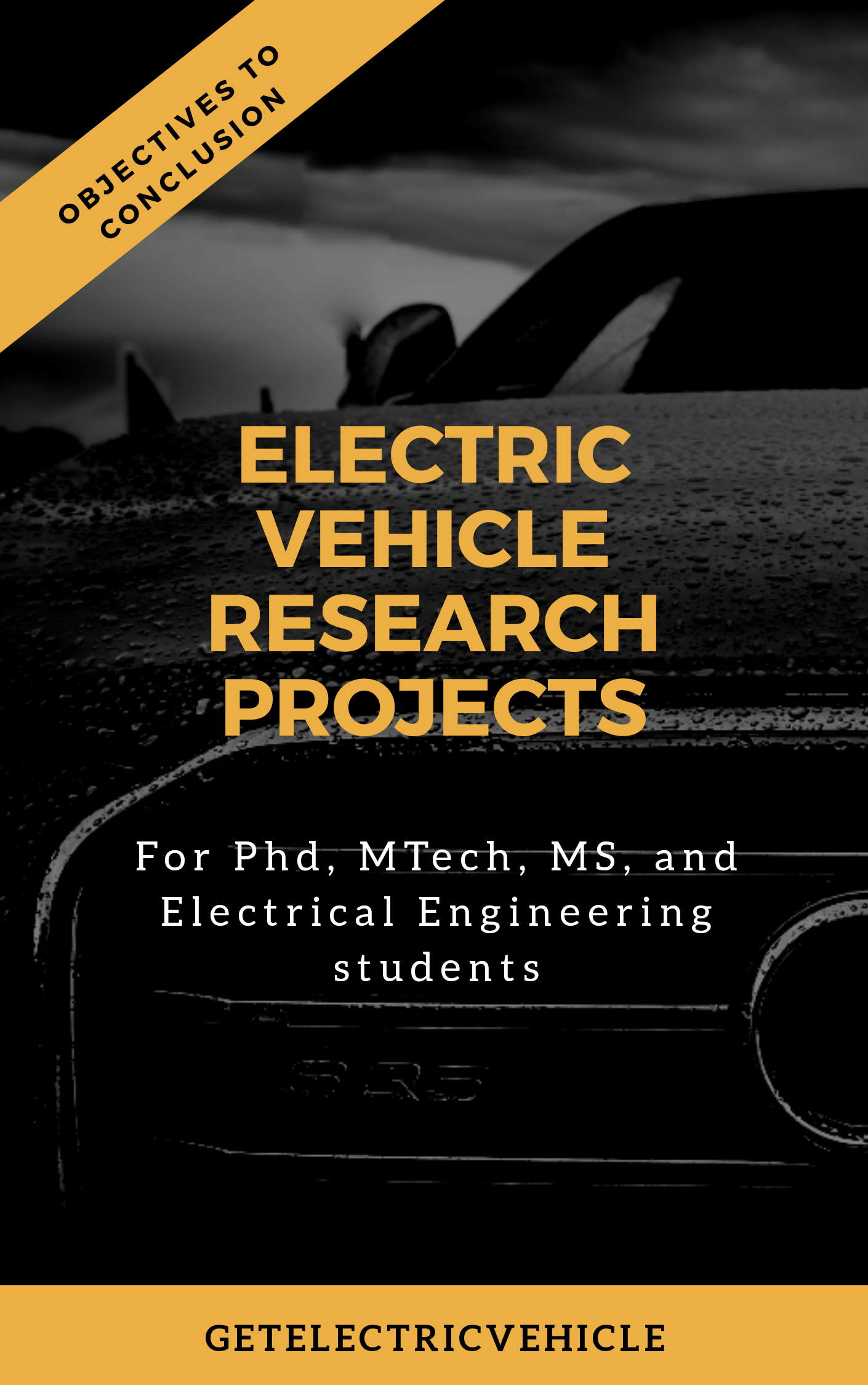 Are you ready to do project on electric vehicle?
Does this list somehow help you?
We have published a book "Electric Vehicle Research Projects" – Objectives to Conclusion – for Ph.D., MTech, MS, and BTech Electrical Engineering students which are a comprehensive guide to do research in the field of electric vehicles. You can read more about the book from here and download kindle eBook from here.
You may also like