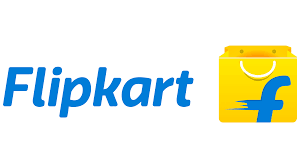 On a global scale, It is loud and clear that the future is electric and both developed and developing countries are embracing this and treat it as an opportunity to address their big-time problem POLLUTION. Electric mobility adaptation is the most effective and cost-effective way of getting more carbon neutral. 
Corporates around the world despite their industry is on the path of becoming carbon neutral and clean. 
Walmart's Flipkart has made an announcement that by 2030 Flipkart will deploy 25000 electric vehicles in their supply chain network. Flipkart will also work on the supporting infrastructure for their electric vehicles such as charging stations and other facilities. 
"As a homegrown company, we always pride ourselves in making e-commerce more inclusive, progressive, and impactful for all our stakeholders, which also includes communities and the planet," said Flipkart Group CEO Kalyan Krishnamurthy. 
Flipkart has announced that it will transform 100 percent of its logistics fleet to electric vehicles by 2030, showing a commitment to long-term sustainability across its e-commerce value chain, a year after pledging to expand its fleet of electric vehicles in its last-mile operations.
Flipkart may not be the only the first e-commerce company in India to incorporate electric mobility for large-scale deliveries, but it is the first e-commerce marketplace in India to enter The Climate Group's EV100 initiative. The Climate Group's global electric mobility initiative, EV100, brings together forward-thinking organizations committed to speeding up the transition to electric vehicles (EVs) and making electric mobility the norm by 2030.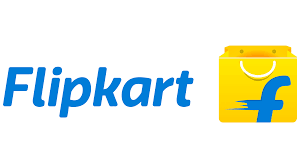 When we have a closer look at the subject the decision made by Flipkart has a huge impact on the Indian Electric vehicle market. 
Let us discuss the impacts on the Indian electric vehicle market and the entire Indian economy Flipkart's decision has. 
#1. Cleaner roads and cities
The first benefit that a country or an organization will have upon the adaptation of electric vehicles is the reduction in carbon footprint. In Indian cities such as Mumbai, Banglore, Hyderabad, etc, there is a significant number of two-wheelers and four-wheelers employed by Flipkart in their delivery systems.
If somehow we could reduce the number of gasoline vehicles on road the result will be directly reflected upon the quality of air in our cities. 
Some of the cleaner benefits of having electric vehicles in our delivery system are,
Reduction in carbon emissions. 
Improved air quality. 
Noise pollution will be decreased significantly. 
Improved respiratory health among urban people. 
#2. Boost in the electric vehicle market
With an influx of 25,000 electric vehicles by Flipkart and 10,000  electric vehicles by Amazon and other companies such as Zomato and Zwiggy, electric vehicles can establish a Considerable position on Indian roads. 
The addition of 25000+ electric vehicles to the companies delivery networks Indian electric vehicle market will be benefitted by the following. 
With an influx of nearly 50000 electric vehicles into the Indian roads by Flipkart and other companies, the share of electric vehicles on Indian roads will certainly increase. 
The adoption of electric vehicles by the companies will increase the common man's confidence to switch to an electric vehicle. 
The vehicle employed will be designed and manufactured in India thus helping the Indian electric vehicle industry. 
#3. Improved infrastructure
One of the main benefits which I am personally looking for is that the improvement in the supportive infrastructure for electric vehicles in India. Once they invest a huge amount of money in vehicles and put them on the roads they have to provide ample infrastructure to maintain them. They will have to open charging stations and maintenance centres and there is a chance that we could use those facilities by paying a fair charge. 
The Infrastructural benefits we get are, 
Charging stations network at an affordable price
Maintenance centres and properly trained operators. 
Availability of parts and spares would increase. 
Flipkart is already using two-wheelers and three-wheelers in their delivery network in cities like Hyderabad, Pune, Banglore etc and it is proven to be viable and efficient. 
Conclusion
Companies like Amazon, Zomato, Zwiggy, etc are also on the path of empowering their distribution network through electrification and this will not only help us with pollution control and energy reservation but it will increase the acceptance of electric vehicles among the people and it will improve the infrastructure required for electric vehicles and make it easier to own an electric car a hassle freeway. 
Don't forget to share this post with your friends and follow us on Facebook, LinkedIn, Twitter, Instagram, and YouTube!
Key Points
Flipkart has announced that it will transform 100% of its logistics fleet to electric by 2030
By 2030, Flipkart will deploy 25000 electric vehicles in its supply chain
Flipkart is the first e-commerce market place in India to enter The Climate Group's EV 100 initiative
You may also like