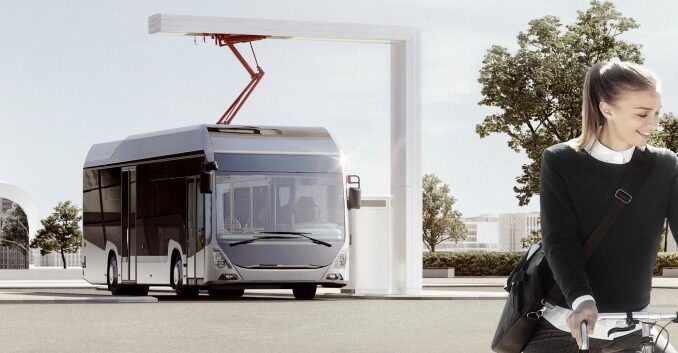 The Swiss engineering firm ABB announced the debut of the world's fastest electric car charger last week, as it moves forward with plans to spin off the business, which may be worth $3 billion.
ABB has unveiled an all-in-one electric vehicle (EV) charger that offers the world's quickest charging speeds. The Terra 360 from ABB is a modular charger that can charge up to four vehicles at once with dynamic power distribution. This means that if someone else is already charging ahead of other drivers, they will not have to wait they can plugin in the other ports available. The new charger has a maximum output of 360 kW and can fully charge an electric vehicle in less than 15 minutes.
At a glance the Terra 360 ABB,
Can deliver 100km of range in less than three minutes.
It is the only EV charger designed explicitly to charge up to four vehicles at once.
Ideal for refuelling stations, urban charging stations, retail parking and fleet applications.
Digging Deeper into Terra 360
The debut model Terra 360 has an innovative lighting system that guides the user through the charging process and shows the State of Charge (SoC) of the EV battery as well as the remaining time before the end of an optimal charge session. It will be available in Europe from the end of 2021, and in the United States, Latin America, and Asia Pacific regions by 2022.
It's also wheelchair accessible, featuring an ergonomic cable management system that makes it easy for drivers to plug in with little effort. Terra 360 chargers are totally customizable, and consumers may 'brand' them by altering the color of the LED light strips or using alternative foiling. There's also the possibility of adding a 27-inch integrated display screen that can play video and photos.
The world's fastest EV charger may be deployed in practically any business setting, such as office buildings or shopping malls. The Terra 360 chargers are compact in size and can be used in small depots or parking lots.
About The Company
ABB is a global leader in electric vehicle infrastructure, including charging and electrification solutions for electric vehicles, electric and hybrid buses, vans, trucks, ships, and trains. ABB entered the e-mobility market in 2010 and has since sold over 460,000 electric car chargers in over 88 markets, including over 21,000 DC fast chargers and 440,000 AC chargers through Chargedot.
"With governments around the world writing public policy that favors electric vehicles and charging networks to combat climate change, the demand for EV charging infrastructure, especially charging stations that are fast, convenient, and easy to operate is higher than ever," said Frank Muehlon, President of ABB's E-mobility Division. "The Terra 360, with charging options that fit a variety of needs, is the key to fulfilling that demand and accelerating e-mobility adoption globally."
ABB intends to preserve a majority position in the electro-charging firm but wants to spin it off to help with acquisitions of both software and hardware companies, as well as provide funds for rapid expansion.
According to Reuters, ABB's car charging business, which had $220 million in revenues in 2020, maybe valued at around $3 billion in a float with the introduction of their new models of fast-charging EV chargers.
Conclusion
Unlike other fast charging methods which are predominantly focused on vehicles belonging to the high-end category, advanced charging infrastructure is the key in the electric vehicle revolution because it gives every car from all price categories to experience and utilize fast charging. 
Thanks to the engineers at ABB, it seems that the issues associated with range anxiety and charging time are losing their battle severely and the best thing is this happened even quicker than we expected.