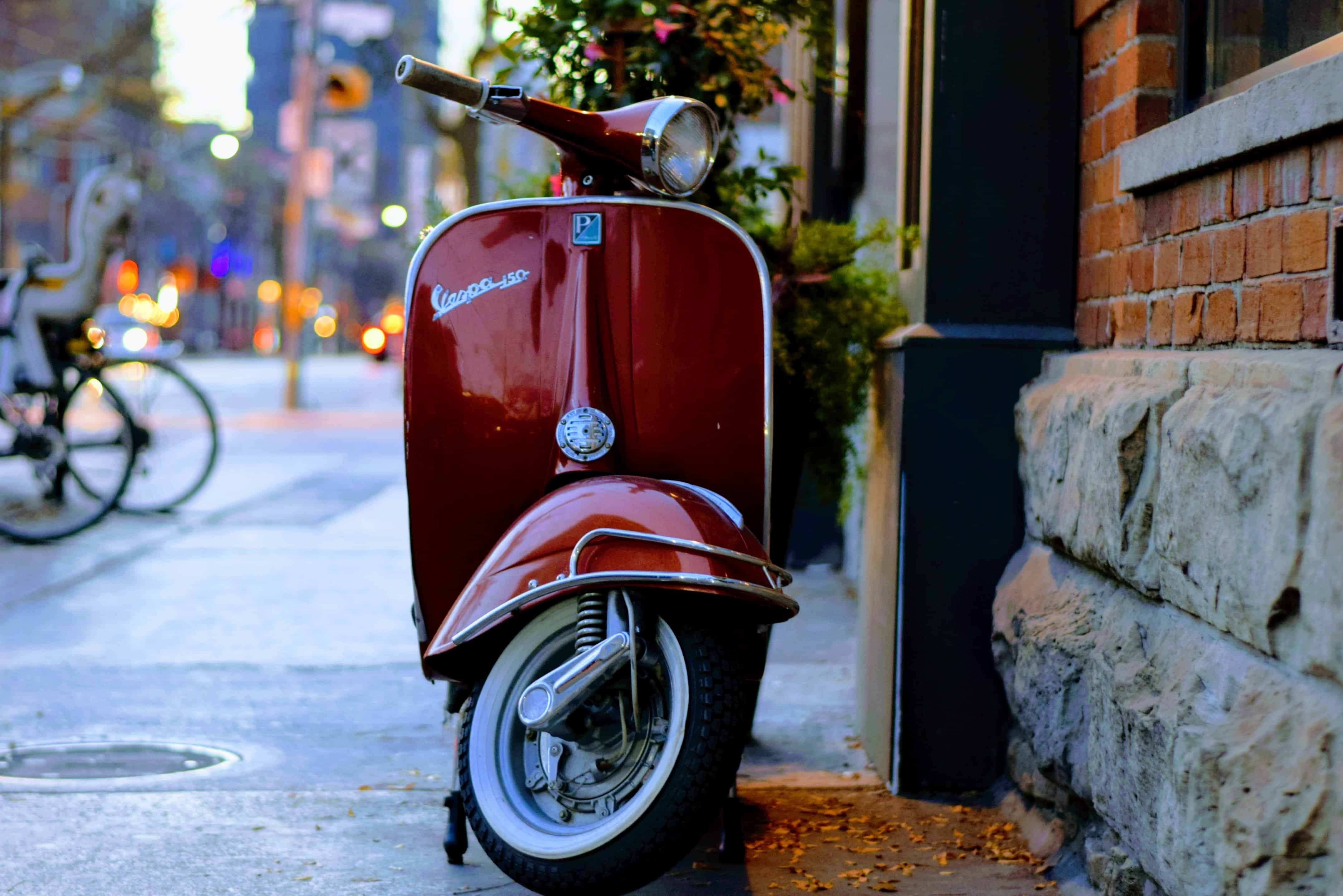 Despite recent reductions in excise duty and VAT rates, the price of petrol in India remains high enough to put a hole in customers' wallets. The country is noted for its high demand for scooters, which account for a significant portion of global two-wheeler sales. In India, ICE scooters with internal combustion engines (ICE) account for roughly 70% of overall gasoline use. But consumers are moving their focus to electric scooters as a result of the sky-high price of gasoline.

Even the most fuel-efficient two-wheeler guzzle petrol that can be equal to the monthly installments consumers have to pay if they buy a new electric scooter. The fact that an electric scooter can travel the same distance for much less entices consumers to choose an e-scooter over a petrol-powered scooter.

Other factors driving demand and sales of electric scooters in India include a growing range of electric scooters, decreasing parity between the upfront costs of electric and ICE scooters, and lower cost of ownership for EVs compared to their ICE counterparts. In addition, the rising desire for personal mobility to avoid shared mobility and public transportation as a result of the pandemic is fueling demand. The FAME-II plan, as well as EV measures established by several state governments, are acting as catalysts in the growth story of the electric scooter market.

Read more: https://www.reportsanddata.com/report-detail/electric-scooters-market

According to Reports and Data, the electric scooter market is expected to grow exponentially in the coming years. Electric scooters are expected to account for 74% of all vehicles sold in India by 2040, up from less than 1% presently. India's ambition to become net-zero by 2070 is projected to accelerate this shift.

Electric two-wheelers are propelling EV adoption in India, as they are low-hanging fruits for EV adoption when compared to electric personal vehicles. While established two-wheeler manufacturers are still taking it slow when it comes to releasing electric vehicles, startups like Ather Energy, Ampere Electric, and Ola Electric are vying for a piece of the pie.
Aiming For Aspirational Indians
The e-scooter market is now aiming for greater goals. In 2018, Ather, which is supported by Hero MotoCorp, the world's largest two-wheeler manufacturer, released its first e-scooter, the 450. Legacy manufacturers like Bajaj and TVS, who were also working on e-scooters, were inspired by Ather's success to position themselves at the top end of the market.

In January 2020, Bajaj unveiled their first product under the Chetak brand. With its retro-modern look, the vehicle has drawn more purchasers than Bajaj can accommodate. Others are discovering a good demand as well.
Market Potential
Okinawa Autotech began selling e-scooters in 2017 under the I-Praise, PraisePro and Ridge+ brands. Over 90,000 units have been sold. Okinawa Autotech believes that, given the scale of production, electric two-wheelers will become a lot more viable in a few years and will no longer require subsidies.

Despite the fact that electric scooters and bikes are more expensive than those powered by internal combustion engines, things are changing. The difference of cost is closing due to rising gasoline prices and lower lithium-ion battery prices, as well as federal and state government subsidies. With a market size of roughly 5.6 million units, this has the potential to transform the competitive landscape of the scooter category.
Choosing The Proper Incentives
According to e-scooter manufacturers, a city-based approach towards the electric scooter market would yield greater outcomes. If policymakers follow the idea of restricting the focus to a few cities and then having a target of no internal-combustion engine vehicles within a decade India can set a tremendous example for the rest of the globe. Even global two-wheeler manufacturers, who have hitherto avoided e-two-wheelers, will be able to participate in the market as a result of this.

The country requires both policy-induced encouragement and the lure of incentives. The incentives and the 5% Goods and Services Tax are welcome moves, but manufacturers may not go all out unless there is clarity on whether they will be sustained.

Some manufacturers, on the other hand, are already taking the risk. Ola announced a Rs 2,400 crore investment in December 2020 to create a plant with a capacity of one crore e-scooters by 2022. This would be the equivalent of 20% of global two-wheeler production capacity at full capacity. Ola's goal is to make India a global leader in the manufacturing of urban mobility vehicles.

Ola believes that this is a once-in-a-lifetime opportunity to put India on the map. Experts agree as well. According to market research, things are about to shift radically for e-scooters in the next few years, signaling an inflection point.
Policy Hiccups
Even India's largest and oldest manufacturers of electric two-wheelers had their share of difficulties. Incentives for local manufacturing, battery technology, acceleration, and speed were linked in the Faster Adoption and Manufacturing of Hybrid and Electric Vehicles II program. Electric scooter manufacturers who relied on imports to produce lead-acid driven low-speed were taken by surprise by such government policies. Only 31,813 high-speed bikes were eligible for incentives under the Faster Adoption and Manufacturing of Hybrid and Electric Vehicles II plan until December 2020, out of 52,959 sold since January 2019.

When evaluating the value for money equation electric scooters are expected to win over consumers and e-scooter sales are estimated to reach 2 million per year by 2030. India's new strategy that aims to incentivize investments in electric car manufacturing, batteries, and smart charging, rather than focusing just on sales incentives will also drive market growth.
Research Author: Paroma Bhattacharya
Paroma Bhattacharya has dabbled in the realm of content production for over half a decade and possesses extensive experience in penning down pieces related to healthcare, technology, banking, and a wide range of other industry verticals. Her articles focus primarily on balancing relevant data while never neglecting to make the material engaging. She believes in providing objective facts to help people make important business decisions.

Contact us:
+1-212-710-1370
Reports and data
sales@reportsanddata.com